Selma Bridge Crossing Almost Canceled Due To Large Crowd Numbers, But Demonstrators March On
Thousands of people gathered to mark the 50th anniversary of the important civil rights event known as "Bloody Sunday."
Thousands of people gathered in Selma, Alabama, on Sunday to continue to advocate for civil rights and honor the 50th anniversary of Bloody Sunday.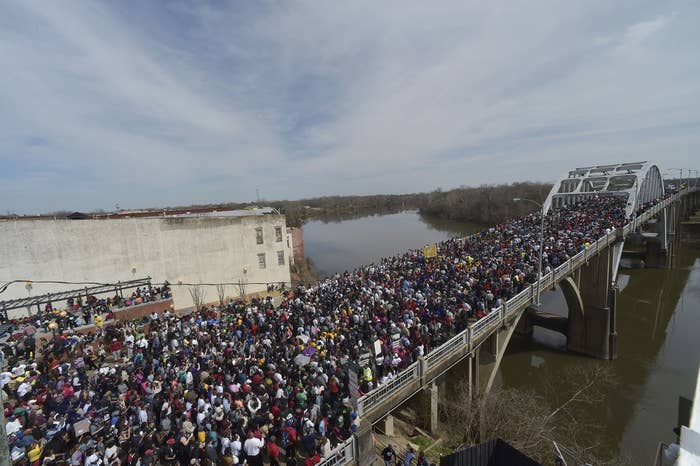 A huge crowd came to the bridge, where 50 years ago peaceful civil rights demonstrators were attacked by armed officers.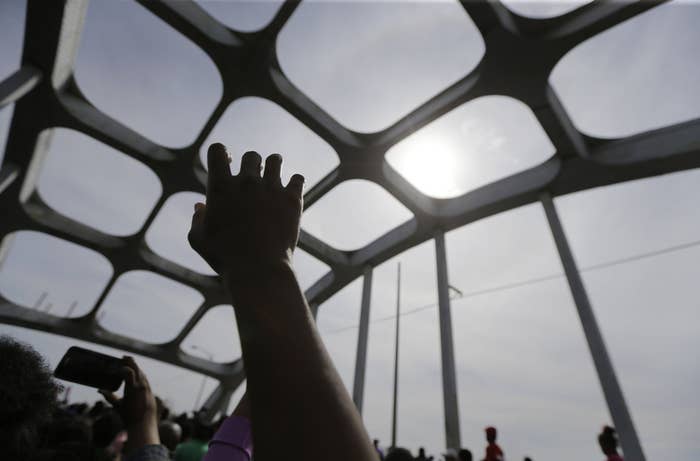 Due to the larger than expected turnout, Selma officials and march organizers discussed the possibility of canceling the march over the the Edmund Pettus Bridge, but the numbers were too big to hold back.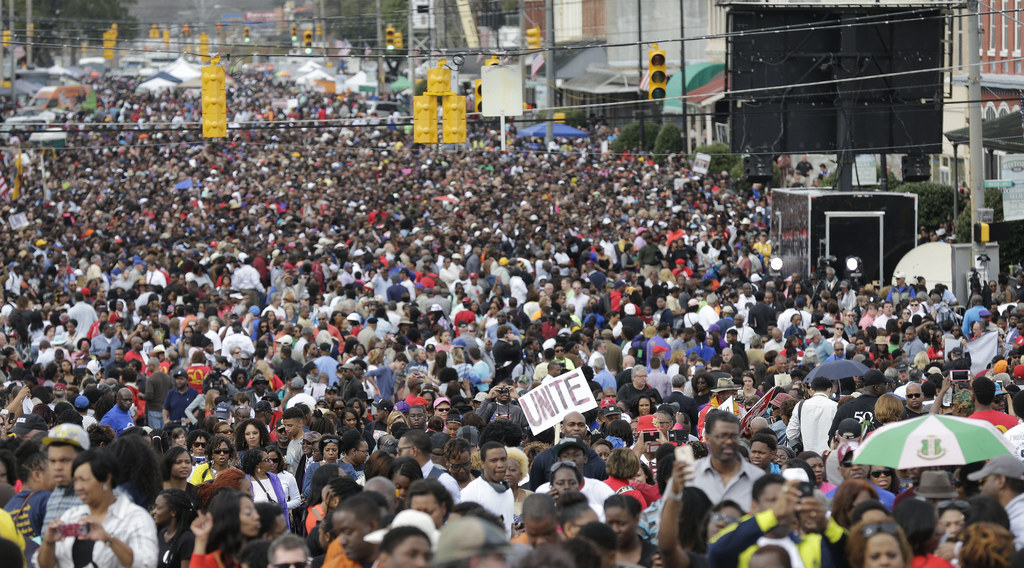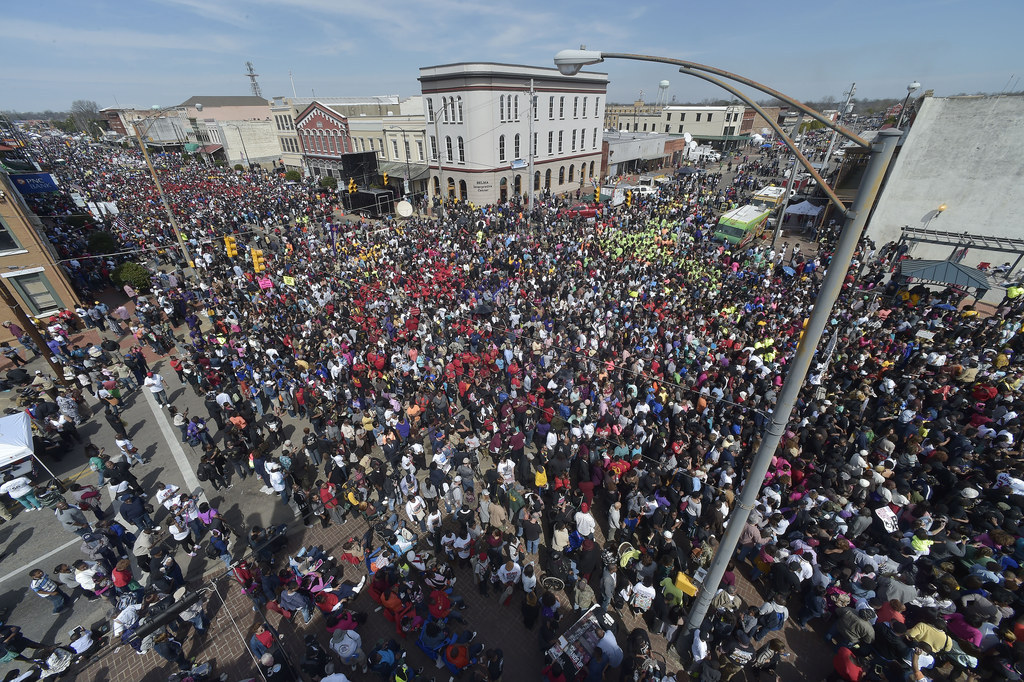 Marchers gathered in memory of the original Selma bridge crossers, who helped secure the passage of the Voting Rights Act.
People lined up for hours.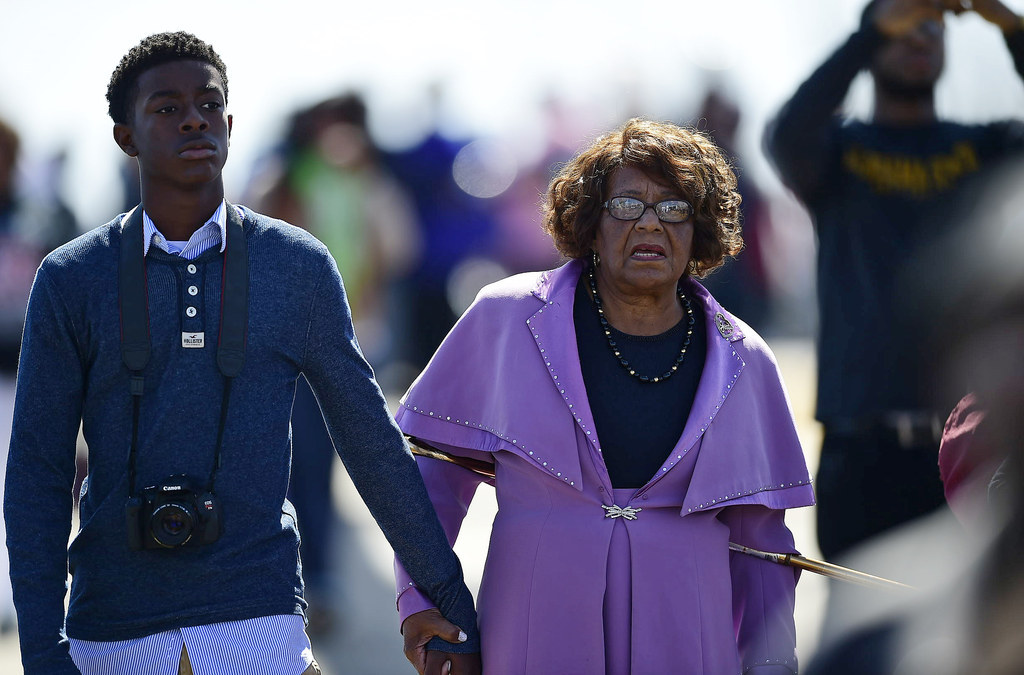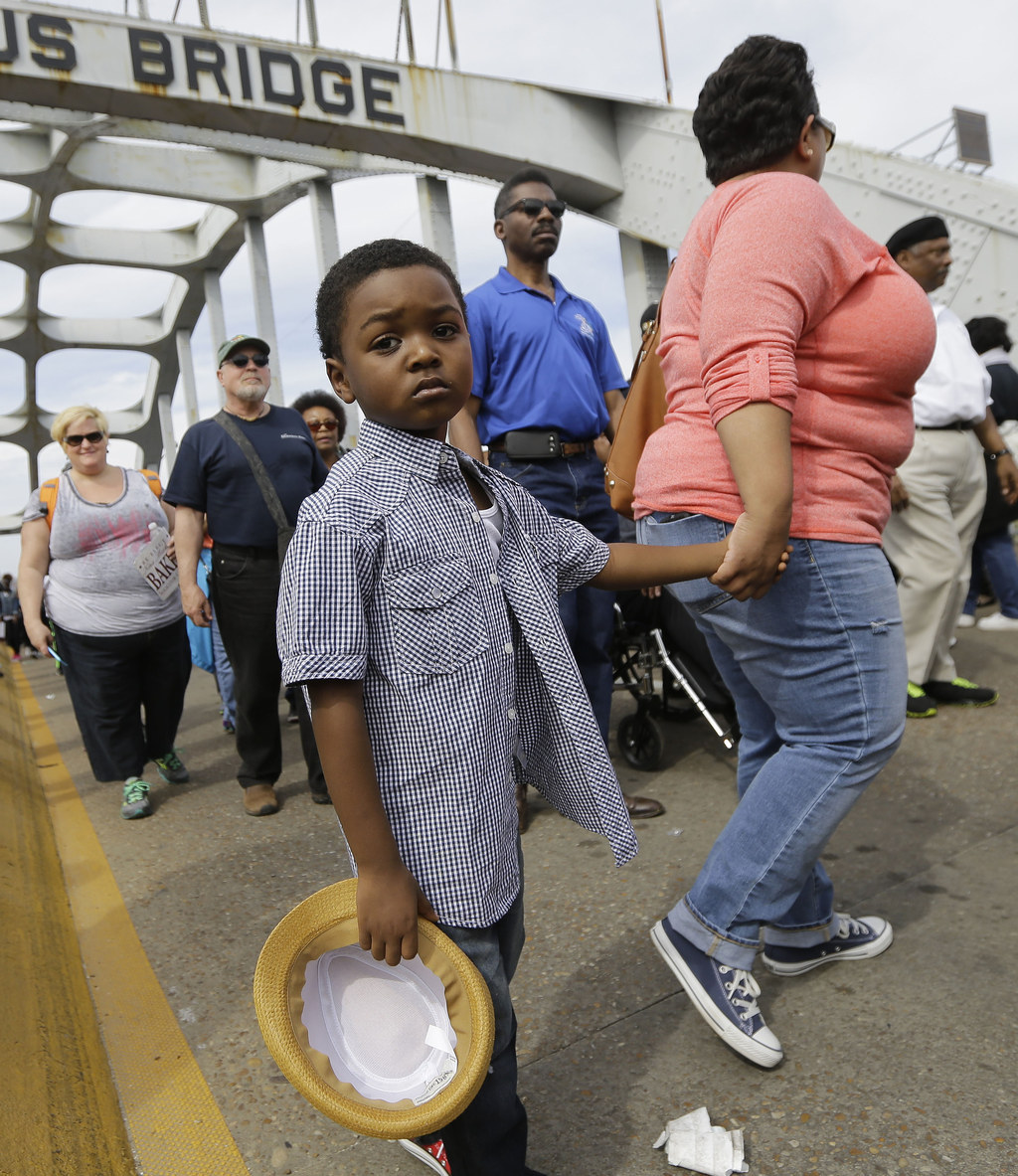 To many, the march also aimed to bring attention to the work left to be done for civil rights and voting rights.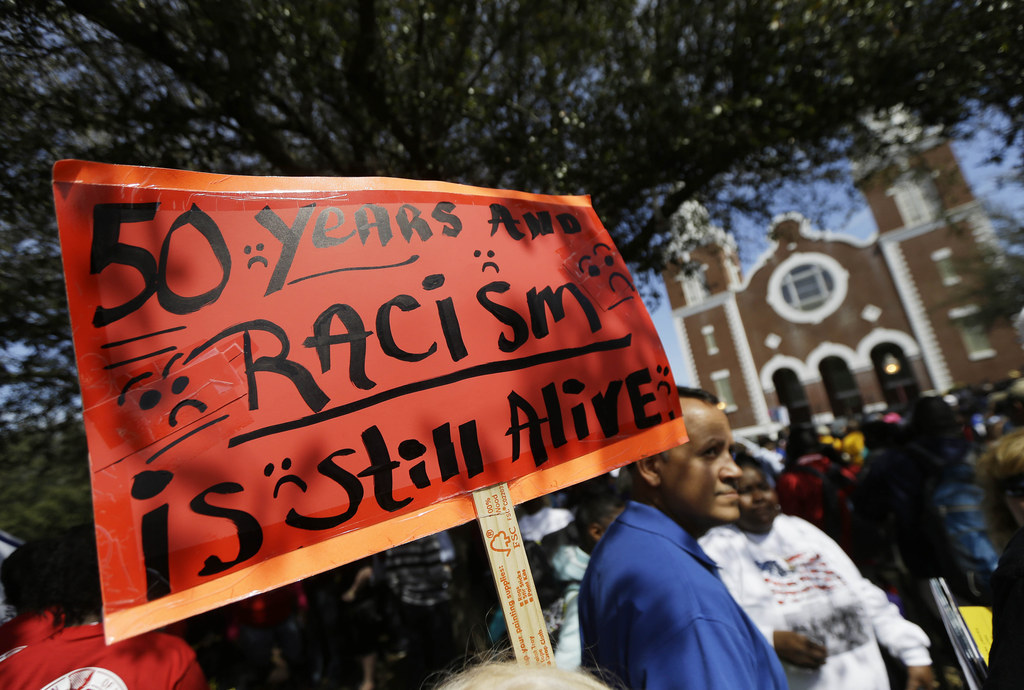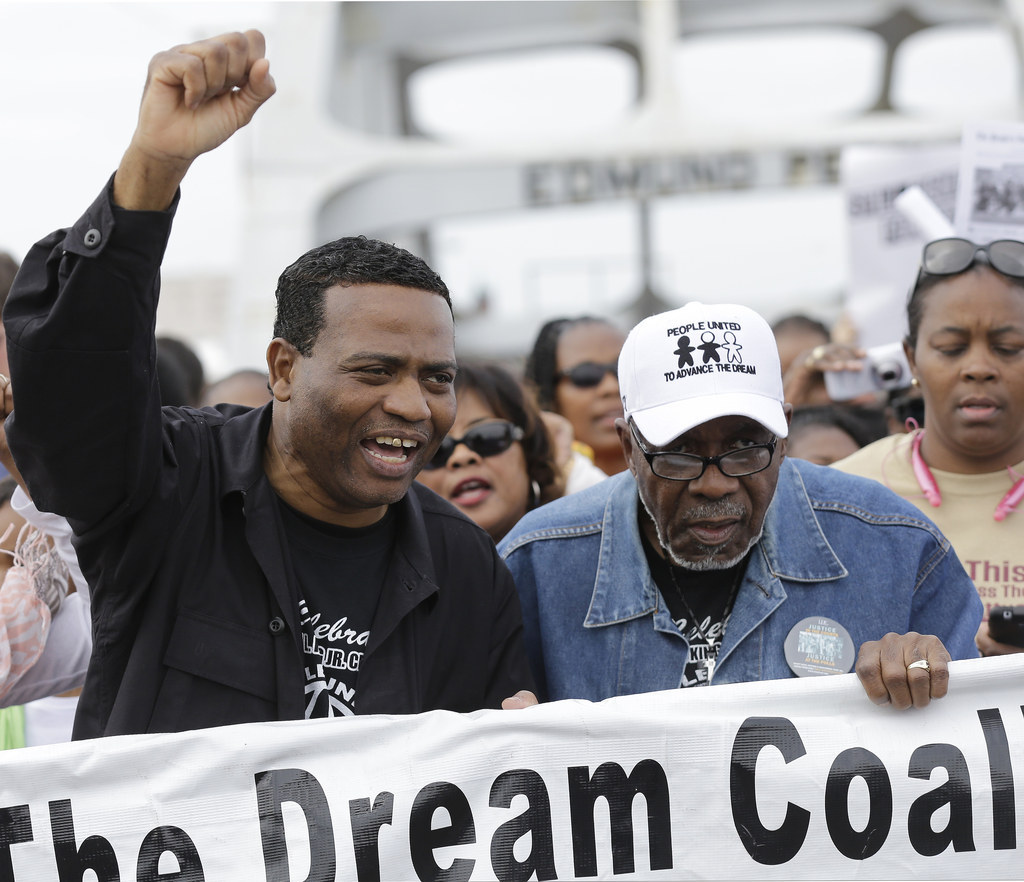 Earlier in the day, Attorney General Eric Holder spoke at a church service on the "ongoing struggle" of civil rights.
On Saturday, a crowd of 40,000 gathered in Selma to hear President Barack Obama speak on the strides made over the last decades as well as enduring injustices.