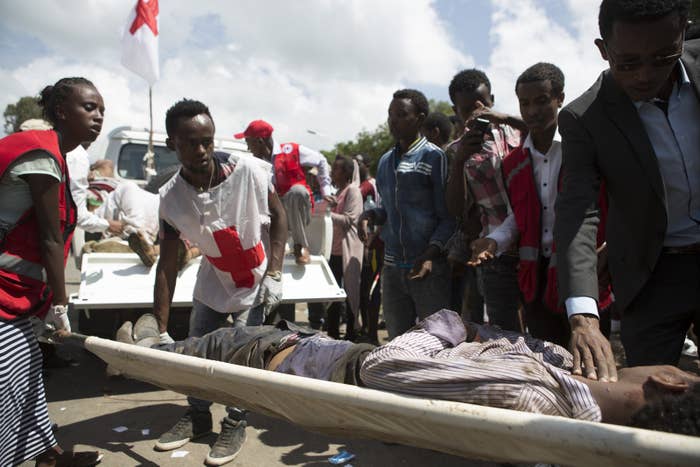 Ethiopia has begun a three-day mourning period for 52 people who were killed when a protest during a religious festival turned into a stampede.
Officials in the region of Oromiya confirmed the deaths, Reuters and the Associated Press reported.
Witnesses said people died after the stampede began following police firing tear gas and rubber bullets, the BBC reported.
Prime Minister Hailemariam Desalegn said rioters were responsible for the "pre-planned mayhem" that led people to fall to their deaths in ravines.
He denied reports that the security forces had opened fire.
Speaking on state TV, he blamed "evil forces" for the deaths, vowing to bring those responsible to justice.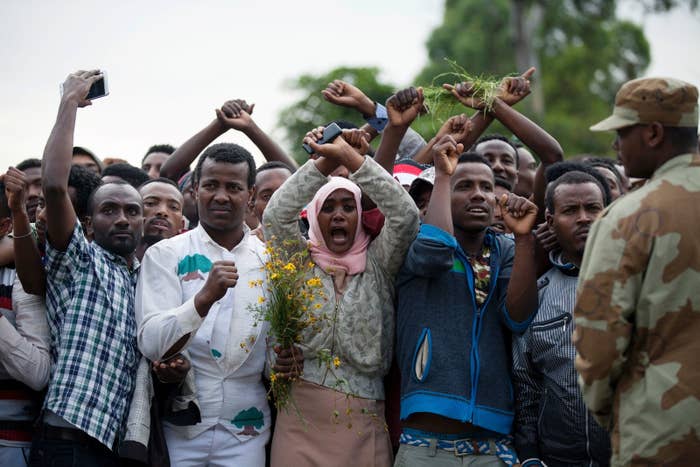 A crowd of thousands of people had gathered in the town of Bishoftu for Irrechaa, an annual festival of thanksgiving. Some chanted anti-government slogans and marched toward a stage where leaders were speaking, holding their arms crossed over their heads.
Protests by the Oromo people — often symbolized by crossed arms — have been ongoing since last year, and in several instances, they have turned deadly.
Security forces attempted to break up Sunday's protest by firing tear gas and rubber bullets toward the crowd. The result was chaos and a stampede in which dozens were killed.
Video from Ethiopian broadcaster Mereja TV shows security forces first physically pushing back people in the tightly packed crowd, then firing tear gas as people flee.
One man, muddy and shoeless, described to the Associated Press how he was pulled out of a deep ditch that a number of people fell into as they ran. The first to fall in had suffocated as others fell on top of them, he said.
"I almost died in that place today," he said.
A spokesperson for the Ethiopian government blamed Sunday's events on "people that prepared to cause trouble," the AP reported.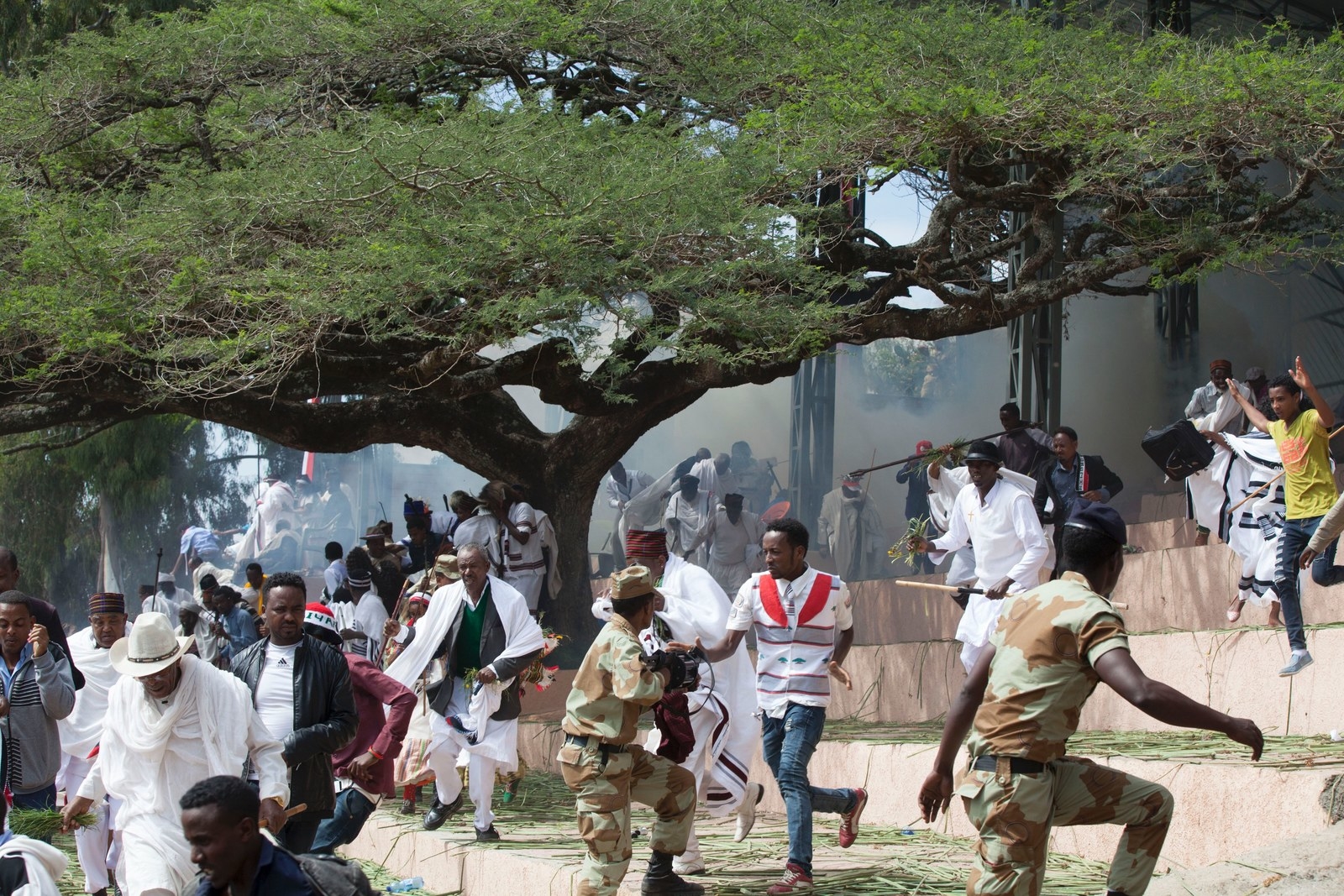 Oromo people have said they face persecution and discrimination from the Tigrayan ethnic group. Though Tigrayan people are a minority in the country, they hold many positions of power in the military, intelligence services, and politics.
An Oromo marathon runner, Feyisa Lilesa, protested on behalf of his people as he earned a silver medal at the Olympics over the summer. For his political act, he said he feared arrest or death if he returned to Ethiopia.
The Ethiopian government announced a three-day period of mourning for Sunday's deaths.
The loss of life resonated among Ethiopians around the world. In the United States, a sizable Oromo community had gathered along Lake Artemesia in College Park, Maryland, to observe Irrechaa.
Attendees told BuzzFeed News that the celebrations were almost canceled due to the events back home, and several people said they simply didn't feel like celebrating amid the tragic news.