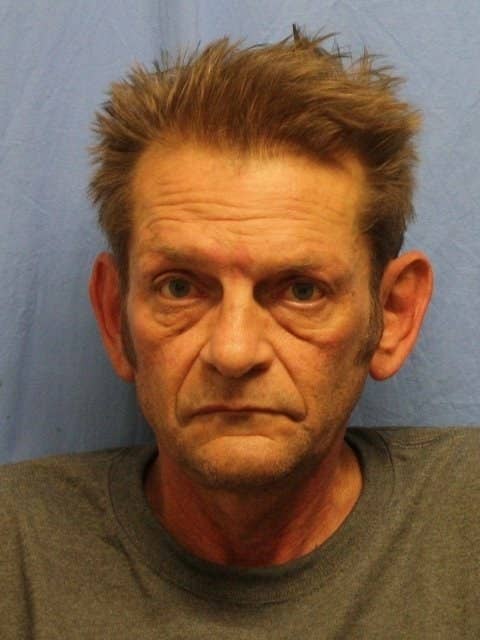 A 51-year-old man who allegedly killed man and injured two others after opening fire inside a crowded Kansas City-area bar and yelling, "get out of my country," is being investigated for a hate crime, officials say.
Adam Purinton was charged with first-degree murder, as well as two counts of attempted first-degree murder for the shooting Thursday in Olathe, Kansas. On Tuesday, the FBI said it was investigating the shooting as a hate crime.
A White House spokeswoman also said Tuesday that President Trump condemned racially motivated attacks.
"As more facts come to light and it begins to look like this was an act of racially motivated hatred, we want to reiterate that the president condemns these and any other racially motivated attacks in the strongest terms," spokeswoman Sarah Huckabee Sanders said. "They have no place in our country and we will continue to make that clear."
The shooting took place around 7:15 p.m. Feb. 22 at Austins Bar and Grille, which was packed with people watching a University of Kansas basketball game. According to police, Purinton pulled out a gun and opened fire at two men. One witness said he told them, "Get out of my country," the Kansas City Star reported.

Another man was also injured in the shooting; his family said he was trying to stand up for the victims.
Purinton fled the bar by the time police arrived, but he was spotted at an Applebee's about 90 miles away later that night. A bartender at the restaurant in Clinton, Missouri, called police after Purinton told him he had been involved in a shooting. Purinton told the bartender he believed the men he shot were Middle Eastern, police said.
He was taken into custody just before 1 a.m. Thursday, and is expected to be extradited back to Kansas.
The two men initially shot were not Middle Eastern. Srinivas Kuchibhotla, who was killed, was originally from India and had received a master's degree at the University of Texas. He and Alok Madasani, who was injured, worked in the aviation systems division at GPS-navigation maker Garmin, which has a facility in Olathe.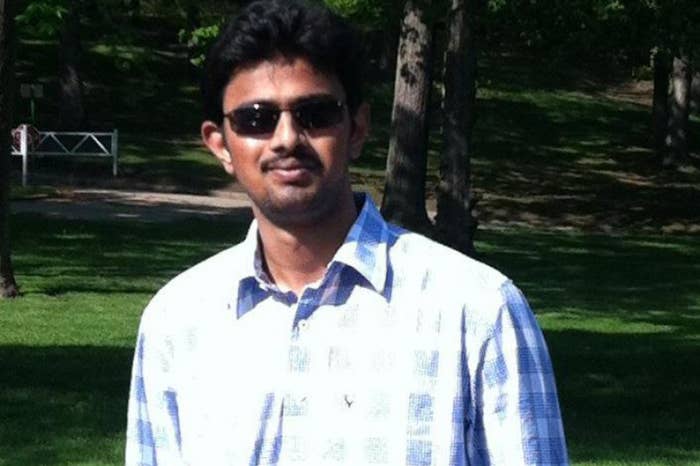 Kuchibhotla, 32, was married. Family members have set up a GoFundMe page to cover expenses including sending his body to India for his parents to say goodbye.
"Srini was the kindest person you would meet, full of love, care and compassion for everyone," his family wrote. "He never uttered a word of hatred, a simple gossip, or a careless comment. He was brilliant, well mannered and simply an outstanding human being."
In the days after his death, his wife Sunayana Dumala asked what the US government was going to do to prevent hate crimes.
Other funds were also set up to cover Madasani's medical bills as well as those of 24-year-old Ian Grillot, who was shot in the hand and shoulder.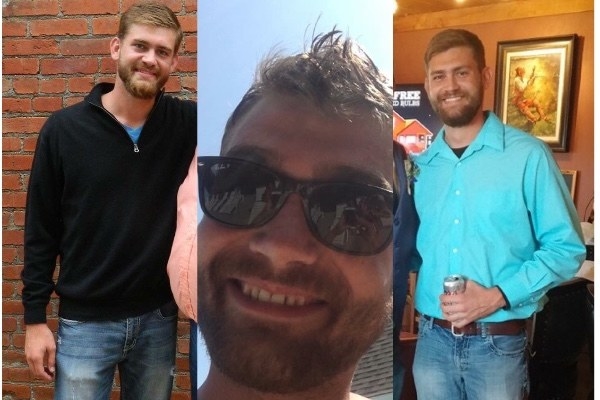 Grillot's family said he had tried to stand up for the two men as they were confronted by the gunman. Purinton then left the bar, came back, and opened fire, they said.
"Ian thought all rounds were done and tried to go after the man. This resulted in Ian being shot," his sisters wrote. "He's going to have a lengthy recovery road and is already worried about how he will afford it, which is the last thing he needs."

Speaking from University of Kansas Hospital in a video on Feb. 24, Grillot said that he felt "incredibly lucky" about what happened to him.
He said one of the bullets "nearly [hit] my carotid arters, could have severed my spine, could never walk again, let alone see my family again."
The 24-year-old said that he immediately hid under a table when the shooting started, and began to count the number of gunshots he heard.
"I thought I heard nine shots, expected his magazine to be empty," Grillot said.
"I guess I miscounted and with everything going on. I got behind him and he turned around and fired a round at me."
He said some of the bullets went through his hand and the left side of his chest.
Given the circumstances of the shooting, the Council of American-Islamic Relations called for hate crime charges to be filed against Purinton.

On Thursday, representatives of the FBI and the US Attorney's Office — which handle crimes related to civil rights — joined local officials at a press conference. The investigation is in its early stages, but federal authorities are actively working with local police, special agent in charge Eric Jackson said.
"If this violent crime is determined to be biased-motivated, we will continue to conduct this investigation jointly," he said.