A goat was spotted wandering around a Northern California shopping complex, and it eventually strolled right into a Starbucks.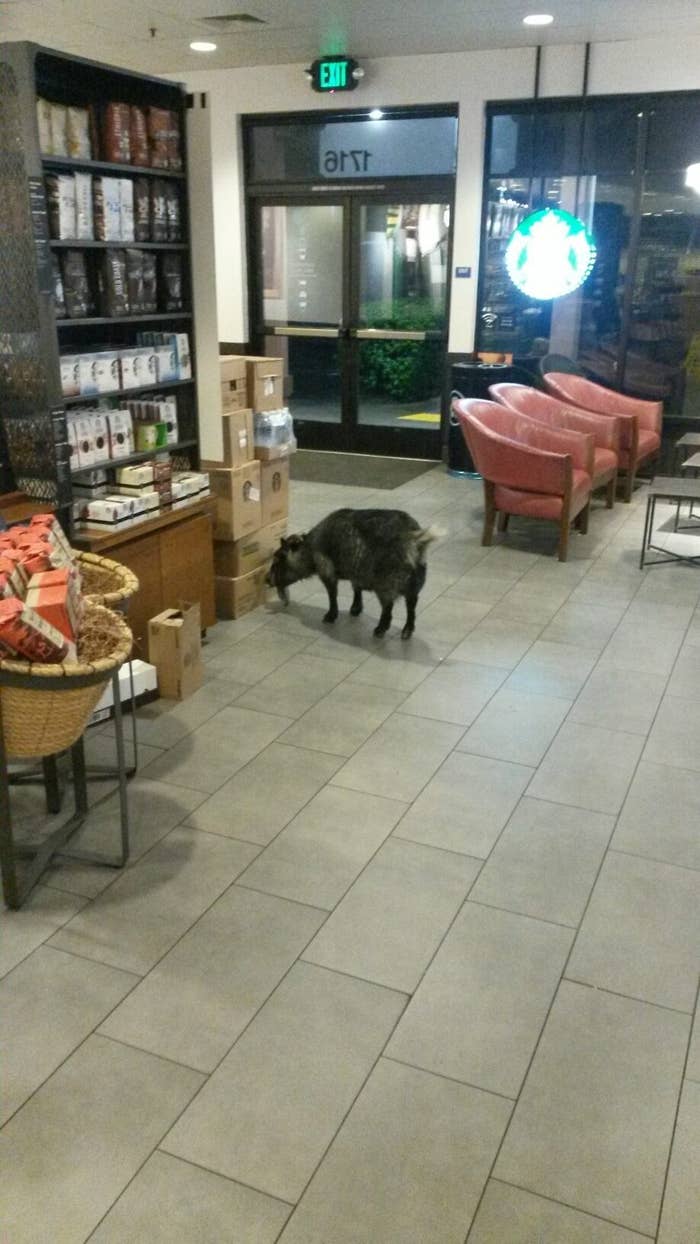 Police in Rohnert Park, about an hour north of San Francisco, said they were surprised to get the call of an apparently coffee-seeking goat early Sunday morning. A sergeant "took the goat into custody," and then dropped it off at the animal shelter, police said.
The female goat was reunited at the shelter with her owners — who will be building a new fence, Bay City News Service reported.
Laeni Gross, a student at nearby Sonoma State University, ran into the goat while making a snack run with friends. The goat was pretty chill about it.
buzzfeed-video1.s3.amazonaws.com
"Everyone was super excited to see this goat," Gross told BuzzFeed. "It was awesome having been followed by a goat at 4 a.m."
☕️🐐