The 20-year-old British man who said he attempted to take a gun from a police officer in order to kill Donald Trump was indicted by a federal grand jury on Wednesday.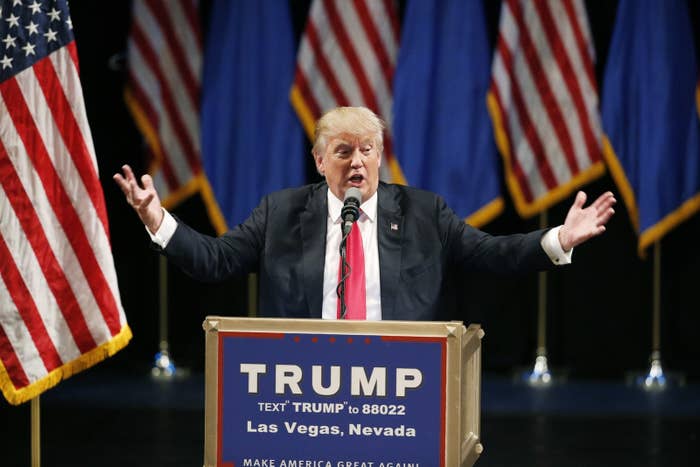 Michael Sandford, a British man illegally living in the U.S., was arrested on June 18 inside the theater at the Treasure Island Hotel and Casino, where Trump was holding a rally.
On Wednesday, a grand jury indicted him on charges of being an illegal alien in possession of a firearm and impeding and disrupting the orderly conduct of government business and official functions, the U.S. Attorney's office said. If convicted, he could face up to 10 years in prison as well as fines.
According to the Las Vegas Municipal Police Department, Sandford approached a uniformed Las Vegas officer indicating he wanted Trump's autograph. As Sandford and the officer talked, Sandford attempted to take the officer's gun, police said.
Other officers arrested Sandford, and the event was not disrupted, police said. Sandford, who was 19 at the time of his arrest, was turned over to the Secret Service, and he is next scheduled to appear in court on July 6.
Sandford is a U.K. citizen and told authorities he had been living in the U.S. for about a year and a half, according to court documents. He was in California earlier this week, and on Wednesday he drove to Las Vegas after learning Trump was holding a rally there.
"Sandford then revealed that he made a conscious effort to come to Las Vegas to kill Trump," a Secret Service agent said in court records.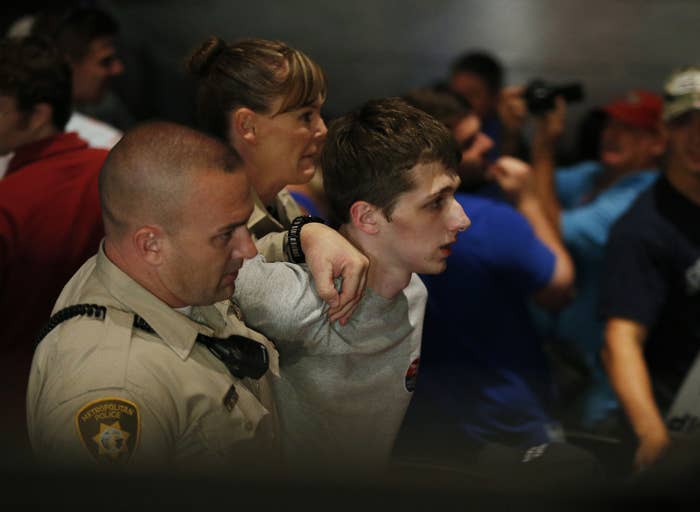 Sandford told the agent that before the Trump rally, he visited a gun range to practice firing a 9 mm handgun, the first gun he had ever fired. He added he targeted the officer after noticing his holster was unlocked and used both hands to try to grab the gun, the records said.
"Sandford further stated that if he were on the street tomorrow, he would try this again," the agent reported. "Sandford claimed he had been planning to attempt to kill Trump for about a year but decided to act on this occasion because he finally felt confident about trying it."
Sandford had also booked a ticket for the June 18 Trump rally in Phoenix, in case he was unable to try to kill Trump in Las Vegas, he told the Secret Service.
A federal judge denied bail for Sandford, the Associated Press reported. Sandford had been living out of his car and was in the U.S. illegally, the AP reported. A federal public defender told the AP that he has autism and previously attempted to kill himself.
U.S. Immigration and Customs Enforcement confirmed that Sandford entered the U.S. on June 2, 2015, under the visa waiver program. The program allows citizens of certain countries to stay in the U.S. for up to 90 days.
In a statement, ICE said that they had lodged a detainer against Sandford as the criminal case against him moves forward.
"The detainer requests that ICE be notified prior to his release from custody to enable ICE to take custody to pursue possible administrative immigration enforcement action."
Sandford denies the three charges against him and pleaded not guilty in a court hearing in Las Vegas on 6 July, the BBC reported. He will appear in court again on 22 August and remains in custody.