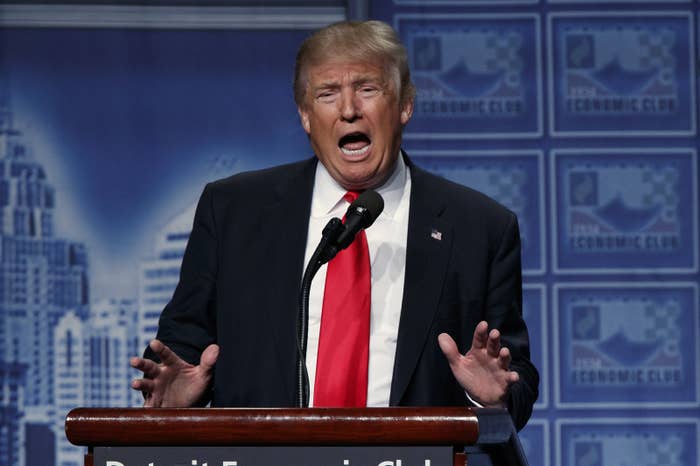 Fifty Republicans who have held national security and foreign policy positions dating back to Richard Nixon have signed a letter warning that Donald Trump would be a "reckless" and "dangerous" president.
"Indeed, we are convinced that he would be a dangerous president and would put at risk our country's national security and well-being," the officials state in the letter, which was first published Monday by the New York Times.

All 50 who signed the letter said they will not vote for Trump. Among them are former CIA and NSA Director Michael Hayden, as well as former Homeland Security Secretaries Tom Ridge and Michael Chertoff.
The letter is just the latest attempt both within and outside the Republican Party to paint Trump as someone whose bombastic style has concealed a candidate who ultimately is unfit for the presidency.

The former high-level officials acknowledge that many Americans are frustrated with the federal government, and some also have doubts about Democratic nominee Hillary Clinton.
"But Donald Trump is not the answer to America's daunting challenges and to this crucial election," the officials contend. "We are convinced that in the Oval Office, he would be the most reckless president in American history."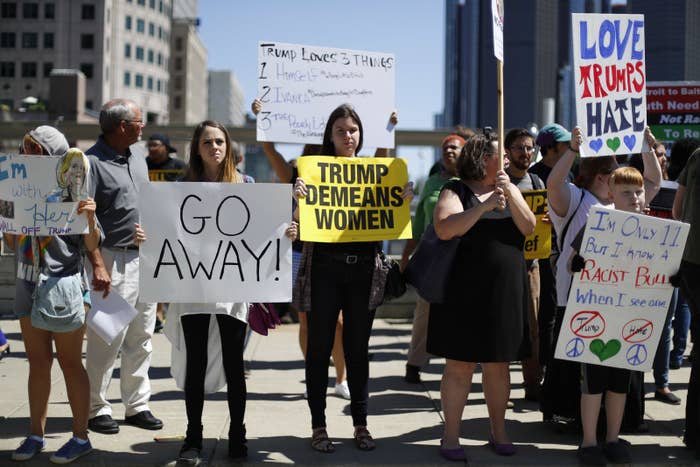 The Trump campaign panned the letter as politically motivated and blamed the signatories for the Iraq war, the deaths of Americans in Benghazi, and the rise of ISIS:

The names on this letter are the ones the American people should look to for answers on why the world is a mess, and we thank them for coming forward so everyone in the country knows who deserves the blame for making the world such a dangerous place. They are nothing more than the failed Washington elite looking to hold onto their power, and it's time they are held accountable for their actions.
Another letter in March that was signed by some of the same Republicans also denounced Trump's positions on international and security issues. But that was before Trump had formally accepted the Republican nomination.
Now the group of 50 have specifically denounced Trump as lacking the qualities necessary to lead the US and protect Americans on the world stage.
"He is unable or unwilling to separate truth from falsehood," the letter states. "He does not encourage conflicting views. He lacks self-control and acts impetuously. He cannot tolerate personal criticism. He has alarmed our closest allies with his erratic behavior.
"All of these are dangerous qualities in an individual who aspires to be president and commander-in-chief, with command of the US nuclear arsenal."
Notably absent from both letters were former Secretary of State Condoleezza Rice and former National Security Advisor Henry Kissinger. They are among a handful of national security leaders who have not endorsed either candidate. However, Politico reported that the Clinton campaign has started to make overtures to get their public support.