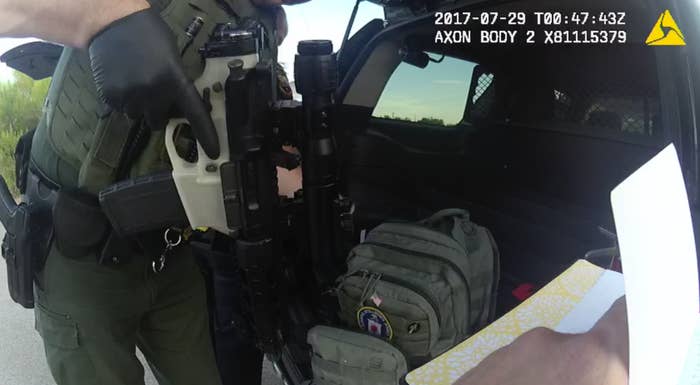 A man who illegally 3D-printed an AR-15-style rifle and was arrested with a "hit list" of lawmakers was sentenced to eight years in prison Wednesday, authorities said.

Eric Gerard McGinnis was arrested in July 2017 outside of Dallas after firing the gun in a wooded area. Grand Prairie, Texas, police officers heard the shots, then found McGinnis.
When officers searched his backpack, they discovered a loaded short-barrel AR-style rifle and a list titled "9/11/2001 list of American Terrorists." It featured the names of several Republican and Democrat members of Congress as well as their home and office addresses, and authorities believe it was a hit list. McGinnis also falsely claimed to be a CIA officer, authorities said.
In general, it's not illegal to use a 3D printer to make a gun — though state attorneys general around the country are fighting to block the distribution of instructions online. But McGinnis had been under a protective order since 2015 after a "violent altercation" with his girlfriend, who he lived with, which barred him from owning a gun or ammunition, authorities said.
The officers who stopped McGinnis discovered the protective order when they ran his driver's license, and he was taken into custody.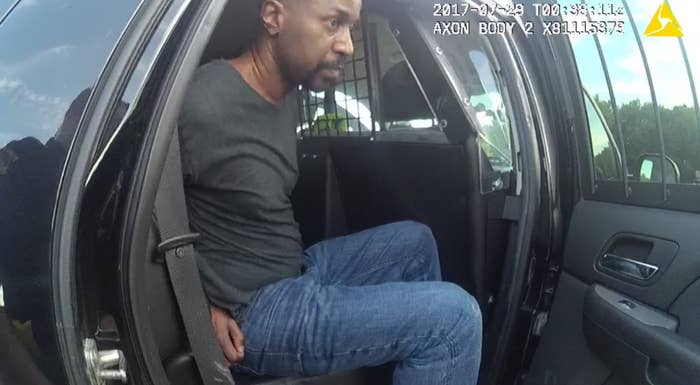 As the investigation continued, authorities learned he'd in 2016 tried to buy a component for a semiautomatic rifle at a gun shop, which denied the purchase after running a background check.
"ATF reminded Mr. McGinnis he wasn't allowed to have a gun," the US Attorney's Office for Northern Texas said in a press release.
After his arrest, US Capitol police also reviewed his electronic devices. They found he had a "strong interest" in the gunman who shot Rep. Steve Scalise ahead of a congressional baseball game in June 2017, prosecutors said.
In response to McGinnis's sentencing on Wednesday, officials said it was a sign the federal background check system works — but his crimes also raised concerns.
Proponents of 3D-printed firearms, which don't have serial numbers or require owners to undergo background checks, cite the long history of amateur gunsmiths in the US. They also argue that sharing plans to 3D print guns should be protected free speech.
Rifle parts can be purchased by anyone without a background check, then what's called the lower receiver — the part that legally makes it a gun — can be fabricated with a 3D printer.
In a jailhouse phone call to a family member, McGinnis said that's what he had done.
"I didn't buy a gun, I built the gun," he said in the call. "The upper, I printed a lower, and I built it — installed the trigger and did all that stuff. I built it."
That worries Jeffrey Boshek II, the head of ATF's Dallas division.
"The fact a prohibited person was able to manufacture an untraceable firearm with apparent ease and anonymity presents a significant challenge and major concern to law enforcement and our community," he said in a statement.