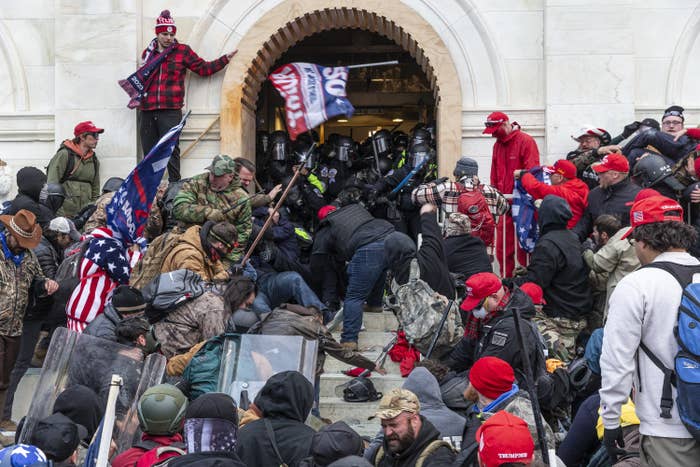 Police have identified three people who died Wednesday on Capitol grounds — where a mob incited by President Donald Trump stormed the building and attempted a coup — as Benjamin Philips, 50, Roseanne Boyland, 34, and Kevin Greeson, 55.

All three died of medical emergencies, Metropolitan Police Chief Robert Contee said. The police did not specify what those medical emergencies were, but Greeson, who was from Athens, Alabama, and had traveled to DC to take part in what became an insurrection, died of a heart attack, his wife, Kristi Greeson, told BuzzFeed News.

"He was not there to participate in violence or rioting, nor did he condone such actions," she said. "Kevin had a history of high blood pressure, and in the midst of the excitement, suffered a heart attack."

On Parler, a pro-Trump social media website, Greeson praised the Proud Boys and insulted high-ranking Democratic leaders, including President-elect Joe Biden, Vice President–elect Kamala Harris, House Speaker Nancy Pelosi, and Stacey Abrams.

He also posted profanity-laden comments about Republican lawmakers who he claimed did not support Trump, and he advocated for violence against "communist motherfuckers."

Greeson also supported Trump's baseless and disproven claims that nationwide voter fraud had cost him the election, and he advocated for using firearms to "defend our country."
In one Parler post in mid-November, Greeson wrote, "All males over the age of 18 join a group.. be ready to defend our country!! Spend your money on guns and ammo... It's time to stop this shit!!!!!"

"I don't give two fuks about COVID.. we have a coup going on in our goddamn country.! Theses motherfuckering demo's are going to make COVID look like a runny nose! There goin to fuck this county up!" he wrote in December.

"Lets take this fucking Country BACK!! Load your guns and take to the streets!" he posted days later.
He also shared a photo on the platform of himself carrying two large firearms, with the caption, "I wish these motherfuckers would come to my hood!"
Greeson appeared to have been a Trump supporter since 2016, when he tweeted about the then-candidate. On another Twitter account created three years later on which he almost exclusively followed White House officials and Trump allies, he tweeted repeatedly in support of the president's reelection campaign.
His last tweet, from July, read, "Hydroxychloroquine zinc and z-pac works to cure you from Covid-19... Trump 2020 ....Twitter sucks!"

He also attached a "Trump–Pence 2020" border to his current Facebook profile picture.

The family found out about his death on Wednesday. Kristi Greeson described him as a wonderful father and husband and said that their family is devastated.
Boyland, the 34-year-old woman who died, was from Kennesaw, Georgia. Like Greeson, she was an avid Trump supporter, and she posted effusively about the president and Lin Wood, a lawyer with close ties to him, on Facebook. She also shared unfounded conspiracy theories about election fraud and the coronavirus.
On Parler, she praised Kelly Loeffler, a Georgia senator who lost her race to Democrat Rev. Raphael Warnock. The last Parler post she "echoed" on her feed was from a "Pepe Lives Matter" account on Tuesday, which said, "We are going to witness an apocalyptic level mental breakdown from sheep, liberals, and elites."
Axios reported that Boyland was crushed during the breach at the Capitol building. A spokesperson with Metropolitan Police Department declined to confirm to BuzzFeed News.
Boyland's friend Justin Winchell, who went to DC with her, told CBS 46 that they were caught in a crowd as people began storming the Capitol, and people started pushing.
The police pushed back, and people started falling. Trump supporters and police then clashed as people trampled over one another, and Boyland was trapped on the ground.
"I put my arm underneath her and was pulling her out and then another guy fell on top of her, and another guy was just walking [on top of her]," Winchell said. "There were people stacked 2-3 deep…people just crushed."

Lonna Cave, her sister, told BuzzFeed News that Boyland was the most caring person she knew who always put others before herself.
"[T]his time it was to her own detriment," she said.
Cave also expressed disappointment with how Trump reacted to the violence.
"It is really disheartening to hear Trump denounce my sister and his other supporters. She truly believed she was going up there to show her support to our president," she said. "I am truly devastated."

Boyland's brother-in-law Justin Cave also told CBS 46 that she was "passionate about her beliefs like a lot of people."
"I've never tried to be a political person, but it's my own personal belief that the president's words incited a riot that killed four of his biggest fans last night, and I believe that we should invoke the 25th Amendment at this time," he told the outlet.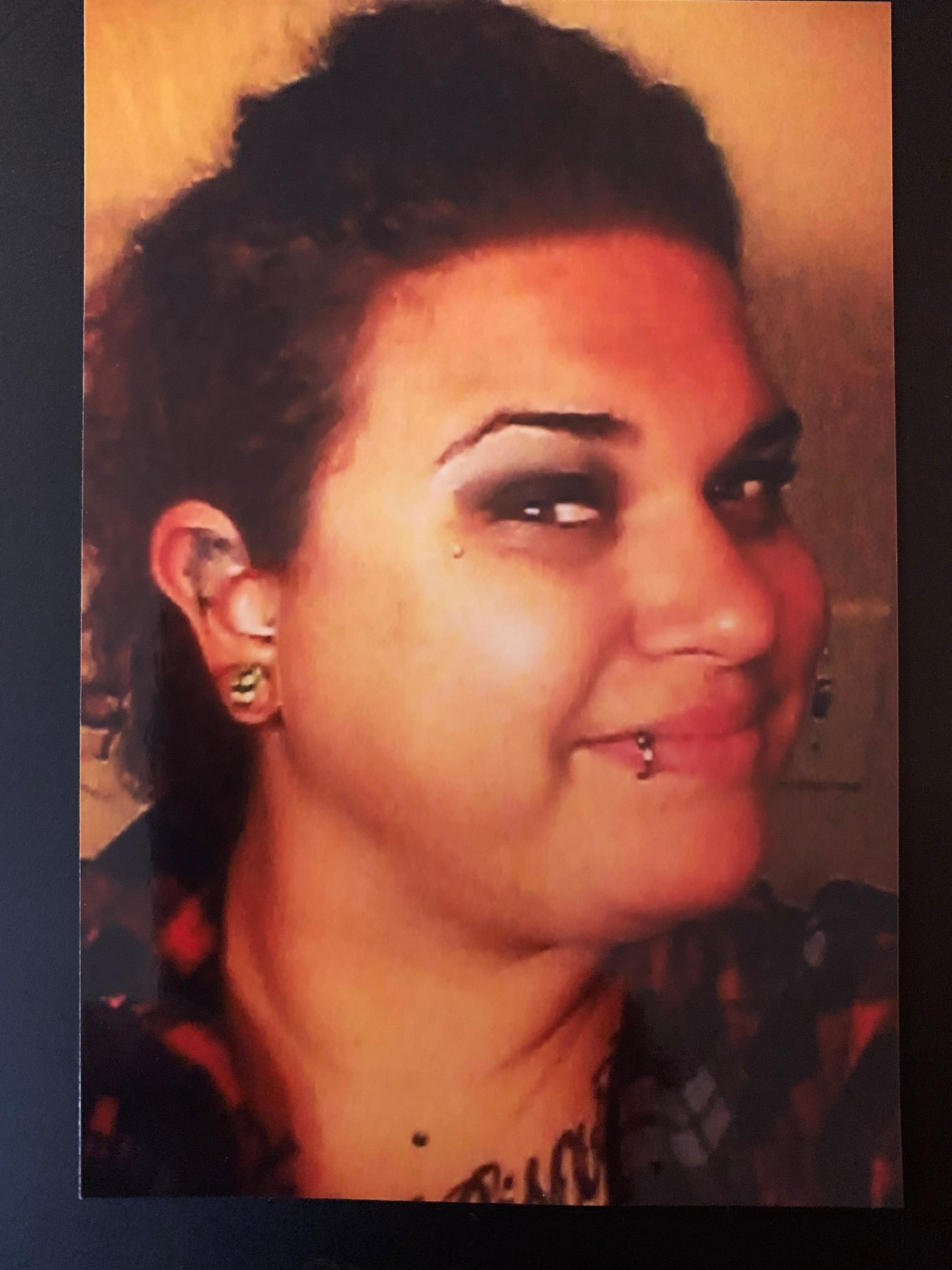 Philips, the 50-year-old man who died, ran a pro-Trump social media website that also sold animal toys created to look like the president.
He had arranged transportation for dozens of people from Pennsylvania, where he lived, to DC on Wednesday, the Philadelphia Inquirer reported. His friends told the newspaper that Philips did not show up when it was time for the convoy to leave, and they had learned from police that he had a stroke and died at a hospital.
The Metropolitan Police Department also identified Ashli Babbitt as the woman who was shot in the neck by Capitol Police after she stormed the building alongside a mob. Babbitt was an Air Force veteran, a fervent Trump supporter, and a follower of QAnon, the mass delusion that absurdly claims the president is fighting a cabal of child sex abusers.

The officer who shot Babbitt has been placed on administrative leave, and the Metropolitan Police Department is investigating the incident, Contee said.

Thousands of Trump supporters heeded the president's call to travel to Washington, DC, on Wednesday to overturn the results of the election that he lost. Groups of people stormed the Capitol building, breaking windows, fighting with police, looting, and damaging government property, all the while streaming their illegal acts on the internet.
It is unclear whether Greeson, Boyland, or Philips had entered the Capitol building or experienced medical issues outside. Police did not confirm their locations, simply saying that all the medical emergencies occurred "the grounds of the Capitol."