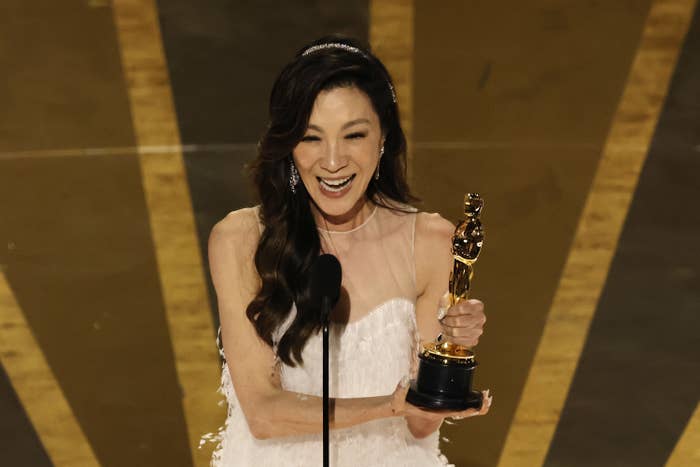 When Michelle Yeoh won the Oscar for Best Actress on Sunday night, the audience at the Dolby Theatre in Los Angeles erupted in cheers for her historic win.
Nearly 9,000 miles away in Malaysia, Yeoh's home country, so did her family and friends.
"I'm very excited. I'm proud of my daughter," her mom, Janet Yeoh, told reporters through tears at a viewing party in Kuala Lumpur. "My daughter is a hardworking girl."
Family, friends, and celebrities showed up to watch the awards show, hoping to see Yeoh make history for her role as Evelyn in the psychedelic, heartwarming sci-fi comedy-drama Everything Everywhere All at Once.
Yeoh dedicated her Best Actress award to her mom and her family.
"She's 84 and I'm taking this home to her. She's watching right now in Malaysia, KL, with my family and friends. I love you guys, I'm bringing this home to you," she said in her acceptance speech.
"And also to my extended family in Hong Kong, where I started my career," Yeoh added. "Thank you for letting me stand on your shoulders, giving me a leg up so that I can be here today."
Yeoh video-called her mother right after her win, waving and blowing kisses as she clutched her Oscar.
"I'll call her to come back and celebrate very soon," her mom told reporters. "Next month is my birthday."
"It was such a jaw-dropping moment," her niece Vicki told AFP. But Yeoh's family was confident she would win.
"The nominees are really strong, but we had no doubts," Vicki said. "We kept telling her, 'You will win, we're gonna envision it for you. You're gonna stand on stage with the golden man.'"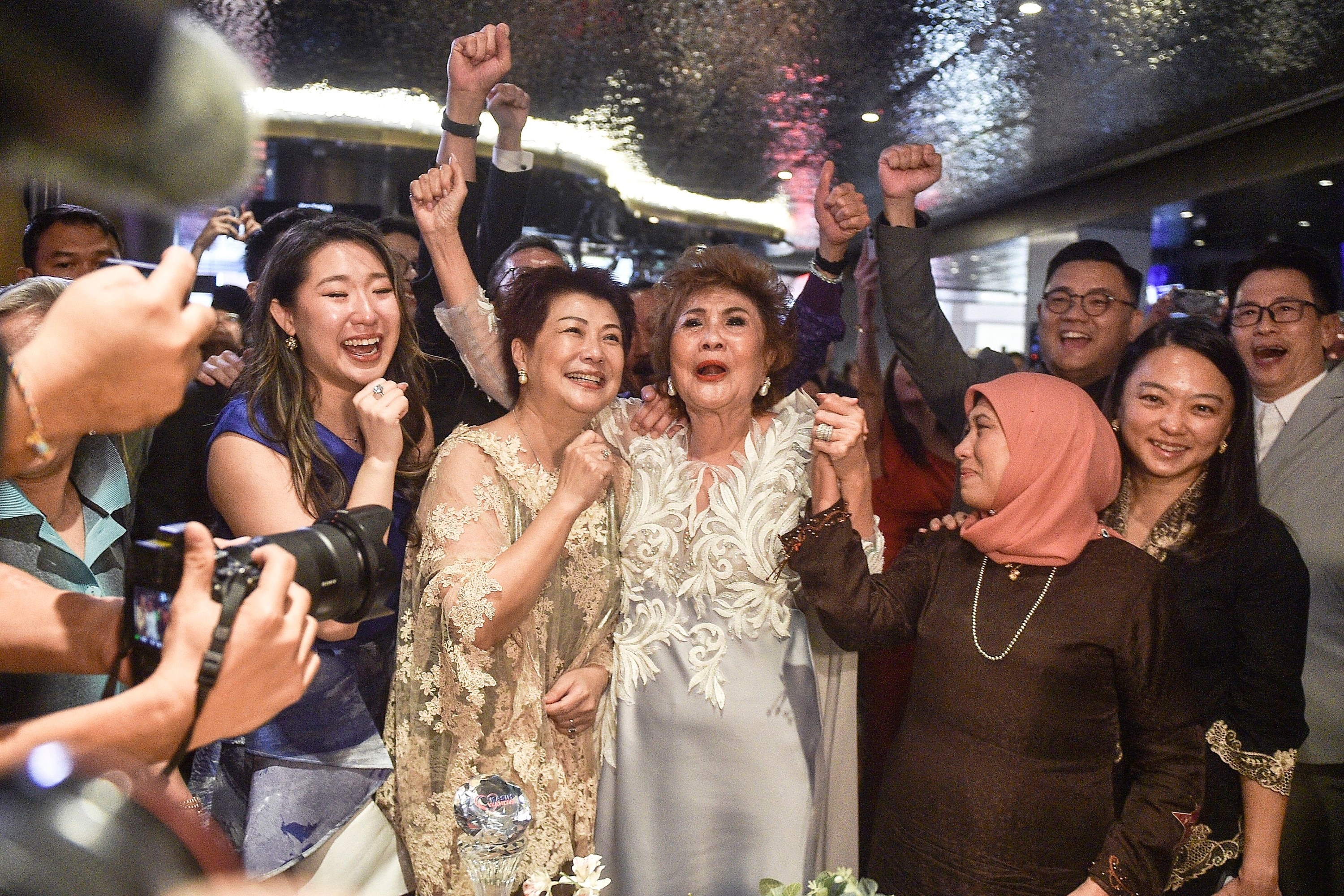 In the lead-up to the Academy Awards, Yeoh nabbed a number of acting awards for her performance in Everything Everywhere All at Once.
On Sunday night, the Malaysian-born actor became the first Asian person to win Best Actress, and only the second person of color to win in that category in Oscar history.
The film swept the Academy Awards on Sunday: Yeoh's costar Ke Huy Quan won Best Supporting Actor, the directing duo the Daniels won Best Director, and the movie won Best Picture.
Correction: Ke Huy Quan won the award for Best Supporting Actor at the 2023 Academy Awards. An earlier version of this article misidentified his category.