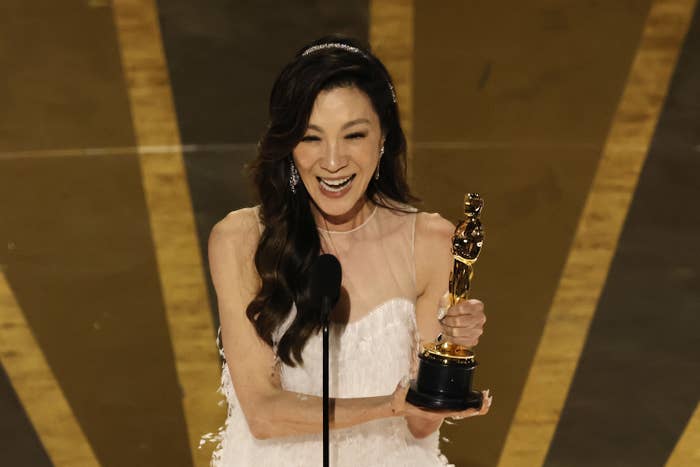 Michelle Yeoh won the Oscar for Best Actress on Sunday night, becoming the first Asian woman to win the prize.
She won for her role as Evelyn Wang in Everything Everywhere All At Once, which moments later won Best Picture.
"Ladies, don't let anybody tell you [that] you are ever past your prime. Never give up," Yeoh said in her speech.
Yeoh dedicated her award to her 84-year-old mother, who was watching the show in Malaysia.
"I have to dedicate this to my mom [and] all the moms in the world because they are really the superheroes, and without them, none of us would be here tonight," she said. "I'm taking this home to her."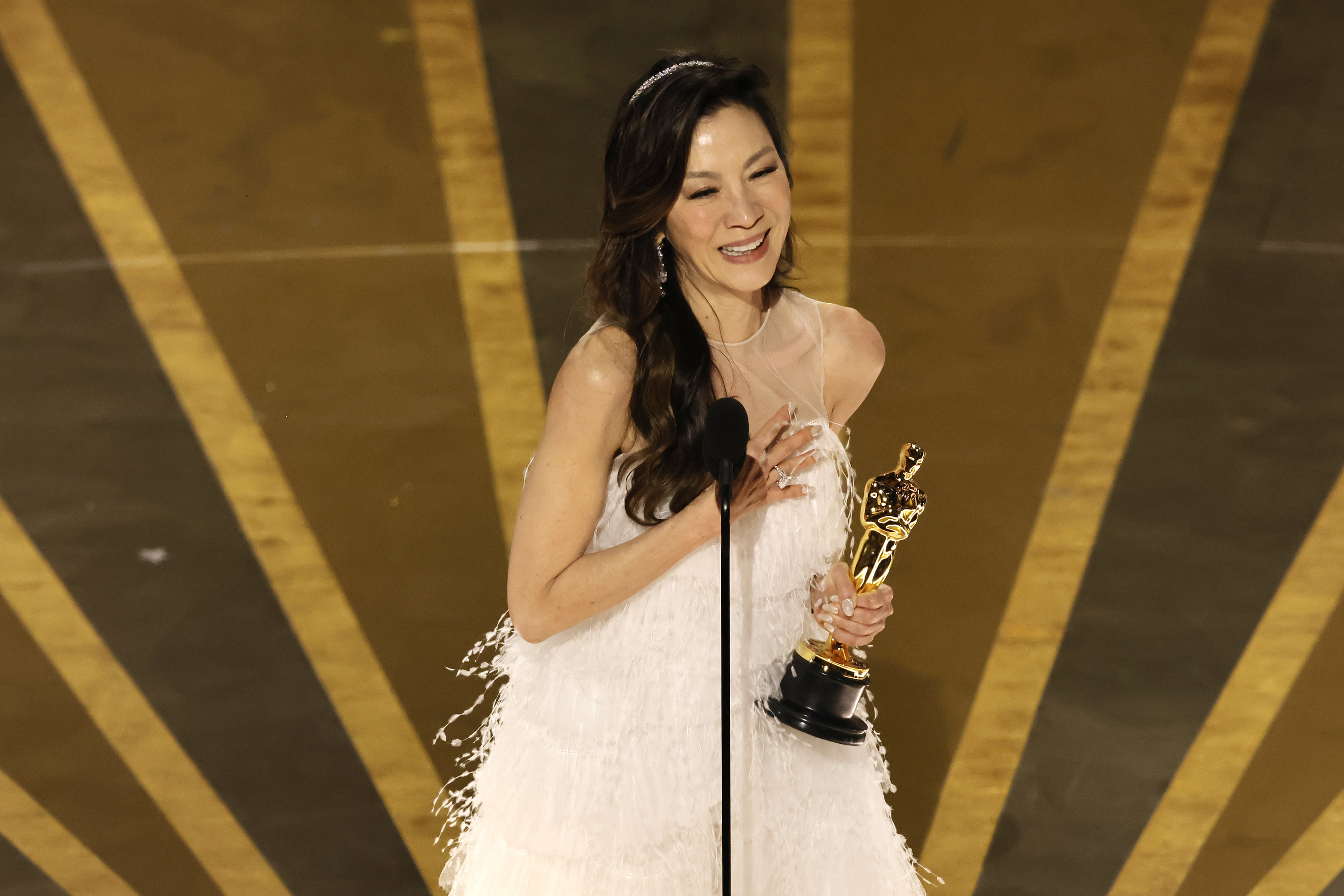 Yeoh also thanked directors Daniel Kwan and Daniel Scheinert and the rest of the team who worked on the film, which took home seven Oscars in total.
"For all the little boys and girls who look like me watching tonight: This is a beacon of hope and possibilities. This is proof [to] dream big and dreams come true," Yeoh said.
Presenting Yeoh's Oscar were last year's Best Actress winner Jessica Chastain and Halle Berry. In 2002, Berry became the first Black woman to win in the category. She won for her performance in Monster's Ball.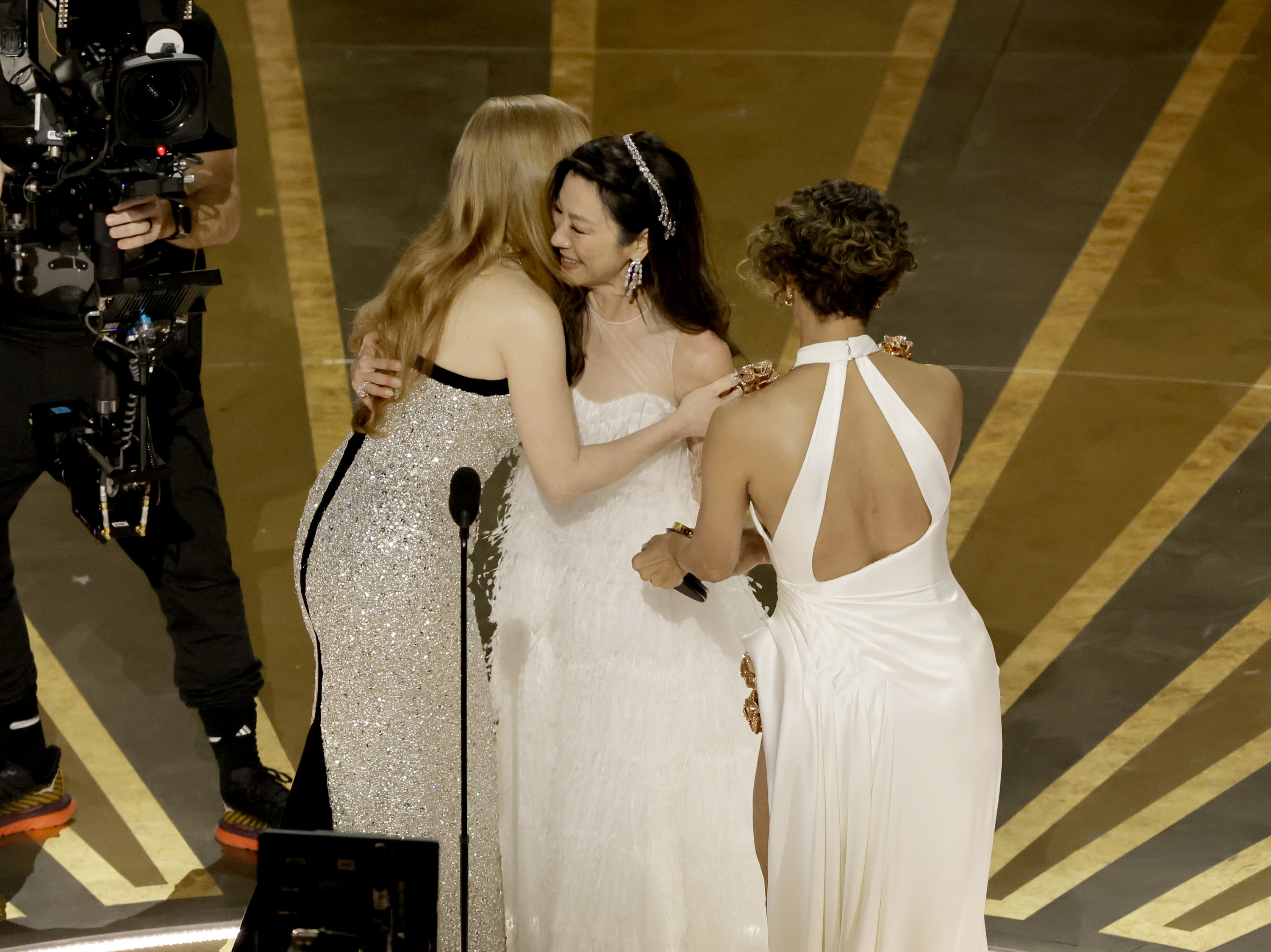 Yeoh was nominated alongside Michelle Williams (The Fablemans), Andrea Riseborough (To Leslie), Ana De Armas (Blonde), and Cate Blanchett (Tár).
The Oscar wasn't the only prize Yeoh won this awards season for her performance in Everything Everywhere All At Once. Prior to Sunday, Yeoh won both a Golden Globe and a SAG award, among other acknowledgments.
Yeoh ended her speech by thanking the Academy.
"This is history in the making," she said.