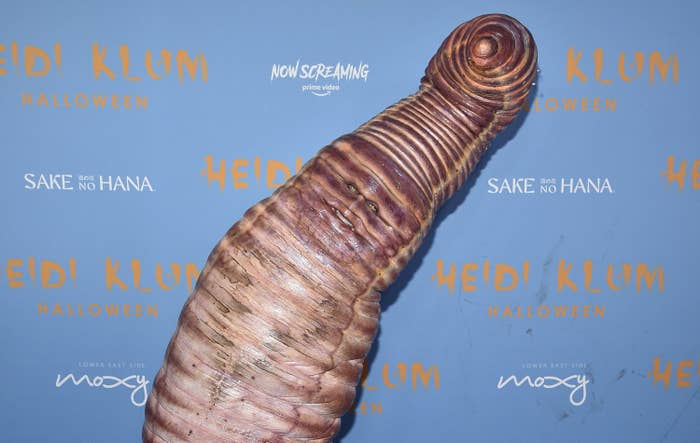 Have you been haunted by the image of a giant squiggly worm since Halloween? Does the worm have horrific little eyes and a mouth that speaks? Is it squirming on the floor or dancing next to Questlove?
If so, you can thank Michael Marino, the special effects designer and makeup artist responsible for worm Heidi Klum, this year's best Halloween costume.
Marino, an Oscar-nominated SFX designer, and his team at Prosthetic Renaissance are behind the German supermodel's thrillingly demonic costume.

Klum is famous for hosting an annual Halloween party and attending in outrageous costumes. But after a two-year COVID hiatus, her Halloween bash returned to New York City this year — and so did she, as a rainworm hooked on a fishing pole.
"I just wanted to be something random. I wanted to think outside of the box," she said while lying on the blue carpet entrance at her party. "And, you know, I thought a rainworm would be kind of fun. We all know worms, but I don't think I've seen anyone being a rainworm before."

Marino said the worm suit is one of his favorite things that they've created so far.
"I love the boldness of Heidi to let us do something so crazy on her," he told BuzzFeed News. "My favorite thing to do is to take someone recognizable and make them unrecognizable in a realistic but surreal way but still maintain some relevance to the design."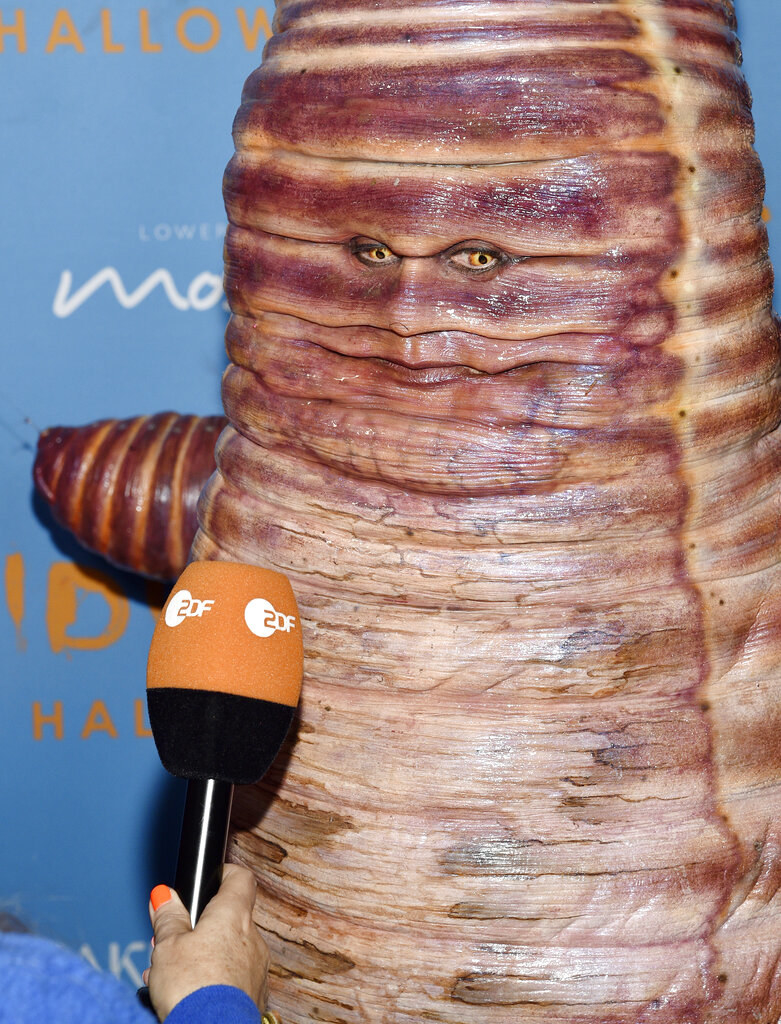 Klum first contacted Marino about dressing as a worm in June. It took her two years of brainstorming to land on the idea, she told Vogue.
Although Marino initially thought it would be impossible, he drew an early design on a Post-It note and the process took off from there.

It took about three months for him and his 17-person team to make the costume. Part of the challenge was hiding Klum's feet inside the worm suit and leveling the front so that her face was flush with the worm's body and wouldn't stick out.
The team also worked to make sure the worm suit looked slimy.
"There was a high-gloss clear silicone on the rubber to make it shiny, and on top of that we added something called methylcellulose, which is essentially a concentrated form of what's inside a jelly donut," Marino said.
The hardest part, though, was making the suit lightweight enough so that Klum could be mobile in it, he said.
It worked: Worm Heidi wriggled and squirmed and danced, just like you and me.
Marino and his team knew the costume was a success when they saw Klum in it.

"It was like a big demented nightmare Muppet," he said. "We loved it!"