NBC News anchor Matt Lauer is taking a beating from critics for his performance moderating a forum with Hillary Clinton and Donald Trump on Wednesday night.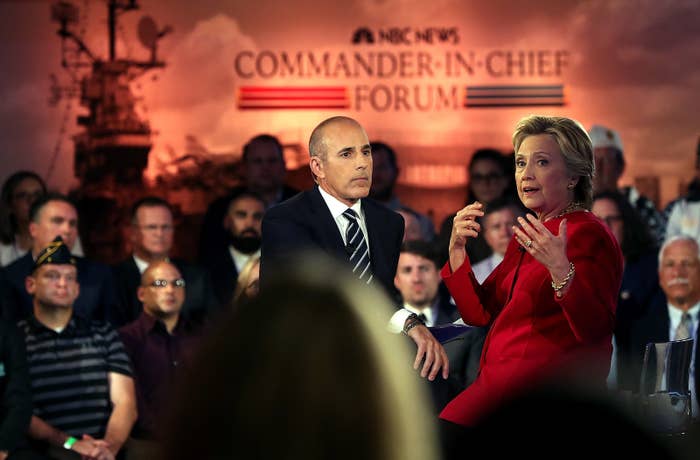 His main flub: He failed to fact-check Trump's false claim that he opposed the Iraq War from the beginning.
But Lauer also took heat for managing time poorly during Clinton's segment, focusing heavily on Clinton's emails at the beginning of the forum and appearing to rush her answers at certain points towards the end.
Lauer was also criticized for not following up with Clinton on her plans in Syria and the presence of ground troops in Iraq.
The general consensus: Lauer bombed.