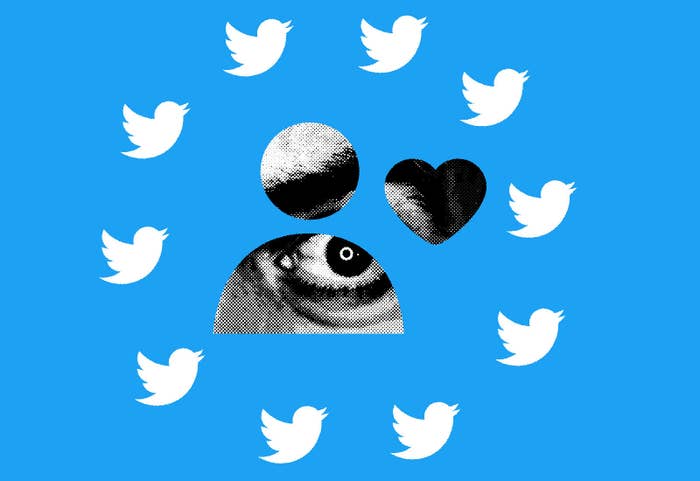 When Twitter Circles launched in August 2022, it promised users "the flexibility to choose who can see and engage with their content on a Tweet-by-Tweet basis."
The ability to limit posts' access to a small number of people "makes it easier to have more intimate conversations and build closer connections with select followers," the company said in a blog post announcing the feature. Among the voices praising Circles in the post was Belong To, which supports young LGBTQ+ people in Ireland. The group hailed the feature for putting "power into the hands of people on Twitter by creating a new way for them to control how they show up online and feel safe expressing themselves."
Eight months and one ownership change later, Circles' secure functionality appears to have broken. A number of users are publicly warning those who use the feature that their supposedly secure posts — oftentimes nudes — are leaching into the main For You feed, the algorithmically driven homepage of Twitter.
For New York media worker Adam Moussa, the first indication something was wrong came around 25 minutes after he posted something to his Twitter Circle on April 7. He received a notification that an unfamiliar name had liked the tweet meant for select eyes only. "I was like, wait, what?" he told BuzzFeed News. "I pull up the tweet, and I look at who's liked it. I see there's two people that I don't know that follow me that are not in the Circle who saved the tweet."
After some investigation, Moussa said he subsequently discovered that it's not just tweets within his own Circle, but replies he's made to other people's Circle tweets that are being surfaced through Twitter's For You algorithm.
"Look, I have 40,000 followers," Moussa said. "I work in the media. I have a lot of close friendships on Twitter, but often I wish Twitter were a little bit smaller and I could just talk to my real friends. That's what Circles is to me and a lot of people. We bitch about people; we talk shit we wouldn't talk about on the timeline. We talk about sexually explicit things. Some people post explicit photos."
Among those who posted explicit photos was Abraham Josephine Riesman, author of a newly released book called Ringmaster about former WWE chair Vince McMahon. "I did a boudoir shoot a few weeks ago and had some nice photos of myself taken," she said. "One of them was risqué." Riesman posted it on her Twitter Circles, and "it, as usual, got no engagement," she said. But she woke up the next morning to find a follower "who I don't follow back, much less have in my Twitter Circle, had liked the photo that's a little spicy."
"I've curated my Circles to people I thought wouldn't mind, but the general public does not need to see me in my birthday suit."
Riesman didn't panic — but she didn't want to impose her "spicy" pics on people. "It was, 'Oh god, am I shoving my naked body in front of a load of people?'" she said. "I've curated my Circles to people I thought wouldn't mind, but the general public does not need to see me in my birthday suit."
Melissa Ingle, who was a senior data scientist at Twitter until CEO Elon Musk initiated a round of layoffs in November 2022, called all this "a major breach of confidentiality." Ingle added, "Your Circle is your trusted group of friends, and to see those posts outside that group suggests the algorithm is lacking basic functionality."
For Riesman, the idea that functionality failed isn't exactly a surprise. "I long ago gave up on the notion that anything I post online will permanently remain secret," she said. "I've prepared for moments like this in my head. And it didn't faze me." Riesman said her tweet about the incident "was more of a public service announcement for people who really do rely on Twitter Circles being a semiprivate space, or at least a controlled public space." Riesman said she has many friends who are trans but not out who post about their gender in Circles and could be outed through the error.
How the Circles problem happened and how it gets fixed are pertinent questions. An email to Twitter's press department email asking why the breach of privacy happened received the now-traditional auto-response of a poop emoji.
Unfortunately, the Circles screwup is part of the way of life online, according to Ellen Walker, who is studying internet storytelling and narrative-curated digital culture at the Royal College of Art in London. "As quickly as enclosed digital spaces can be curated, they can be taken away in a flash, by virtue of either technological enhancements, wider audience participation or, in the case of the Twitter Circles innovation, a severe misstep on the part of moderating forces," she said.
The impact is significant. "It would be one thing if this feature were just being taken away and Twitter told its users, but to happen unexpectedly without warning feels like a betrayal," Ingle said. "Unfortunately, under Elon Musk this type of thing is more and more likely to happen because of the severe staffing cuts and lack of expertise he has ushered in." (Musk has fired or let go significantly more than half the company's total number of employees since taking over in October 2022.)
Moussa also blames Musk's leadership. "It seems like the constant tinkering with whatever they want the For You algorithm to be has just fucked this up beyond belief," he said. "This kind of portends greater security issues across the board. If you maintain a locked account, what guarantee do you have at all that it will remain locked? It's a breach. The trust has gone. No one can ever again actually be confident that this shit is not going to completely blow up in their faces."
As for Riesman, she seemed more sanguine. "I think there's a part of us that just expects this now," she said. "We all who are still trapped here [on Twitter] know that the place is falling apart."