Pro-Airbnb Advocacy Group Needs A Place To Stay
After backing out of an ethically murky lease in the city, SF for Everyone — the campaign for home-sharing in San Francisco — needs a new place to stay. Can it sleep on your couch?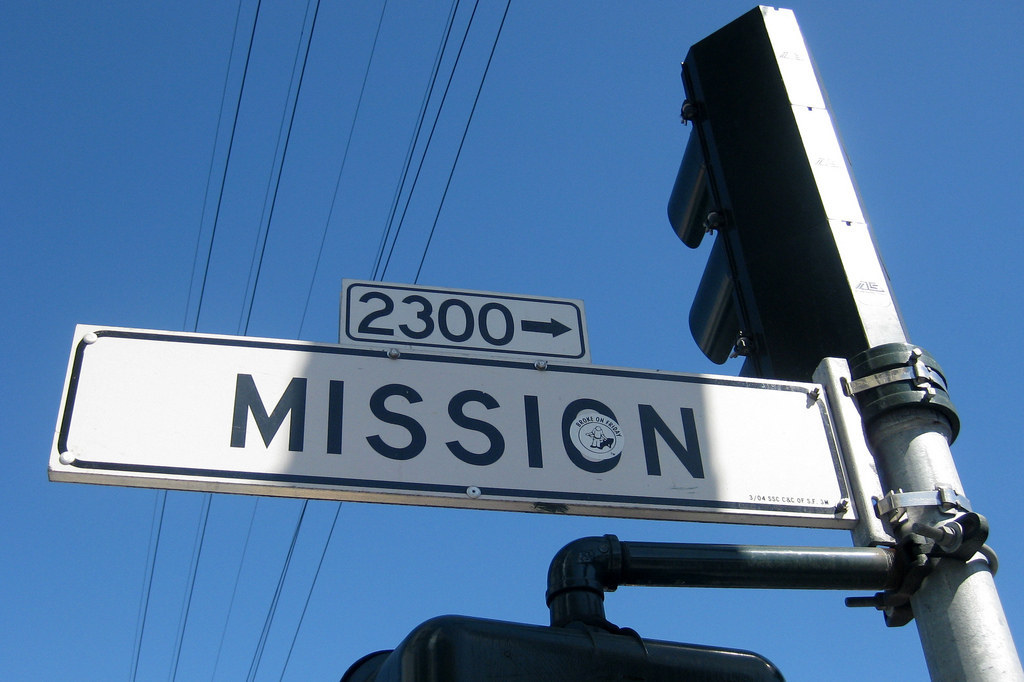 It's not easy to put a roof over your head in San Francisco, as one pro-Airbnb advocacy group is quickly learning. SF for Everyone, the group organized by the company to fight an anti-home-sharing ballot measure in the city, has been frustratingly stymied in its search for a campaign office.
SF for Everyone first popped up in early July, making a splash by hiring the likes of 2014's "National Democratic Strategist of the Year" Joe Slade White and "crisis communications expert" Chris Lehane as political consultants. As of last week, the rapidly solidifying group was preparing to move into its first office in a storefront at 20th and Mission, right in the heart of the neighborhood where the issue of home-sharing is being most hotly contested — and probably not coincidentally the district represented by Airbnb's frothiest local nemesis, Supervisor David Campos.
But, as SF for Everyone was soon to learn, landing the ideal place to hang your hat in the City by the Bay isn't so easy. Especially in the Mission. Unfortunately for them, and as reported by a local blog, the site SF for Everyone selected as a home base turned out to be owned and operated by one of the landlords known in the city as "the Sleazy 16" for their brutal eviction tactics.
The building in which SF for Everyone's would-be headquarters would have been located was once a single-room-occupancy hotel, a type of property known in the city as a refuge for low-income residents. Today, the building is home to 20Mission, "a 41 room community in San Francisco for art and technology creators" including "engineers, graphic designers, photographers, videographers, brand consultants, and well-connected Silicon Valley entrepreneurs." According to its website, 20Mission accepts bitcoin.
One of the major complaints lodged against Airbnb in San Francisco is that the company privileges the rights and pleasures of techie out-of-towners over the families and workers who have lived in the city for years and, as rents rise, are barely scraping by. Critics charge that not only does Airbnb bring more wunderkinds with cash to burn into the city's neighborhoods, thereby disrupting the fabric of those communities, but it also physically displaces San Franciscans by incentivizing landlords to rent rooms short-term to top-dollar tourists rather than putting spaces on the market as long-term housing.
So to be seen as bedding down in a building that was once a refuge for the city's disadvantaged and is now a party haven for hackers is not, in terms of optics, a smart political move for the company.
(It's worth noting that Share Better SF, SF for Everyone's anti-Airbnb counterpart, has also, in a more figurative sense, gotten into bed with some of San Francisco's less savory landlords. Both eviction-happy Russell Flynn and "bad landlord" Bart Murphy made donations to the organization last year, when it was known as San Franciscans for Neighborhoods, Affordable Housing & Jobs. In an email, Share Better SF co-founder Dale Carlson wrote, "To date, they have not donated to ShareBetter SF, nor have we asked them to.")
SF for Everyone quickly realized its error and pulled out of the 20Mission building, citing "zero tolerance for unscrupulous landlords." But that didn't stop Share Better SF from jumping on the faux pas. In an email press release about the campaign's decision to move out, Carlson wrote, "Why can't Airbnb take the same approach to the hundreds of bad actors illegally renting multiple SF residential units to tourists and toss them overboard, too?" For now, an SF for Everyone spokesperson told BuzzFeed News, the campaign is still searching for a new space.
This is the first misstep from SF for Everyone, which until now has been significantly more polished and put together than the scrappy, local Share Better SF. Already this summer the two campaigns have traded gibes, with the former touting the many millions of dollars in tax revenue the city stands to lose if home-sharing is outlawed and, shortly thereafter, celebrating the endorsement of its campaign by San Francisco's Mayor Ed Lee. This housing debacle is a small, but symbolic, first victory for the underdog in this fight.