This Company Wants To Make It Easier For Managers To Track Employees
Tech companies that encourage managers to constantly track employees and monitor their performance are gaining steam among employers and investors.
Going to work is garbage, but luckily, many of us only have to talk to our bosses about how we're doing once a year — more if we're doing really bad. But even those annual conversations can be awkward, annoying, and unproductive, which is why some startups targeting employee management want to get rid of them.
But they don't want to get rid of management all together — rather, many of these startups want to make performance reviews more frequent, incorporating a stream of near-constant management feedback into the workday.
The newest of these companies, Reflektive, launches today, with a helpful $3.6 million jumpstart from Andreesen-Horowitz. The firm is one of many investing in companies that digitally track white collar workers, which, The New York Times noted earlier this week, is increasingly trendy in companies looking to increase worker productivity.
Reflektive collects qualitative data on employees from their managers and colleagues through a plug-in that works with email clients including Gmail and Outlook. In the near term, it will also integrate with Salesforce, allowing sales people to be judged on how much product they move in addition to how their performance is perceived. Importantly, Reflective allows managers to make negative comments on workers, but colleagues can only contribute positive feedback to one another.
BetterWorks is another employee management platform with a social backbone. Managers set goals, which employees can then encourage each other — via "nudges" and "cheers" — to attain. BetterWorks is backed by blue chip investors including Kleiner Perkins and Formation 8 to the tune of $15 million.
Yet another company that is striving to do away with the annual performance review in favor of the much more frequent one is Glint, which is funded by Shasta Ventures, Norwest Venture Partners and Ev Williams, founder of Twitter. With Glint, workers answer short survey questions, administered weekly, monthly, or quarterly, about how they're feeling about work. If their responses start to suggest that they're so unhappy they might quit (known in the business as "low employee engagement"), their managers will get an automated alert warning them to check in with their team.
For a lot of people with desk jobs, tracking of this sophistication seems far away. But these companies are already monitoring workers at companies such as Pinterest, Lyft, Vox Media, Thumbtack, Instacart, GoPro, and Pandora. While tech companies might be early adopters, these systems are designed to track performance of anyone who does work on a computer or who uses a corporate email account. When these platforms are being marketed, the pitch is always around proving to management what a great job an employee is doing. But, should things begin to cut the other way, in a very near future, employees being admonished for slacking might find themselves presented with a digital dossier of proof.
BuzzFeed News spoke with Glint CEO Jim Barnett earlier this summer about the role of data in the workplace. "There's an old quote," he said. "What gets measured gets fixed."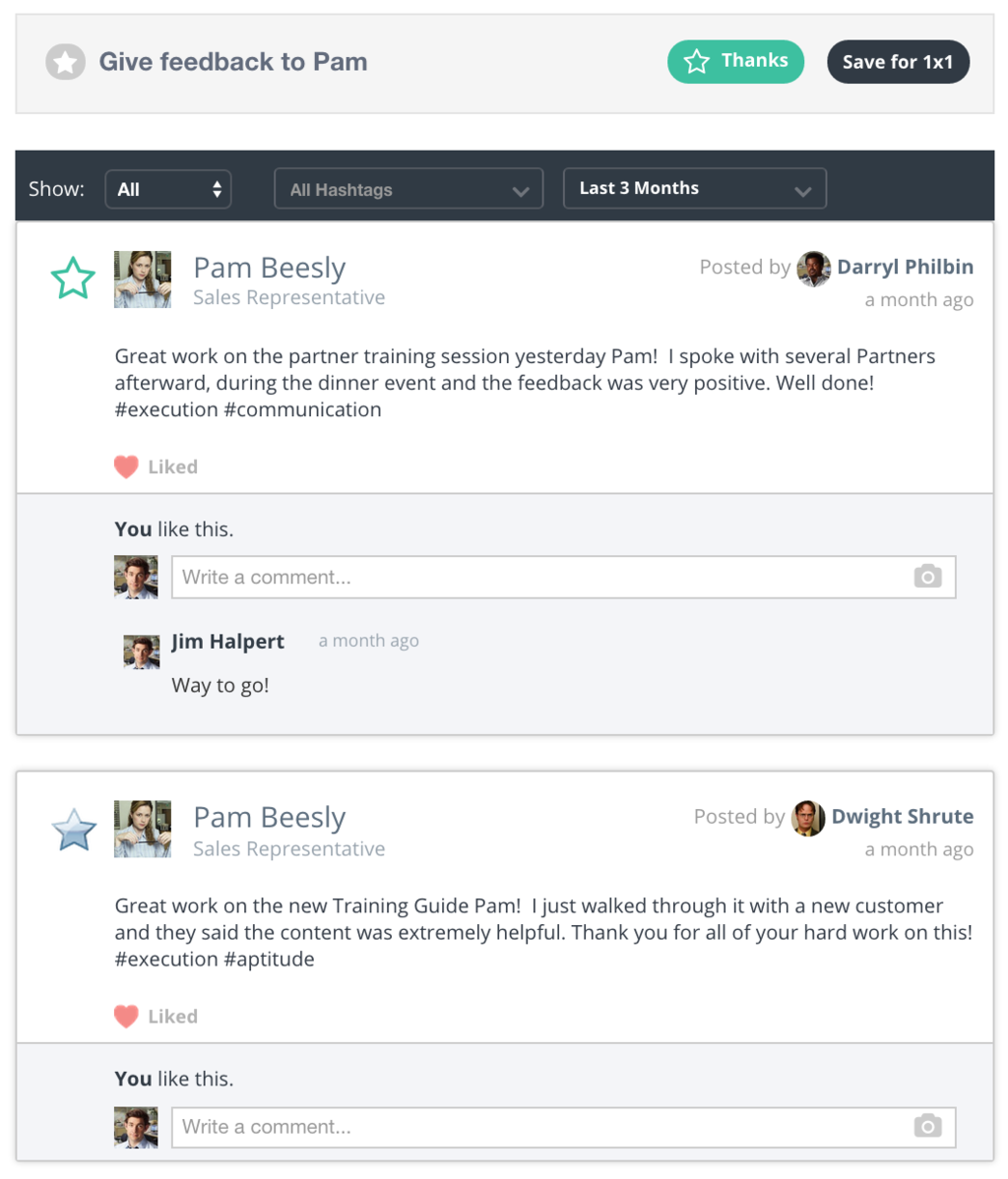 CORRECTION
Feedback on Reflektive can be viewed by managers and employees; it is not anonymous, as a previous version of this article stated. In addition, BetterWorks uses Goal Science™; Glint does not.