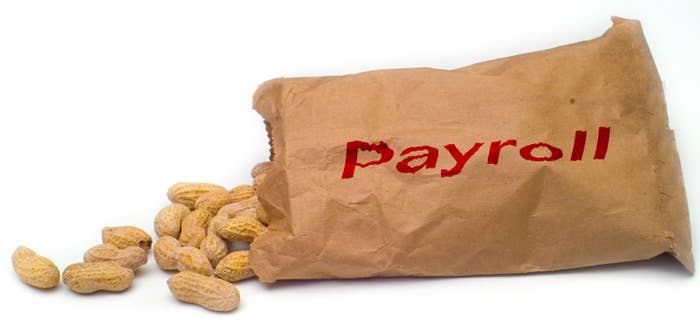 Visa Explorer, a database of tech worker pay unveiled last week, reveals the highs and lows of the American technology industry: a gilded class of managers and programmers earning salaries placing them comfortably among the country's top 5%, alongside a vast pool of middle-class coders at giant consultancies and outsourcing firms.
The pay transparency site, utilizing data from millions of corporate requests to sponsor foreign worker visas, gives a detailed look at high-end salaries in Silicon Valley's best-known companies. The requests, known as Labor Condition Applications (LCAs), must be filed to the U.S. Department of Labor before a foreign worker applies for their visa.
Unsurprisingly, some of the highest salaries were posted by some of the world's largest and most profitable companies. A position for vice president in engineering at Apple is listed at $406,000; its vice president of core operating systems is listed as making $390,000. In 2012, a senior vice president for retail was listed as making $800,000. Apple declined to comment on employee compensation.
At Microsoft, meanwhile, executive salaries (titles like senior manager of data and analytics, director of public relations, principal software engineer, and senior principal engagement manager) are listed at around $200,000, with the Latin America lead for enterprise and partner groups making $235,000. Microsoft declined to comment.
But Netflix, which made a $267 million profit on $5.5 billion in revenue for 2014, appears to pay its people as well — if not better — than many much more profitable companies. Its director of advertising for Europe is listed as earning a base salary of $560,000, its senior counsel for original film is listed as making $465,000, and its Latin America director for digital marketing is listed at $425,000 a year.
In fact, the median pay for the 88 foreign workers Netflix has applied to hire in 2015 is $260,000, more than double the $112,000 median pay Apple has listed on its 681 visa filings so far this year.
A representative for Netflix wrote in an email to BuzzFeed News that top salaries are part of the company's "high-performance culture."
Pay was also generous at the companies best known for their creative use of on-demand contractors instead of employees. At Uber, the head of global talent acquisition was set to earn $250,000, and in 2012, a chief operating officer was listed with a salary of $350,000. Airbnb planned a salary of $185,000 for its global head of advertising, while Homejoy — which rumors suggest could soon be purchased by rival on-demand cleaning service company Handy — wanted to pay both its vice president of operations and its chief growth officer $200,000 in 2015. Uber and Homejoy declined to comment; Airbnb did not respond to request for comment.
It's not all milk and honey in the so-called sharing economy, though: Airbnb, according to an LCA filing, sought to sponsor a foreign photographer to work at $22 per hour. That would work out to just over $42,000 a year, based on 40-hour work weeks.
But while all these high-paying companies represent the public face of the technology industry, plenty of behind-the-scenes work is done at much more earthly pay rates.
Infosys and Tata Consultancy Services, two Indian outsourcing firms, topped the list of companies applying to sponsor employees to work in the U.S. via H-1B visas, and seem to be hiring heavily in the United States to satisfy their customers. The Visa Explorer database lists Infosys as filing 95,947 LCAs since 2001, and Tata 48,753, with the jobs being primarily technical in nature.
But the two companies appear to be paying well below their Silicon Valley counterparts. Among the 9,300 jobs Tata has filed LCAs for in 2015, the median salary is just over $66,000, while at Infosys, the median is $76,000. Microsoft, which sponsors more H-1B visas than any other U.S. tech company, listed a median salary of $102,000 on the 1,100 LCAs filed so far this year.
An Infosys spokesperson said the company complies with all U.S. laws and regulations when sponsoring foreign workers, including "paying the higher of the prevailing or actual wages for the occupations and locations involved, while offering health insurance, bonuses and other fringe benefits based on an employee's position within the company."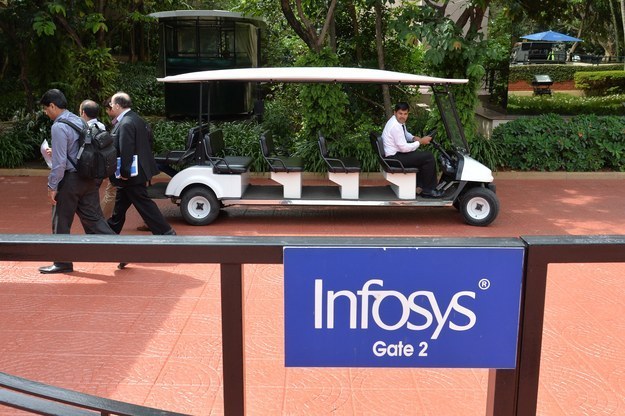 The data listed on Visa Explorer is not perfectly representative of industry-wide pay, for reasons that go well beyond its exclusive focus on foreign workers. The salaries listed on LCA filings are base wages, and total pay could end up being much higher once performance bonuses, stock options, and other forms of compensation are factored in. Salaries can also change after a foreign worker begins their job, and the filing of an LCA does not guarantee anything — given the high demand for visas, many applications are unsuccessful.
Given the discrepancies the database reveals, it's fitting that the site's origin can be traced to a Twitter conversation around fair wages in the tech industry. This past May Day, Lauren Voswinkel, a programmer who believes salary transparency is the key to better pay, encouraged workers across industries to share their salaries online. The movement quickly spread across the Internet via the hashtag #talkpay.
The discussion caught the attention of Théo Négri, a French-born computer developer who has struggled in the past to secure a well-paying tech job in the United States. Négri was familiar with the H-1B immigration program and knew that employers must apply to sponsor workers, listing the salary they intend to pay as part of the application.
Inspired by #talkpay, Négri, who runs a tech jobs board, realized there was a publicly available but underutilized body of data on pay in America. He set about building Visa Explorer, a searchable database of salaries, job titles, employers, and more.
While H-1B visas are used across all industries, they are most controversial in technology, where companies insist the H-1B program is necessary to secure the talent needed to keep the industry churning at maximum productivity. Currently, the program is capped at 65,000 visas per year, and tech companies including Microsoft, Intel, and Facebook have been lobbying hard to add more.
But some, including labor unions, argue that increasing the number of H-1B visas will have a deleterious effect on American workers, pushing wages down as foreigners are brought in to fill positions at lower rates. Indeed, earlier this year employees at Southern California Edison claimed that they were laid off and replaced by lower-paid foreign workers brought into the country by Infosys and Tata.
A Tata spokesperson told BuzzFeed News that the company is "fully compliant with all regulatory and immigration requirements" and uses its large talent pool to help American companies operate "effectively."
A recent report by the Economic Policy Institute found that foreign workers employed by Infosys and Tata in the United States are paid considerably less than their American counterparts, suggesting that these offshoring firms are using the H-1B program not to ameliorate a lack of skilled workers into the American labor market, but to cut labor costs.
Négri said, when it comes to H-1B visas, foreign workers looking for jobs in the U.S. typically have little leverage to negotiate higher salaries for themselves. "I was super lucky to get an awesome employer so it was good for me," he wrote in an email, "but some friends did not get as lucky as I am."