Airbnb knows it has a housing discrimination problem. The company has made that clear on Twitter, in the media, onstage at its OpenAir event, and, most recently, at Fortune's Brainstorm Tech conference. It says it has a zero-tolerance policy for discrimination of any kind. And when discrimination does occur on its platform — as it has against black travelers, gay travelers, and trans travelers, the company is quick to tout its anti-discrimination policy as evidence of this.
Yet a BuzzFeed News tour of the company's registration process for new hosts reveals that policy is — at best — extremely difficult to find. At no point during Airbnb's roughly 15-minute, 24-part registration process does the company detail it, or even inform potential hosts of its existence.
Let's take a walk through that signup process:
The first page of Airbnb's registration process seems like an ideal place to remind aspiring hosts of the platform's "Belong Anywhere" slogan and its zero-tolerance policy on discrimination. But the page contains no mention of either.
Nine pages in, and we've answered detailed questions about the type of lodging we're offering (yurt or dorm room!) and the amenities that accompany it, but have yet to see anything about Airbnb's discrimination policy.
Fast forward to page 19 and — after uploading photos, describing the space with the help of a form, verifying the phone number, and more — we still haven't heard a peep about a discrimination policy, though we have answered a bunch of questions about whether pets, kids, and parties are OK or not.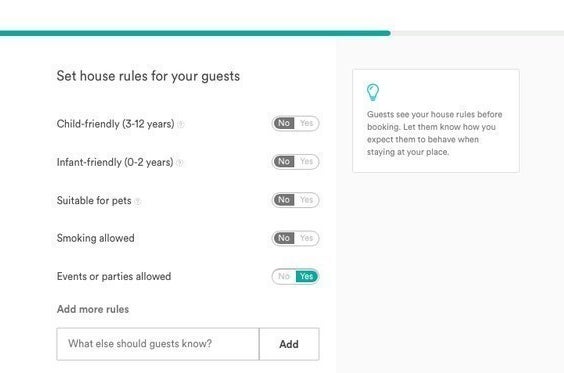 Finally, on page 24, we are asked to agree to follow local laws on short-term rentals. We are told that regulations vary by city, and that it is the responsibility of the host to know what they are. And we are reminded that these laws are also totally different from Airbnb's own policies — policies which, at no point during this roughly 15-minute process, has Airbnb asked us to review or acknowledge.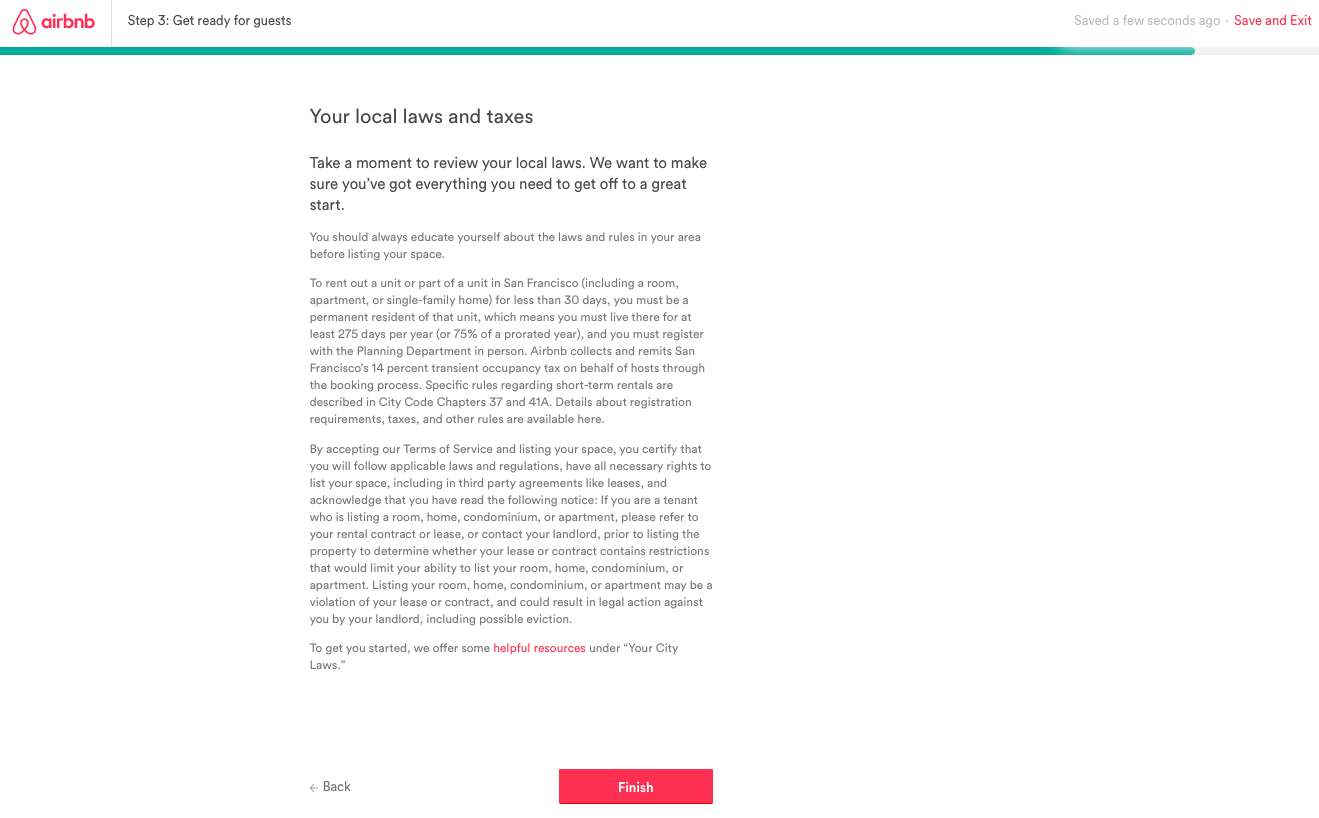 In short: Airbnb, which says it has a policy forbidding discrimination on its platform, does not explain that policy to hosts during registration.
Here's the deal: Remember way back at Step 1, when we agreed to the Terms of Service, and some other fine print?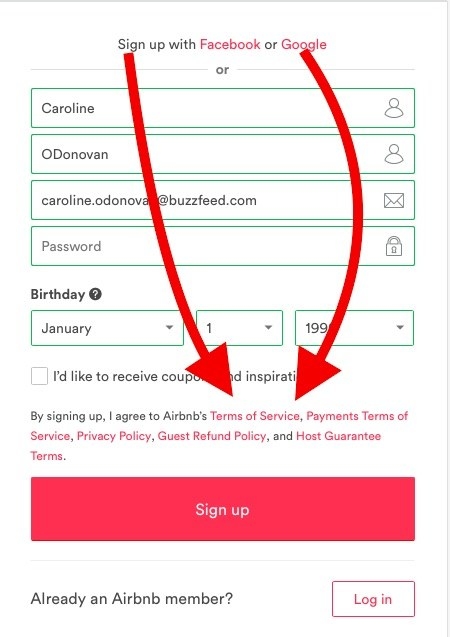 Buried inside that 30,000-word Terms of Service document is a a section on "User Conduct."

And inside that section is a bulleted paragraph that mentions Airbnb's policy on discrimination.

But even that isn't Airbnb's official anti-discrimination policy. If you want to review that, you'll need to visit Airbnb's Community Guidelines page — which you can find by following another link buried in the company's Terms of Service.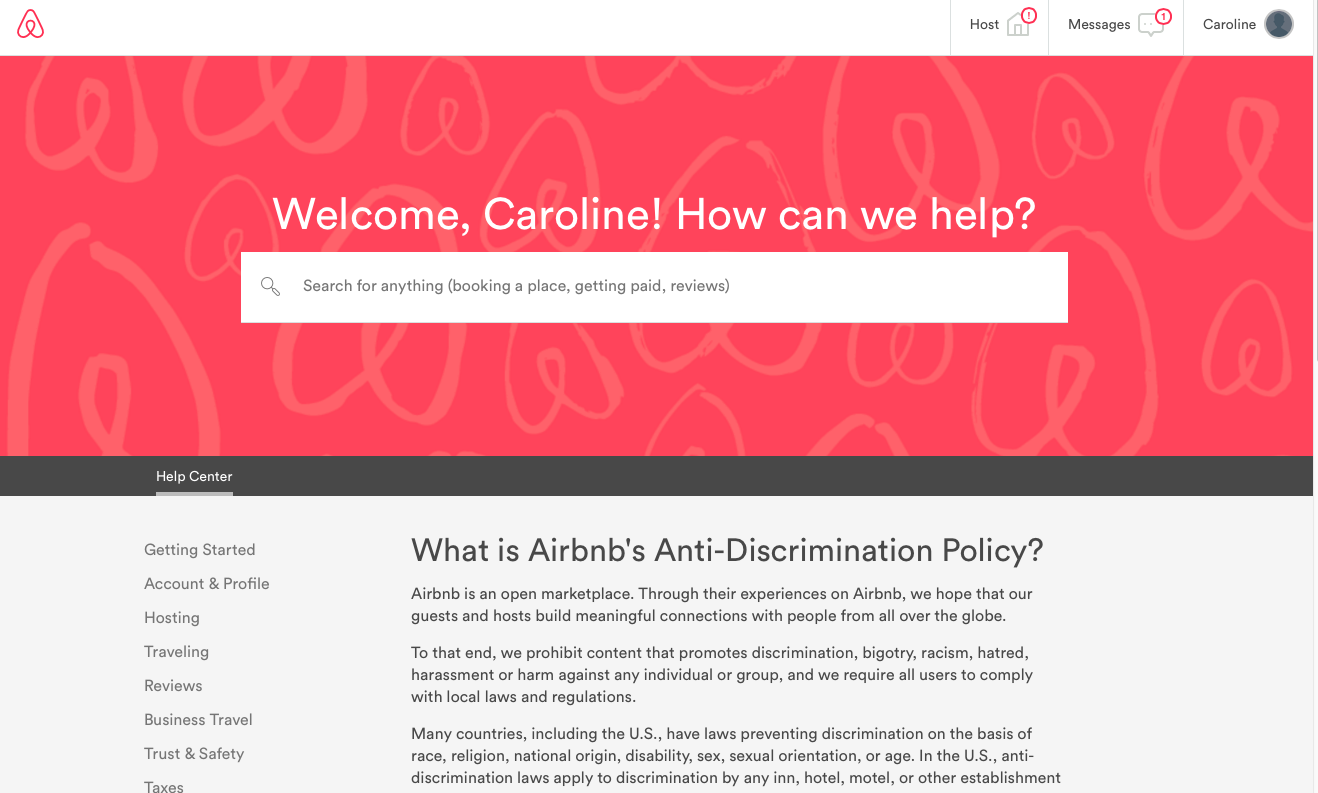 In other words, it's not easy to find Airbnb's anti-discrimination policy — even if you're looking for it. Asked why that's the case, an Airbnb spokesperson told BuzzFeed News one focus of the company's ongoing internal review is "making our policies easier to understand and more visible."