No one lectures Elon Musk. In April, the head of the National Transportation Safety Board discovered this after a call about his organization's investigation into one of Tesla Motors' autopiloted vehicles devolved into a heated exchange, leading the billionaire entrepreneur to hang up on the federal regulator. That fiery interaction eventually leaked to the press and ricocheted around the internet as further evidence that Musk was losing it.
As BuzzFeed News has learned, it wasn't even the first time that Tesla's CEO had gone off on a federal organization investigating one of his companies. Yet taken together with his other antics and problems of 2018, the shocking behavior was viewed by some pundits as a prime example of Musk cracking under pressure.
But the thing is: None of this is new for Musk. He has always been the architect of his own image and has long run roughshod over journalists and his own communications team alike. In interviews with BuzzFeed News, nine people who previously worked with Musk, and who requested anonymity to preserve their personal and professional relationships, said that while the level of scrutiny on the CEO may be new, his behavior is not. What we are seeing is less a crack in his well-being than his facade. It is Elon unbound.
In response to questions from BuzzFeed News, a Tesla spokesperson said, "This sounds like a very exciting story and we can't wait to read it. Buzzfeed is the best!"
"This sounds like a very exciting story and we can't wait to read it. Buzzfeed is the best!"
Undeniably, the pressure is on. Tesla, one of three companies the 46-year-old Musk runs, has been beset by problems. It is behind on production of its latest car, the Model 3; the short interest in its stock totals more than $13 billion; and news outlets, including this one, have asked questions about its treatment of factory workers, lax safety measures, and Autopilot technology that doesn't quite live up to its name.
In reaction, Musk has gone on the offensive, lashing out in public at his perceived enemies — largely in the press. "The holier-than-thou hypocrisy of big media companies who lay claim to the truth, but publish only enough to sugarcoat the lie, is why the public no longer respects them," Musk said on Twitter last month during a spate of bad press, which he dismissed as the merely the result of a bankrupt media ecosystem. "Problem is journos are under constant pressure to get max clicks & earn advertising dollars or get fired," he tweeted.
During an earnings call, he told financial analysts their questions were "boring" and took questions from a YouTube personality instead. On Twitter, he has attacked journalists, accused his critics in the media of being in a Big Oil conspiracy, and threatened to start a public ranking of news organizations ironically named after a former Soviet Union propaganda publication. A tweet about union organizing at Tesla's California car factory landed him in hot water with both a member of Congress and the National Labor Relations Board, while his rogue hang up on the NTSB in April led to the regulator removing the company from any involvement in the investigation. More recently, he launched an investigation into alleged sabotage by a Tesla employee, who the company is now suing.
"As you know, there are a long list of organizations that want Tesla to die," Musk wrote in an all-staff email, in which he announced an "in depth" investigation and implored employees to "be extremely vigilant" of "anything suspicious" in the workplace.
Combined, these events prompted speculation about whether or not the billionaire CEO was losing control and invited inevitable comparisons to another wealthy leader with a predawn Twitter habit.
Musk has long raged in private at perceived enemies, especially in the media. His short temper and outbursts have long been legend inside Tesla and SpaceX headquarters, according to multiple current and former employees. "It doesn't strike me as some drastic change in his personality," said one former employee. "The people who are saying this is how he's always been are correct," said another.
What's changed is simply that Musk's profile has risen while his staff's ability to keep him in check has waned. As pressure continues to mount and Musk sheds the executives who once provided advice and insulation, he's no longer just the Mars-bound genius with a promising electric car company. Depending on who you ask, he's an icon, an environmental champion, or an attention-hungry micromanager, wielding Steve Jobs–level influence in 280-character Twitter diatribes, occasional public appearances, or mocking conference calls with analysts. But no matter which Elon you choose, it's become more apparent that there's no one who can rein him in.
For example, in June 2016 the National Highway Traffic Safety Administration had contacted Tesla as a courtesy heads-up that it would be announcing an investigation into a May crash that killed the driver of a Model S sedan on Autopilot. It was the kind of call that, at most companies, would require executive restraint and sensitivity. Musk was not originally supposed to be on the call with NHTSA officials, Tesla's general counsel, and the head of its Autopilot team, but chimed in as the conversation got underway. It was unfair that NHTSA was targeting his company, he said, noting that skeptics would just use the public investigation as evidence that Tesla was in trouble.
After failing to convince the government officials to keep their investigation private and forgo their announcement scheduled for the next day, Musk went ballistic and embarked on a profanity-laced tirade. He threatened to sue NHTSA for what he saw as unfair scrutiny and then abruptly disconnected the phone, leaving the people left on the line shocked.
"I couldn't believe it," said a former Tesla employee familiar with the call.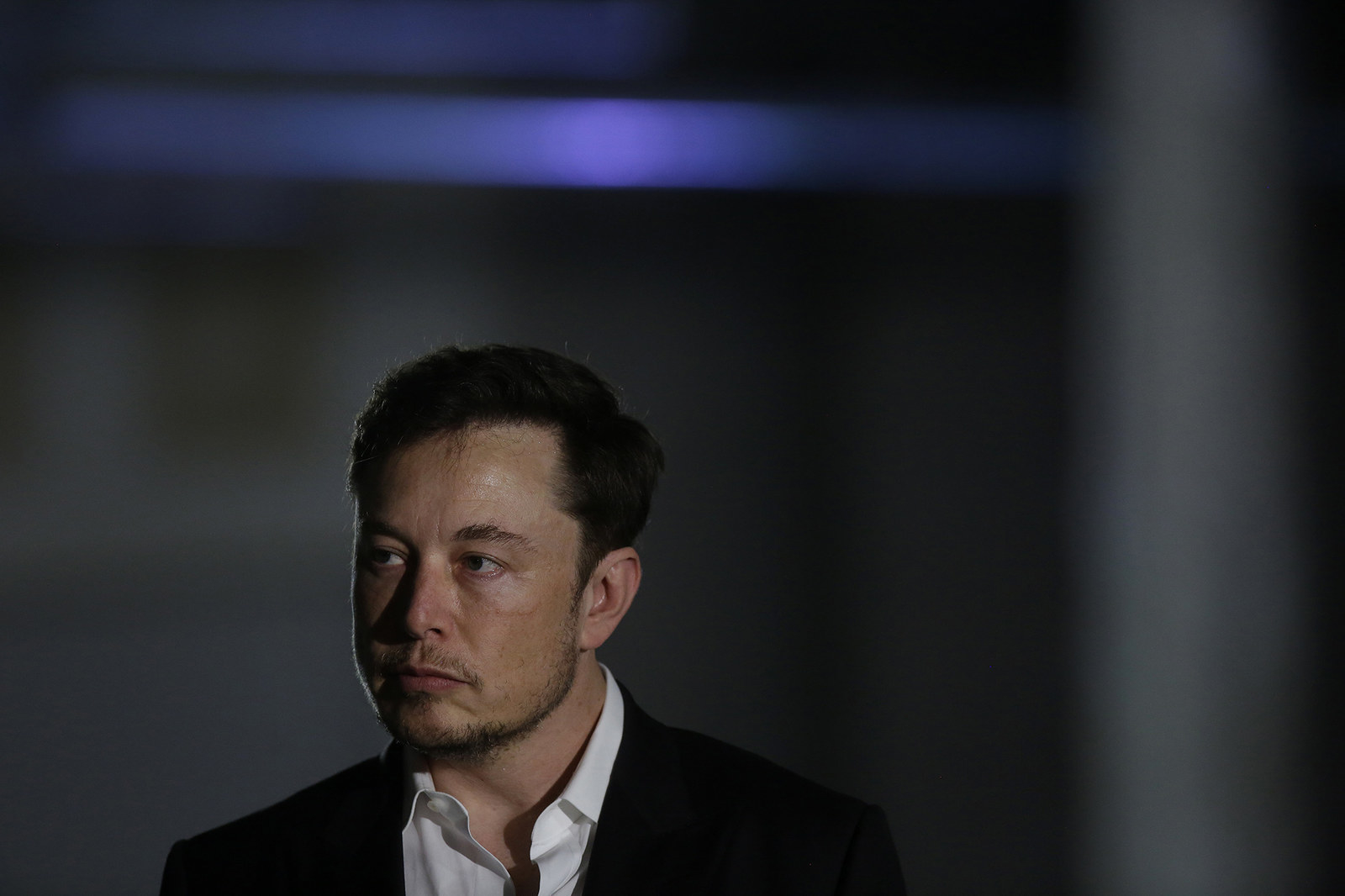 "Incredibly Insulted" Musk
According to those who have worked closely with him, Musk's recent public outbursts may have less to do with a desire to be a media critic and more to do with a long-standing business strategy, where he's leveraged his popularity for press coverage for years. His moonshot ideas, unfiltered chatter with reporters, and direct engagement with customers have won him a legion of adoring fans.
"Historically, we have been able to generate significant media coverage of our company and our vehicles, and we believe we will continue to do so," read one recent Tesla financial filing, alluding to its CEO's cult of personality. "To date, for vehicle sales, media coverage and word of mouth have been the primary drivers of our sales leads and have helped us achieve sales without traditional advertising and at relatively low marketing costs."
Indeed, Musk has always paid close attention to coverage of himself and his companies. In the early days of Tesla, he bristled when media coverage shunned him in favor of then-CEO Martin Eberhard. Emails dating back to 2006 show that even then, as a successful two-time founder of online local directory startup Zip2 and online payments firm PayPal, he was conscious of his public perception. In one email, he told Tesla's earlier PR team that he was "incredibly insulted" when a New York Times story about the company failed to mention him.
In 2009, he called a New York Times contributor "a huge douchebag and an idiot."
What rankles Musk the most, according to former communications employees, is anything he perceives to be inaccurate reporting — which is frequently a stand-in for any coverage that isn't positive. Former employees remember him being easily angered and "extraordinarily vindictive," no matter how small the outlet or tempered the critique.
In 2009, he called a Times contributor "a huge douchebag and an idiot" in an interview for penning a piece that asked why taxpayer-backed federal loans should be used to help what was then a struggling car manufacturer. The following year, Musk wrote an essay, published in Business Insider and other outlets, comparing a reporter for VentureBeat to disgraced journalist Jayson Blair for writing about how his divorce could materially affect Tesla's business and should have been disclosed in its initial public offering documents.
Yet as Musk's celebrity grew he realized he no longer needed to go to news outlets to dispute negative stories. Musk has invested in building a relationship with his fans for years. He could take publications to task in company blog posts, sometimes directly drafting responses for Tesla or SpaceX himself, according to his communications staffers. Meanwhile, Twitter — where he started an account in 2009 — has become an ideal platform for activating his army of supporters. "He's so well-known that anything he says is reported upon and analyzed," said a person who's worked with him.
In 2013, Musk tweeted that a Times review that said Tesla car batteries die faster in cold weather was "fake," and published a detailed blog post refuting its points. A former employee (who didn't work for Musk at the time) remembered thinking he had been "publicly very aggressive" toward the reporter, John Broder, and the Times, whose own public editor later found issues with the piece.
That same year, Musk also raged over news stories about Tesla car battery fires. From Musk's perspective, former employees said, the number of Tesla battery fires was relatively minuscule in comparison to the total number of car fires per year, which number somewhere around 170,000. The perceived discrepancy in scrutiny "deeply frustrated" Musk, one former staffer said, and he focused that frustration on the media, much in the same way as he's doing now.
This pattern has continued over the last few years. In 2015, Musk called a Wall Street Journal story on employee churn at Tesla "asinine" during a press conference in Detroit. After a story about Tesla's foray into China from Bloomberg News reporter Dana Hull, Tesla and SpaceX communications staff were instructed to ignore her calls and emails, according to multiple sources.
One former senior employee told BuzzFeed News that Musk would stew over articles that were "largely very fair and balanced," messaging reporters personally or enlisting communications representatives to fight for corrections. One editor at a major US-based media outlet described the behavior as "active and aggressive," noting that Musk's communications representatives reached out to the highest levels of the company's editing and business structure to complain about coverage. (That editor did not want his publication to be identified, fearing that Musk's companies would cut off contact.)
People familiar with Musk who spoke with BuzzFeed News didn't see much of a difference between these blowups and Musk's recent behavior. "Pravduh.com," Musk's hypothetical website for crowd-ranking journalism, simply "takes an ongoing fight with the press to a new level," said one former staffer.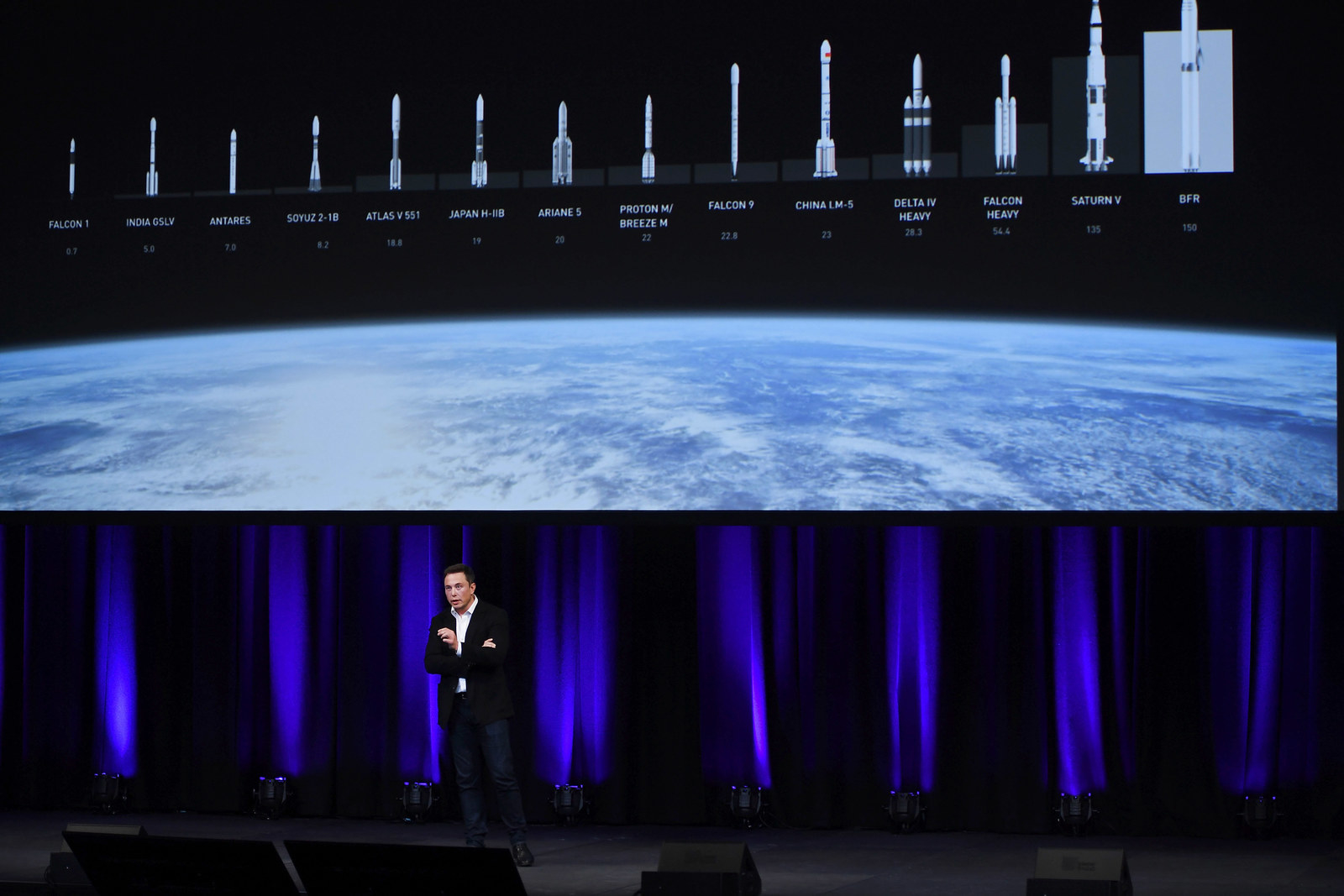 "His Own Chief Communications Officer"
This obsession with the media makes working in communications under Musk, whether at Tesla or SpaceX, an unpredictable and grueling gig. Multiple former staffers recalled being kept up late or woken up in the middle of the night because Musk was upset about a headline or an article. Two other former senior employees described Musk as notoriously thin-skinned. "He'll read an obscure critical post by, like, some Belgian blogger at 3 in the morning and he'll wake up people on the comms team and demand this person be crushed," one former employee said. "It's all utterly disproportionate in response."
"You don't sleep very much when you're in communications at Tesla, because you don't know what's going to happen," said another former worker.
While some CEOs expect their communications team to draft emails, write speeches, and proofread tweets, Musk's style is totally off the cuff. People who worked with him described being afraid to contradict or correct him. Said one former employee, "My experience was is that he is his own chief communications officer." Asked about Musk's relationship with his communications team, a second person who worked closely with Musk said, "What comms team? I think the comms team is just Elon."
Another former employee recalled one of Musk's late-night Twitter excursions in January 2012 when, unbeknownst to anyone at the company, he hinted at a separation from then-partner Talulah Riley. Hannah Elliott, then a reporter for Forbes magazine, saw the tweet the next morning and messaged Musk, leading the Tesla CEO to call her and divulge more about his personal life without notifying his communications staff. After finding out later that day, Tesla's PR team went into damage control mode, leading Musk to call Elliott back and ask that she not use some of the more personal details that he discussed during their conversation.
More recently, Musk has clashed with his PR staff over Tesla's communication around its cars' driver-assistance feature, Autopilot. In May 2016, following coverage around the death of a driver in Florida whose vehicle was on Autopilot, Musk urged his team to fix the narrative with outlets honing in on the fact that that it was one of the first known automobile deaths of its kind. While he wanted his company's response to focus on statistics — noting the seeming lower rate of fatalities on Autopilot — those internally urged Musk to be more compassionate to customers, particularly the victim.
Ultimately, Musk won out. In a blog post titled "A Tragic Loss" on June 30, the company detailed how the first known fatality on Autopilot took 130 million miles compared to an average 94 million per US driving fatality, before noting in the last paragraph that "the customer who died in this crash had a loving family and we are beyond saddened by their loss." Musk also began defensively tweeting about Autopilot that July, focusing on the numbers and sharing examples of how Autopilot may have saved a life, while a second company blog post, cutely titled "Misfortune," attempted to shoot holes in a story by Fortune magazine. "It felt like a cover-our- ass moment, rather than a moment to show we care about our customers," said one former employee.
"Elon is an engineer and that's how he views the world," that person continued. "But sometimes he lacks that compassion and empathy."
Three people familiar with Musk's communications team independently compared the pressure and publicity, and chaos of the job to working in President Donald Trump's White House.
The lack of control and continual need to put out PR fires wore on professionals, even those who personally liked Musk and believed in the missions of Tesla and SpaceX. Tesla is known for a high rate of turnover, and some communications staffers only last a few months. Some have done multiple stints, though have left or were fired after clashing with the chief executive. Three people familiar with Musk's communications team independently compared the pressure and publicity, and chaos of the job to working in President Donald Trump's White House.
Despite the outbursts and late-night tweets, there's a sense, even among some employees who've departed the company, that Musk and his companies are engaged in a noble effort to push the boundaries of science and technology. One former employee likened him to "a martyr" for the cause of "leaving the world a better place." In many cases, former employees suggest that they've overlooked and excused erratic behavior, dismissing it as a side effect of the stress of the enormous tasks at hand.
"Inaccuracies eat at him obsessively," a former employee said, noting that when he berated reporters, government officials, and analysts, it's because "he's frustrated by those who waste his time with things they should know." Even employee firings and Musk's penchant for distancing himself from employees are rationalized. "I would never say he has this controlling desire to do all the things, a former employee said. "He frankly just loses confidence that others can do it. And hey, who is to blame him? He's the smartest guy in the room."
"People are both proud to be there and also well aware that this is a CEO who is extraordinarily difficult to work with," said a person who worked for Musk. "Very few work for Elon and imagine they'll work there long-term."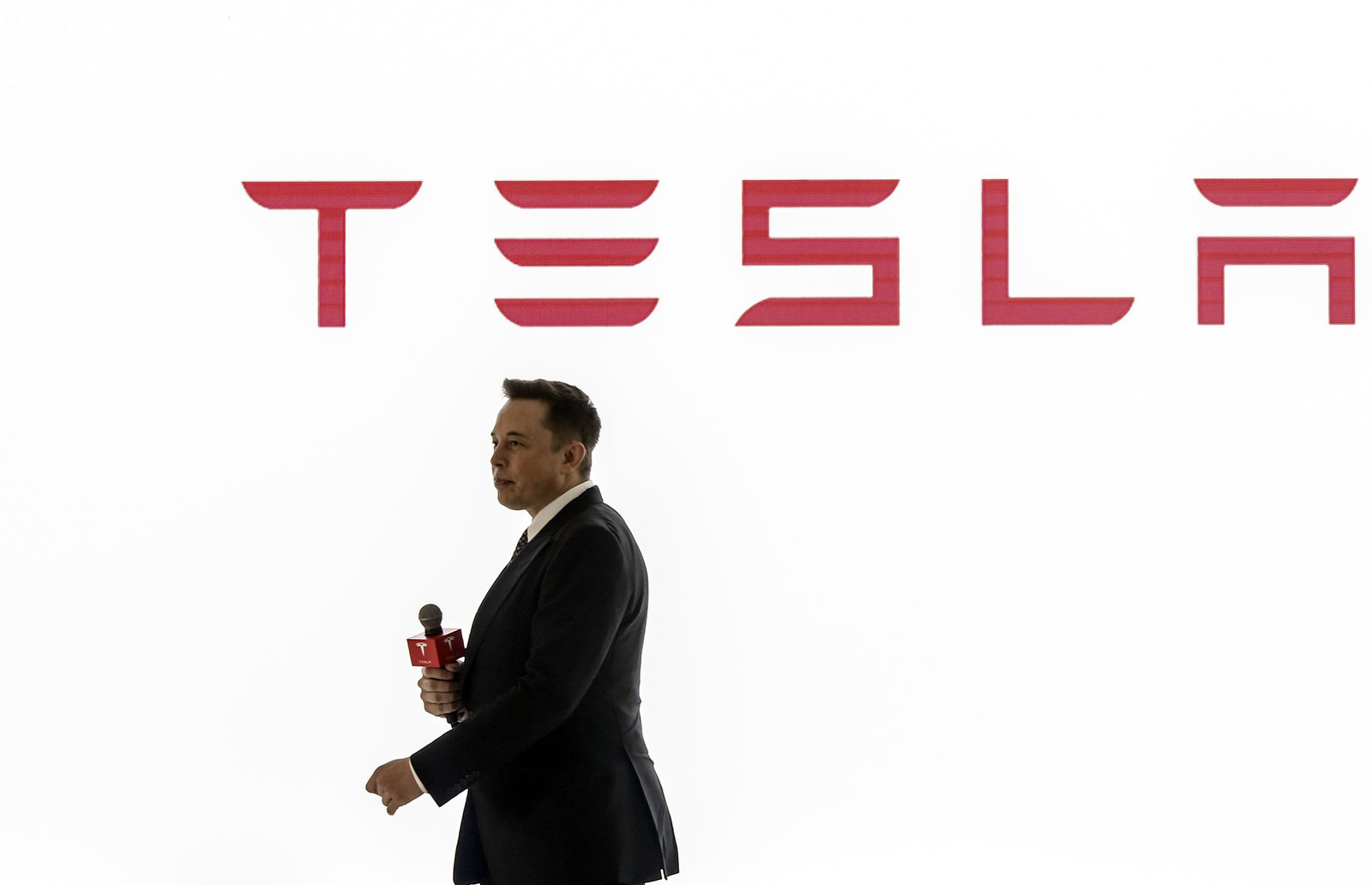 Separating Elon From Tesla
Musk no longer has to worry that press coverage will focus on other employees; after years in the spotlight, he is now inseparable from any story about his companies — good or bad. So strong is his tie to the brand that new employees at Tesla's automotive factories and sales division play quiz games during orientation where they can earn prizes for knowing personal facts about the CEO, like where he went to school.
Yet this asset is poised to become a liability for Musk, especially as his companies mature and pressure rises. Some who've worked with him see his recent online behavior as a defensive attempt to rally his fans around him at a moment of increased scrutiny. "His focus is increasingly on the group that's bought into his vision already," a former senior employee said. "It's just like how Trump throws red meat to the base at his rallies. If you go on Reddit every time Elon reams out a journalist, they love it and they cheer him on."
Another former employee said that there have been internal pushes to shift Tesla's messaging to make it more about the brand than its billionaire founder, something that even Musk initially seemed willing to try following a string of escalating encounters around car battery fires and Tesla's battery factory. But implementing that was difficult, they said. Musk rarely lets the communications department highlight other executives at the company in positive media stories about Tesla, while the public has become accustomed to seeing and hearing every announcement about the company from the chief himself.
Instead, Musk appears to be doubling down on himself. Three former senior employees said Musk has a habit of pushing out employees who disagree with him, and that policy has left him critically isolated during a crucial period for Tesla. In the last year, the company has been shorn of its head of global sales, vice president of finance, and head of Autopilot. Doug Field, the engineering executive who was overseeing the production of the Model 3, stepped aside so that Musk could take over. "If you said no, you're out," one person who worked closely with Musk told BuzzFeed News. "He'd find someone who said yes." (A fourth former employee disputed this, but still noted that he'll push hard to get his way.)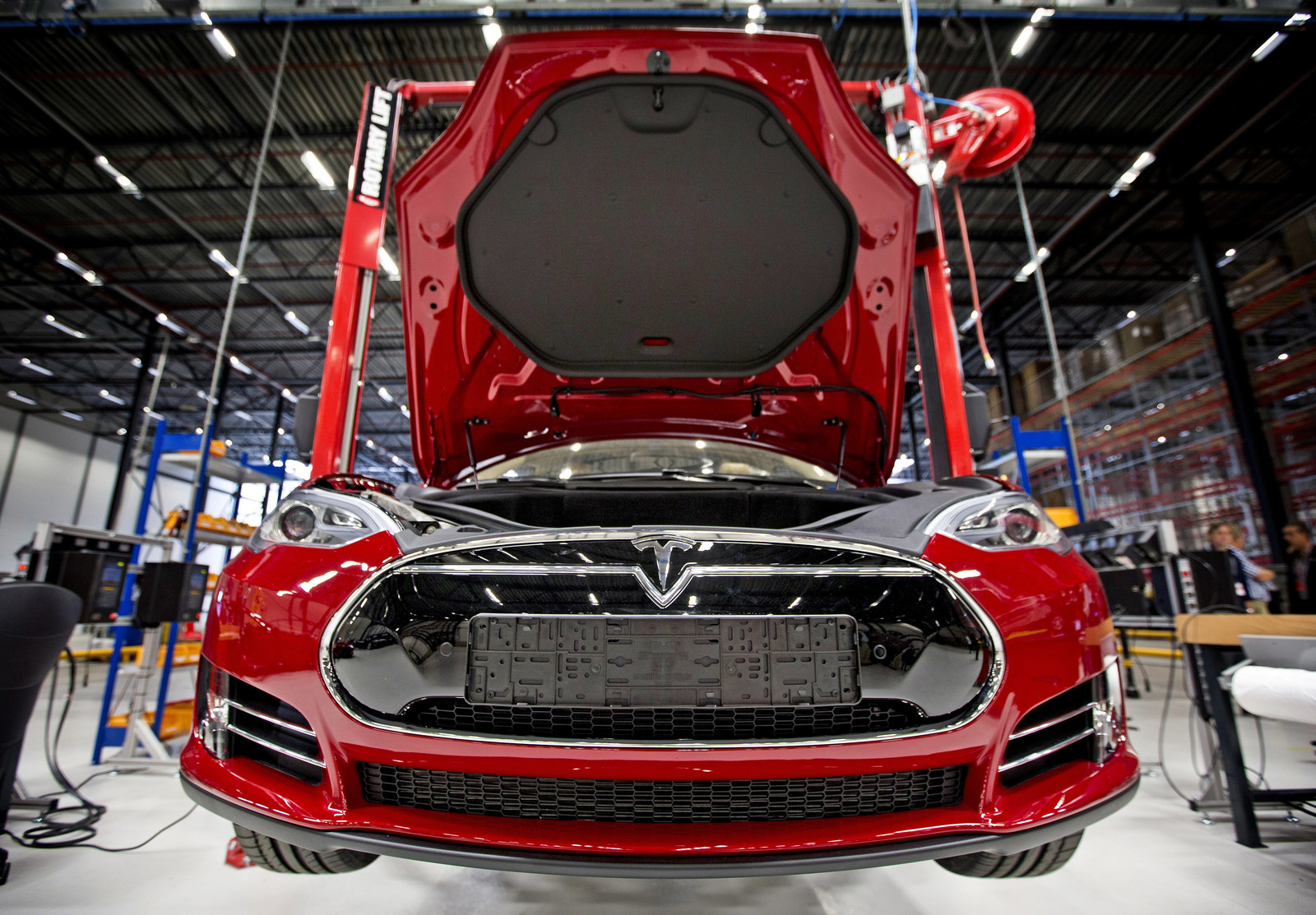 In the weeks since he blew up at analysts on an earnings call, Musk has tempered slightly. During a June 5 shareholder meeting, he said on stage that his CFO, Deepak Ahuja, and general counsel, Todd Maron, told him, "You have to watch what words you use in these situations," and implied that he's trying to change his ways.
Even former staffers who spoke admirably about Musk suggested that — despite running three companies and ambitions to save the planet and explore others — his greatest shortcoming as a leader is his inability to withstand criticism. "He's brilliant but his greatest weakness is that defensiveness and an obsessive need to correct the record, rather than just bite the bullet."
"Consider Tim Cook or Zuckerberg," another former employee said. "There are hundreds of websites and stories dedicated to making fun of or criticizing them. They hardly lose sleep over it. But Elon's different."
And it is precisely that weakness, according to some who've worked with him, that is now showing. "He's getting in his own way more now," the former employee noted.
Today, the drawbacks of linking a corporate brand so inextricably to an executive are being thrown into sharp relief. During a crisis, for example, there's no one else from the executive bench who's expected to step up and take the blame, said a former staffer. "With layoffs and profitability being bad, people will focus more and more on his personality," this person said. "That's the issue of being CEO-centric."
This former senior employee expressed frustration watching Musk from afar. "He's picking nonsense fights with reporters who should be natural allies — who're actually excited about what he's doing," they told BuzzFeed News. "He's alienating those who could be out advocating for him and the coverage about Elon has fully become about the coverage and not what he's building."
Other employees felt the same way about the double-edged sword that is having Elon Musk for a boss. "It's the reason it's great, and it's also a risk," said one. "It's the same with any company that's so strongly identified with any one individual. If you talk to any risk management expert, they'll tell you that's a risk. But that's the way the company's run, so that's the way it is: Elon is the company, and the company is Elon." ●