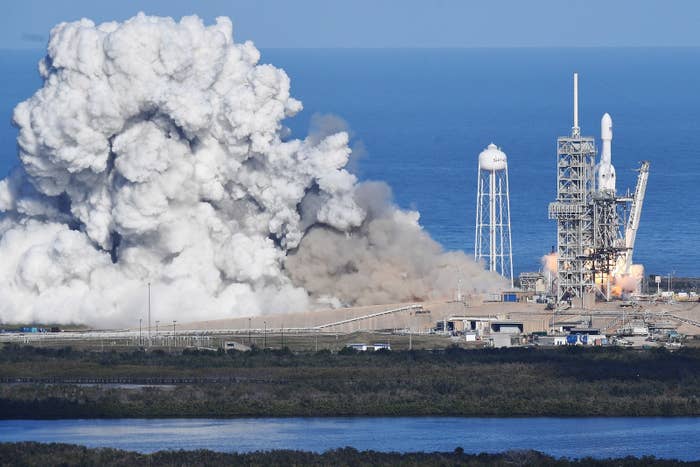 Elon Musk seems to have joined the #DeleteFacebook movement.
After jokingly tweeting "what's Facebook?" at the cofounder of WhatsApp — which was acquired by Facebook in 2014 — Musk appears to have deleted the Facebook pages for two of his companies, Tesla and SpaceX.
Both pages now return an error message, which says "Sorry, this content isn't available right now."
When asked about the messages, a Tesla spokesperson referred BuzzFeed News to Musk's earlier tweets.
Musk, who at first said he wasn't aware the companies had Facebook pages, was egged on by Twitter users (including, full disclosure, one BuzzFeed News employee). For now, though, Musk is still on Instagram, which is owned by Facebook.
Last week, whistleblower Christopher Wylie revealed to the Observer and the New York Times that British company Cambridge Analytica had come into possession of 50 million users' Facebook data, a misuse the company was aware of but which critics say it didn't do enough to stop.
Angry users, feeling their privacy was violated and no longer willing to trust the social media giant, said they started deleting their accounts.
WhatsApp cofounder Brian Acton expressed support for the movement earlier this week in a tweet. According to Forbes, Acton personally made around $3 billion from the 2014 sale to Facebook.
Musk, with 20.5 million Twitter followers, is something of a cult figure with a vast and loyal following online. His decision to delete these Facebook accounts could inspire his fans to follow in his shoes. If it does, that could be a big problem for Facebook, which needs to hang on to its users to survive this latest scandal.
Tesla didn't immediately respond to a request for comment on Musk's decision.