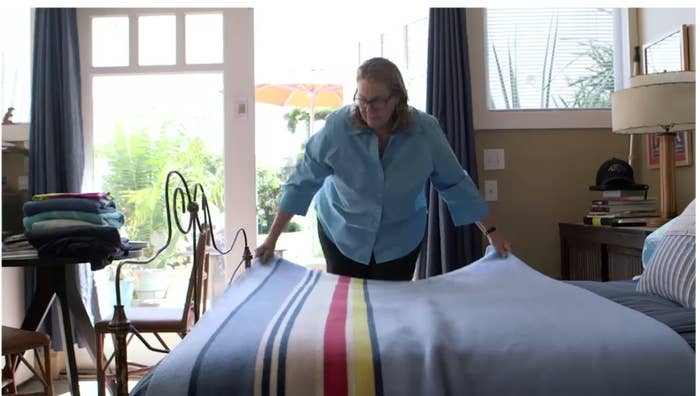 Last week, BuzzFeed News reported that Airbnb launched an opposition campaign against a proposed ballot measure that the company maintains would ban short term renting in San Francisco. "It's about to go down," wrote The Next Web. "It's on," wrote Techcrunch.
And on it is.
Today, the San Francisco board of supervisors passed new legislation for the regulation of short-term renting in San Francisco. That legislation, authored by Supervisor Mark Farrell on behalf of Mayor Ed Lee, originally called for capping short-term rentals at 120 days per year. That cap was later removed in an amendment to the proposal, but the new legislation does formalize the city's brand-new Office of Short Term Rental Administration, and will allow city residents living within 100 feet of neighbors they believe to be illegally renting out their homes to bring those individuals to court.
The passage of the weakened bill also guarantees that San Francisco will be privy to mounting theatrics this summer as home-sharing supporters and their opponents go head to head over what would be a much more impactful ballot measure, set to be put before the city's voters in November.
The board of supervisors failed to pass a competing proposal authored by Supervisor David Campos, which sought to aggressively curtail the digital home sharing company, even after Campos' proposed short-term rental cap of 60 days per year was extended to 75 days per year. Campos' proposal would also have required Airbnb to provide the city with booking data.
San Francisco has been wrestling with how to regulate the swiftly growing short-term rental market, to limited effect. Previously passed laws that require short-term rental hosts to register with the city and have different caps for hosted and un-hosted rentals have proven both confusing and hard to enforce.
Because Supervisor Farrell's proposed cap was removed from the bill, today's vote would default to that split cap, which ultimately means, outside of the legal confirmation of the Office of Short Term Rental Administration, not much has changed. And even that body, Supervisor Campos argued, is likely to lack the information and the teeth to have much impact. Given that, residents looking for meaningful home sharing regulation will be focusing their energies on the popular vote this fall.
The ballot measure put forth last week by ShareBetter SF, a coalition of landlords, activists, and neighborhood associations hoping to limit Airbnb's impact on the city, was certified on Monday, according to a representative. That measure, among other things, aims to ban the renting of in-law rental units, make it easier for people who suspect neighbors of illegally renting units to take them to court, and cap vacation rentals at 75 days a year.
The problem with taking the issue to the ballot, argued Supervisor Farrell before a standing-room only crowd at City Hall today, is that laws passed that way are much harder to change. The one thing the entire Board of Supervisors agrees upon, he said, is that regulating brand new "sharing economy" companies is extremely complicated. The impact of these startups on the fabric of the city is only just starting to be understood; putting their fate in the hands of the voters, while romantic, is perhaps not the wisest path forward for creating public policy, given how hard laws passed that way can be to override. "As these companies grow like a weed," Farrell said, "we're going to have to visit these laws time and time again."
In an interview earlier this week, Carl Shepherd of HomeAway — one of the three largest rental home websites in the country and an Airbnb competitor — told BuzzFeed News that the issue of regulating short-term renting has become "politicized" in cities like New York and San Francisco in a way that it has not in other places. Shepherd cited the legislative process that has unfolded in cities like Denver, Austin and Nashville as much more efficient and productive than the hotly contested, ongoing deliberations in the city where Airbnb was founded.
"I think that both San Francisco and New York think they're setting national policy. They really aren't," said Shepherd. "I think what you learn from San Francisco is that, when city leaders refuse to lead, you get the chaos that's resulted."