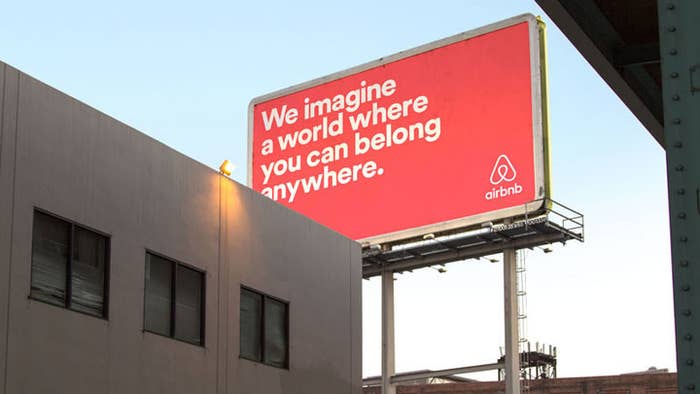 Airbnb just took a hit in New York, where Governor Andrew Cuomo signed into a law a bill the short-term rental startup has been fighting for months.
The bill regulates short-term rentals throughout the state, including fees of up to $7,500 for individual hosts who violate state regulations. One NY state law that could particularly affect Airbnb hosts bans residents from renting out a home for more than 30 days if the home owner isn't present. Thousands of New York users with listings on Airbnb could be subject to fines, Airbnb says. According to the company, it has more than 46,000 hosts in NY state.
New York City is Airbnb's largest market in the United States, but it has also been the site of some of the company's most heated contention. Critics say short-term renting like Airbnb exacerbates the city's ongoing struggle with affordable housing. In a statement, New York state assemblywoman Linda B. Rosenthal said the new law, "will help to keep housing available and affordable for thousands of hardworking New Yorkers and their families."
After the bill passed to Cuomo's desk earlier this month, Airbnb offered a last-minute litany of concessions to try to encourage the governor to veto the bill. Those proposals included changing the platform to prevent hosts from listing multiple properties, a revenue-sharing deal for landlords whose tenants are hosts, and a three-strikes-you're-out policy for hosts who break the rules.
But, for the New York governor's office, it seems that offer wasn't enough.
Airbnb's Head of New York Public Policy, Josh Meltzer, said the company plans to file a lawsuit against the state of New York later today. "A majority of New Yorkers have embraced home sharing," he wrote in a statement, "and we will continue to fight for a smart policy solution that works for the the people, not the powerful."
Some of the policy proposals Airbnb made on Wednesday will take place despite Cuomo signing the New York bill, including the "One Host, One Home" program. However, other offers, including $90 million in taxes, Airbnb says it can't follow through on without cooperation from the state.
Airbnb has previously filed lawsuits against the cities of San Francisco, Santa Monica, and Anaheim, all of which are in California.