Airbnb Built An Apple Watch App
Starting today, hosts can respond to booking requests right from their wrists.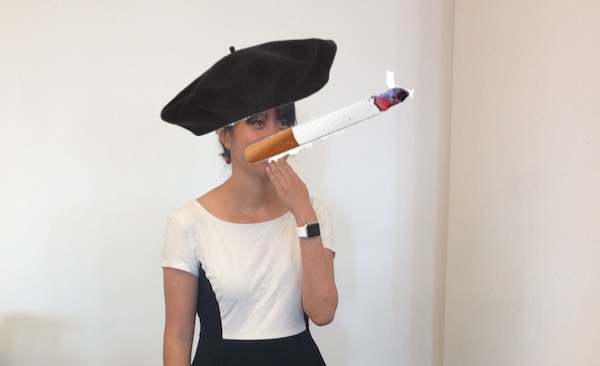 Imagine you are un Parisien.
Imagine it is une belle nuit.
Imagine you have strolled out of your pied-à-terre for une petite promenade.
Imagine you are in the local café enjoying a glass of vin rouge and a cigarette. Perhaps you are or having a conversation with some amis.
Imagine, now, that your Apple Watch ever-so-lightly taps your wrist as the warm Parisian breeze wafts across your table. (Imagine also that you own an Apple Watch.) Imagine that your pied-à-terre has a spare couch in the living room, or maybe even a spare room where you have strategically placed a cot or two. Imagine that you, on occasion, or even frequently, rent out these spaces on Airbnb to make some extra money, maybe because you are in graduate school and need the cash, or because your unemployment checks stopped coming, or because your wife left you destitute. Or imagine that you enjoy the bonhomie and bon temps engendered by having strangers in your home.
Imagine that you are about to light a second cigarette, and a message appears on your Apple Watch informing you that a nice couple from Denmark or a lone backpacker from Sydney would like to stay on your couch tonight. With a simple swipe, you can see how long they plan to stay, what their rating is, and what they've asked about your place. Imagine that you accept, and now imagine that it takes just a tap of your finger.
Imagine that you take a drag of your cigarette or a sip of your vin and look broodingly out onto l'avenue. Imagine what you will do with the extra euros you have just made. Imagine that you will meet a traveller, and maybe even make a new friend. Imagine that you stamp out your cigarette, toss a few bills onto the table, and walk out into the night.
As you do, imagine that you look down at your wrist, press a button and say softly, Bienvenue à Paris!