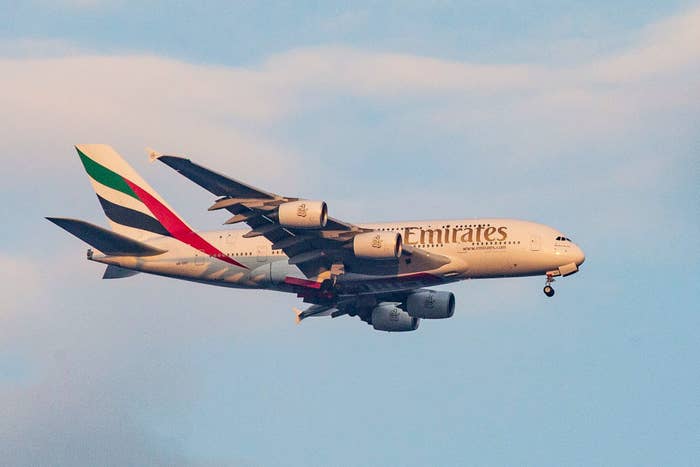 Remember last week when it seemed like we were living in a real-life version of Contagion starring Vanilla Ice? If none of that rings a bell, here's what happened:
An Emirates airplane from Dubai that was carrying 549 people — including rapper Vanilla Ice —  was quarantined at New York's JFK airport after 100 passengers reported feeling sick with coughing, fevers, and vomiting.
The next day, two American Airlines flights from Paris and Munich were quarantined in Philadelphia after 12 passengers reported feeling sick with similar symptoms.
The planes were met by local authorities and officials from the CDC. Meanwhile, fears of a plane-related outbreak took off on social media. People compared the news to the 2011 movie Contagion, in which Gwyneth Paltrow starts a pandemic because she flies back to the US after contracting a fictional virus called "MEV-1" in Hong Kong.
Fortunately, there was no deadly disease outbreak from the planes. But the word "quarantine" and dramatic response from health officials had people concerned. So here's what actually caused people to feel sick, why the quarantines happened, and what travelers need to know.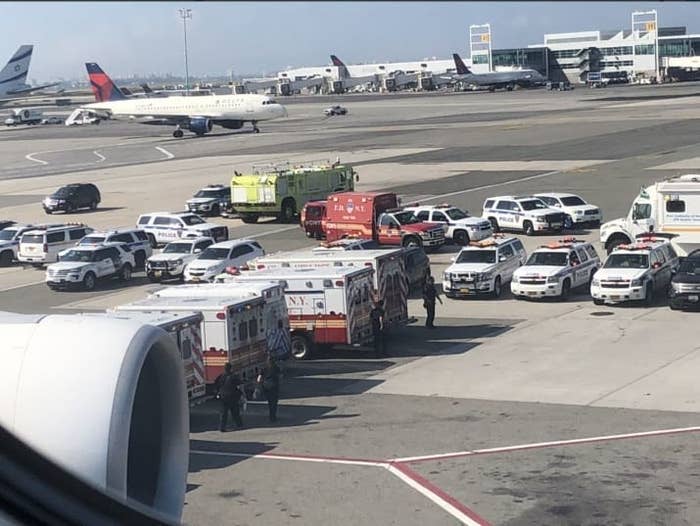 On the flight from Dubai, only 19 people were actually sick out of the 100 who initially reported symptoms, and 11 felt sick enough that they agreed to go to the hospital to be checked out.
"For the individuals taken to the hospital, preliminary tests indicate that some patients tested positive for influenza and/or other common respiratory viruses," a spokesperson for the CDC told BuzzFeed News. It appears that the sick passengers on the two flights into Philadelphia had colds and flulike illnesses.
These passengers were probably sick before they even got to the airport. The incubation period for influenza is two to four days, and the longest quarantined flight was 14 hours. So it's highly unlikely that any of the sick people caught it on the plane.
The unique thing about the flights was that multiple passengers were sick with the same respiratory symptoms at the same time. Here's why this happened, according to an expert.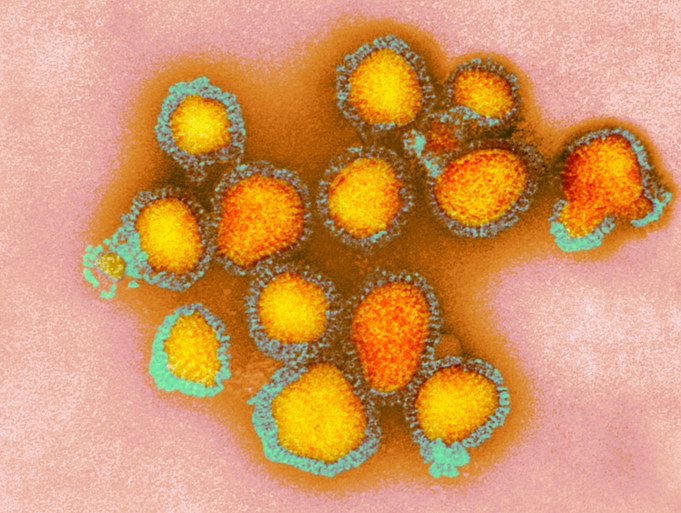 The quarantined flights were carrying passengers who had participated in the Hajj, said Dr. Amesh Adalja, a senior scholar at Johns Hopkins Center for Health Security. The Hajj is an annual Islamic religious pilgrimage to the city of Mecca in Saudi Arabia, which took place in late August this year.
Millions of people traveled from different countries to attend, crowding into the same places over several days. "Any kind of mass gathering like the Hajj is a place where people can exchange viruses and diseases will spread ... in this case it was influenza," Adalja told BuzzFeed News.
The flu spreads through respiratory droplets produced during sneezing or coughing, or by direct contact with a contaminated surface. In the US, flu season lasts from October to April but in the Southern Hemisphere, flu activity peaks between July and September. So it's normal to see clusters of flu cases around the world at this time of year, Adalja said.
So why was there such an aggressive response from officials if passengers were sick with run-of-the-mill viruses?
"The plane had multiple people sick with the same respiratory symptoms ... and when you're looking at travelers from the Middle East after the Hajj, you're looking for MERS," Adalja said. MERS, or Middle East respiratory syndrome, is a viral disease that can cause flulike symptoms and progress into severe or potentially life-threatening pneumonia. There is no vaccine or antiviral drug for MERS.
"MERS has a high morbidity and mortality, and it has caused explosive outbreaks in the past, for example in South Korea, tied to a sick traveler. ... So the aggressive response was appropriate," Adalja said. The planes were met by police, EMS, Customs and Border Protection, and CDC officers. Passengers were held until everyone onboard had been evaluated.
"The quicker you can identify patients, especially before they leave the airport, the easier it is to contain [an outbreak]," Adalja said. In the end, none of the sick passengers tested positive for MERS-CoV, the virus that causes MERS. But Adalja calls the quarantines a "good exercise in pandemic preparedness."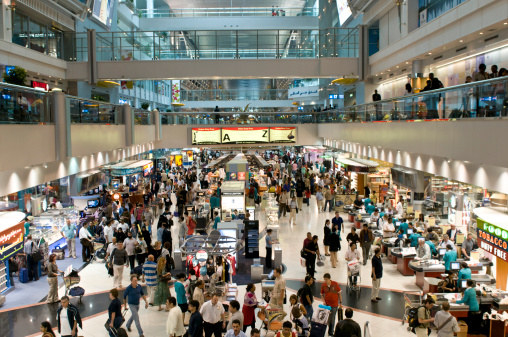 So if you're flying any time soon, you don't need to be concerned about anything but your typical infectious diseases like the flu or common cold. And there are germs everywhere, so it makes sense that an airport — which has a massive number of people passing through it each day — is full of bacteria and viruses.
In a recent study published in the journal BMC Infectious Diseases, researchers swabbed a variety of surfaces in Finland's Helsinki airport during the 2015–2016 flu season. The results suggested that the plastic bins that travelers use for personal belongings as they go through security had more respiratory viruses than the toilets.
There are a few steps you can take to protect yourself and fellow travelers from these common pathogens. Proper hand hygiene is very important, said Adalja, whether that means washing your hands with soap and water or using hand sanitizer if you're on the go.
If you're sick, you should avoid close contact with others and cough or sneeze into your elbow — if it's the flu, the CDC recommends avoiding travel for at least 24 hours after a fever is gone. The best way to protect yourself against the flu is by getting the seasonal flu vaccine.