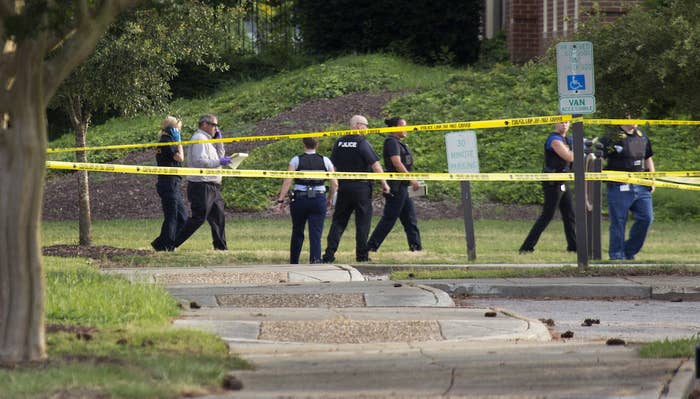 Eleven of the 12 people killed by a colleague inside a large government complex in Virginia Beach late Friday afternoon were city employees, officials said.
"I have worked with most of them for many years," Virginia Beach City Manager Dave Hansen told reporters Saturday. "They leave a void that we will never be able to fill."
Those killed were named Saturday as Laquita C. Brown, Tara Welch Gallagher, Mary Louise Gayle, Alexander Mikhail Gusev, Katherine A. Nixon, Richard H. Nettleton, Christopher Kelly Rapp, Ryan Keith Cox, Joshua O. Hardy, Michelle "Missy" Langer, Robert "Bobby" Williams, and Herbert "Bert" Snelling.
Six of the victims were from the city's Public Utilities Department where they worked as engineers, technicians, account clerks, administrative assistants, and as project coordinators. Five more victims were from the the Public Works Department, where they worked as engineers or as right-of-way agents, land experts who determine property rights. The longest-serving employee killed in the shooting had served the Virginia Beach community for 41 years; the shortest had worked for just 11 months.
The 12th victim, Snelling, was a local contractor who had come to the building to try to obtain a permit.
"We are going to wrap our arms around those that serve with us here in Virginia Beach," Hansen said, "and we are going to make sure that their families, their loved ones are taken care of and are supported and that we guide them through the days and weeks ahead."
Tributes to the victims began spreading across Facebook, with friends, former high school classmates, and family members expressing their grief and shock at losing innocent, loving people.
Laquita Brown was "one of those people who just lit up a room," friend Sinda Price wrote on Facebook.
"Every room... And now that light is gone, and my heart can't stop hurting," she said.
Mary Louise Gayle, known as Mary Lou Gayle Crustinger, was a tailgate buddy and had a kind, generous, soul," her friend Sharon Roberson Boudreau said. She was joyful and "she was a good person. She loved her family and she loved life," Kenneth Ashby wrote.
Last year, she traveled to California and put her feet in the Pacific Ocean for the first time. It was on her bucket list, she wrote beneath a picture of herself running fully clothed into the water.
"The pictures she sent back weren't of a mature woman walking on the beach but of a middle aged kid dancing in the surf," Ashby said. "Mary Lou will be missed by all who knew her."
Brent Werlein has worked in the department for about six years and said "the little bureau was like a family" and called his coworkers "dedicated," "compassionate" people who always "strived to do the right thing."

The 34-year-old worked closely with many of the victims, like Richard Nettleton, who was a revered engineer who worked for Virginia Beach for about 28 years, serving as the design and construction manager for the city's Public Utilities Department since 1999.
"He had a lot of institutional knowledge and was always approachable," Werlein said.
Nettleton had a Master of Science in civil engineering construction engineering and management and had earned the title of professional engineer, the profession's highest standard of achievement. He helped expand the city's bike paths and trails, update design standards, and was a member of a business council geared toward spearheading economic development.
Robert "Bobby" Williams had worked for the city the longest, serving as a special projects coordinator for 41 years. He had planned to retire this year to spend more time with his family, Werlein said.
Michelle "Missy" Langer was from Ohio and graduated from Beaver Local High School, according to her LinkedIn Page. She worked as an administrative assistant for the Public Utilities Department and the city's police department for almost 12 years.
"She was a huge Steelers fan," said Jessica Edwards, who worked as a public utilities engineering technician for three years. "She owned a modest condo and seemed happy with the simple things in life. She had many friends."

On Facebook, Tabetha Langer shared her heartbreak that her family, too, has now been forever changed by a mass shooting. "Every time you see these events on the news you think, 'That would never happen to my family.' Unfortunately, this tragedy did effect the Langer family," she wrote. "Please keep all of Missy's friends and family in your prayers. This is such a sad time and I pray for god to help heal our broken hearts. RIP Aunt Missy, we love you and will miss you greatly."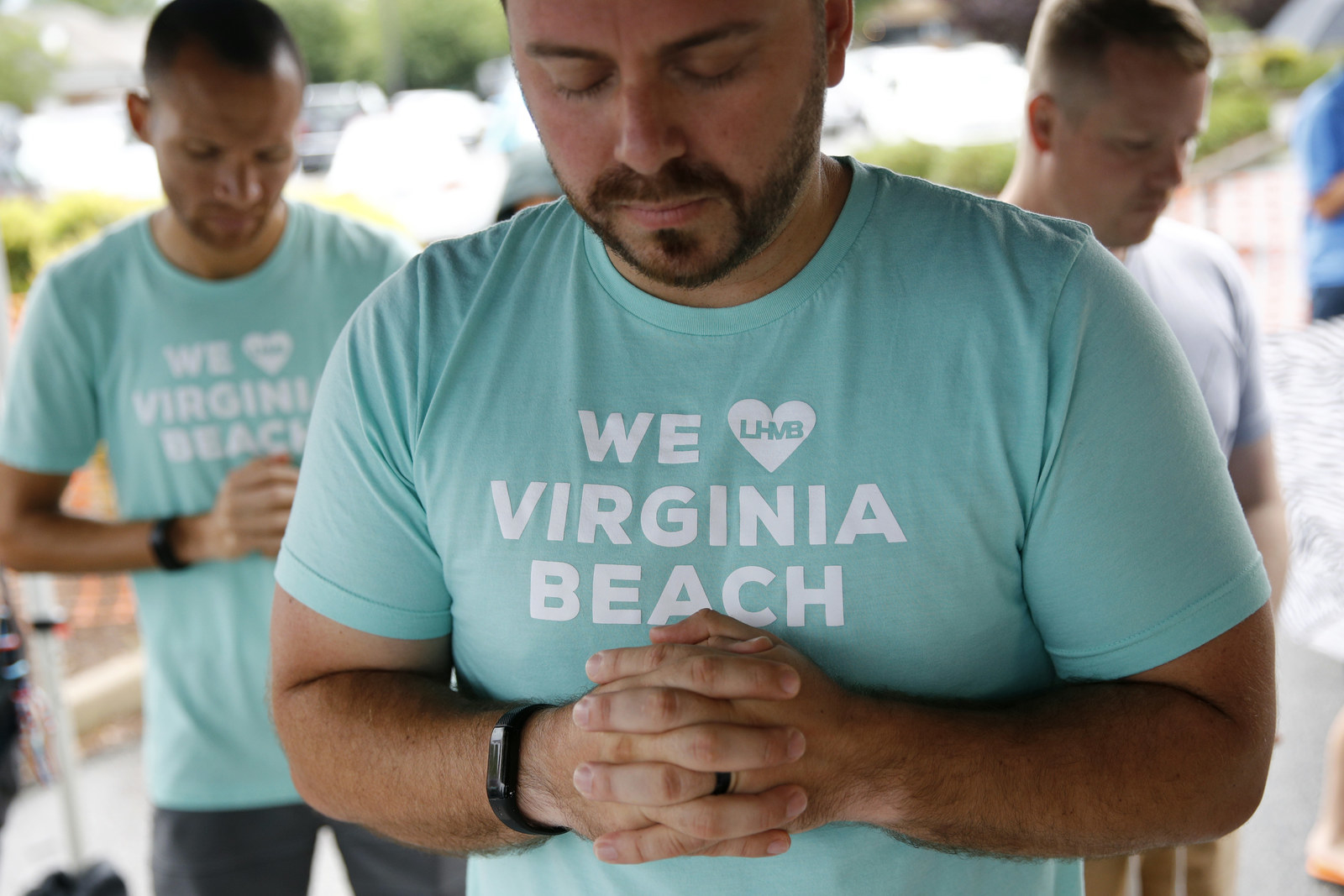 Joshua O. Hardy was an engineering technician who had been with the department for four years and "was always fun to be around," Werlein said. He listed pranks and jokes the office used to play on Hardy, like putting his computer keyboard in Jell-O, convincing him that Illuminati symbols were hidden in his desk, and the one time that Hardy led an office initiative to cover all of Werlein's things in wrapping paper.
"He was always fun to be around," he said. "We would prank each other just like brothers."

When she was not working for the city, Katherine Nixon was taking care of her three daughters, according to Werlein, who said "Kate" was not only a, "smart, loving" wife and mom, but an inspiring supervisor and leader who was tough and "pushed you as you needed it, but was also compassionate."
"A sister and a supervisor," he said. "We could share crazy things that our kids would do and say, and tease each other about the goofiness of the tantrums kids can throw."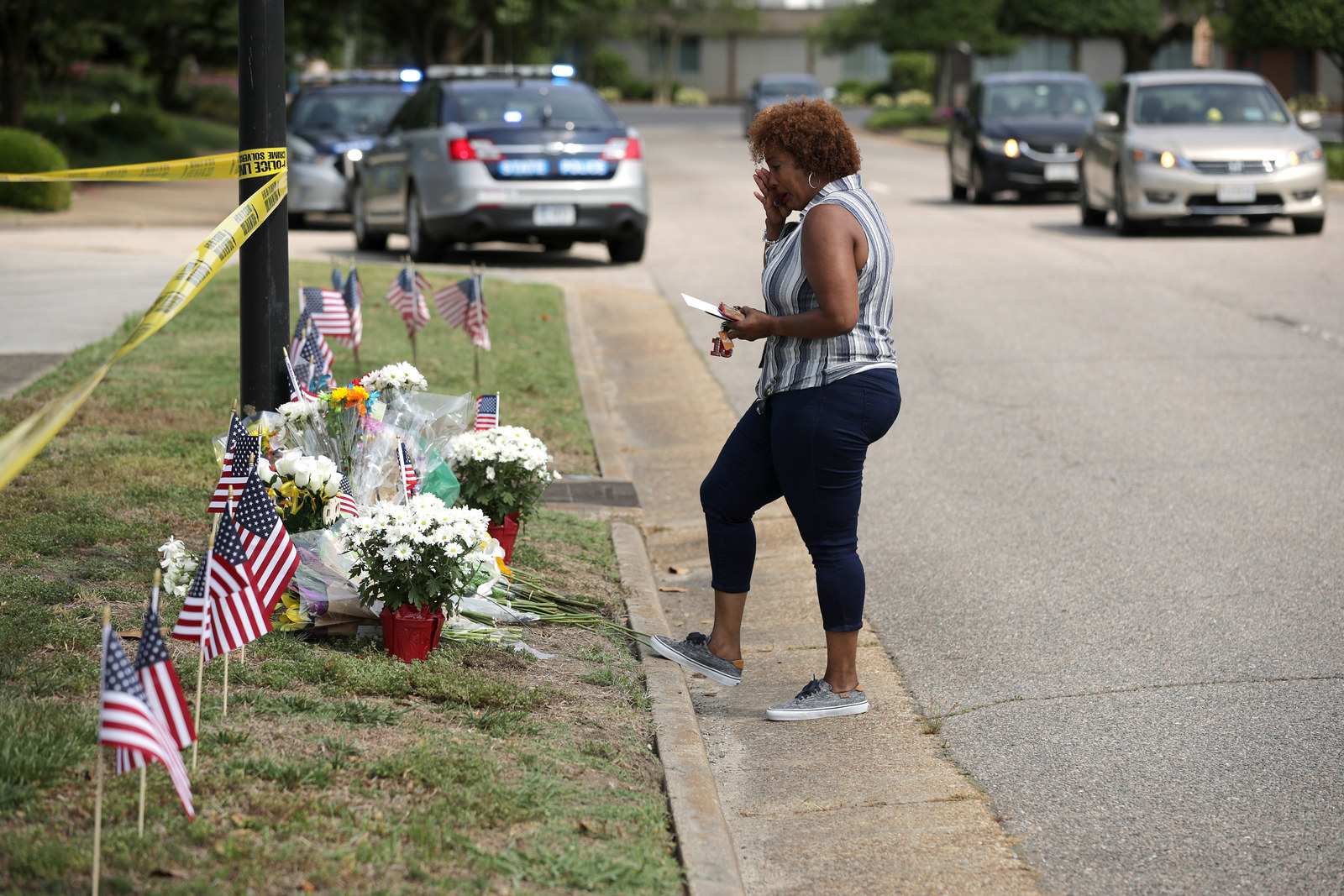 Forensics teams worked through the night to process the crime scenes and remove the bodies of the victims, which were found throughout the three-story building and in one vehicle outside. Some 40 members of the FBI also assisted, Police Chief James Cervera said.

"This is a large-scale crime scene," he said. "It's a horrific crime scene, and please understand, it takes a physical, emotional, and psychological toll on everyone who spent the night inside that particular building."
At least four people were seriously injured and were being treated in hospitals. Three patients were being treated at Sentara Virginia Beach General Hospital, where two were in critical condition and one was fair. One patient at Sentara Norfolk General Hospital was said to be in critical condition.
"We train for this…but when it's actually happening and the scale that's happening, it becomes surreal," said Dr. Janelle Thomas, an emergency physician at Sentara Virginia Beach General Hospital.

The gunman, 40-year-old DeWayne Craddock, was a public utilities engineer for the city, overseeing utility work and infrastructure projects. He had worked in that department for 15 years and was still employed there on Friday when he used his security pass to enter the building and begin shooting.
The two weapons used in the shooting were both .45-caliber pistols that the gunman had legally purchased, according to Ashan Benedict, special agent In charge with the ATF.
Officials would not speculate on any motive, nor whether he had any criminal background or incidents in his HR personnel file.
The shooter graduated from Denbigh High School in Newport News in 1996, according to a clip from the Daily Press.
A Virginia National Guard spokesperson confirmed to BuzzFeed News that he enlisted that same year and was assigned to a battalion based in Norfolk as a cannon crew member. He was never deployed overseas and was discharged in 2002 having reached the rank of specialist.
According to a 2008 article from the Virginia Engineer, he graduated from Old Dominion University with a degree in civil engineering. In 2015, then a project manager for the city, he led a tour of the Virginia Beach Pump Station. A year later, he spoke at a Civic League summer meeting to give an update on a new street pump.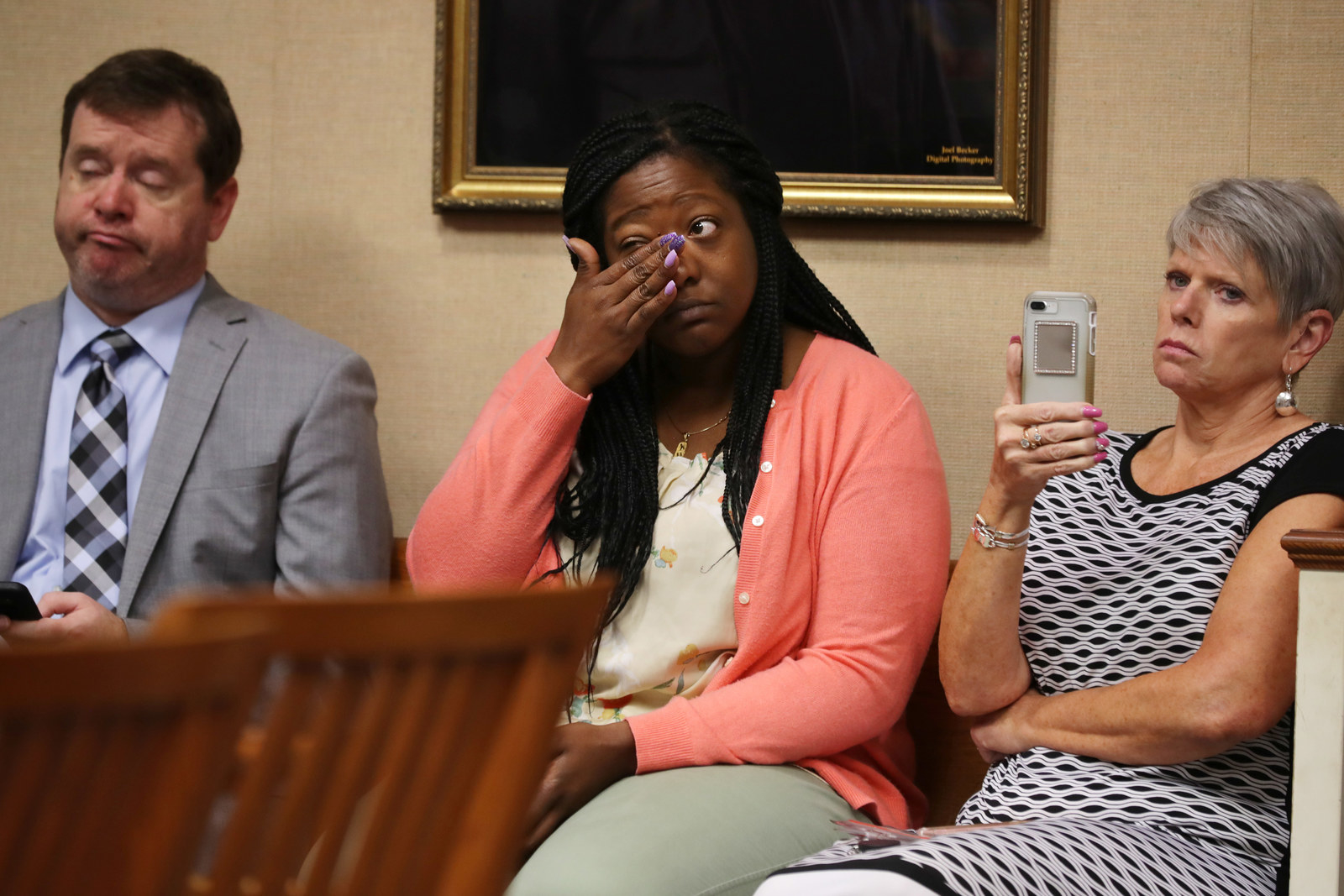 Shortly before 4 p.m. Friday, officials said he showed up armed with a handgun outfitted with a suppressor and multiple extended magazines and began firing indiscriminately at people. Police were on the scene within minutes.
The gunman was eventually killed in what Cervera described as a "long-term gun battle."
"In police work, a long gun battle means multiple, multiple shots are being fired by the suspect," he said. "So this wasn't a one-shot incident."
One police officer was injured in the shootout, but was saved by his bulletproof vest. The police chief said the officers' bravery helped to end the gunman's carnage.
"They did it miraculously," he said, "because you're right, they did save other lives."
CORRECTION
Dr. Janelle Thomas works at Sentara Virginia Beach General Hospital. A previous version of this story misstated her place of employment.
UPDATE
One of the victims was Joshua O. Hardy. Virginia officials gave his middle initial as A., but later corrected themselves.