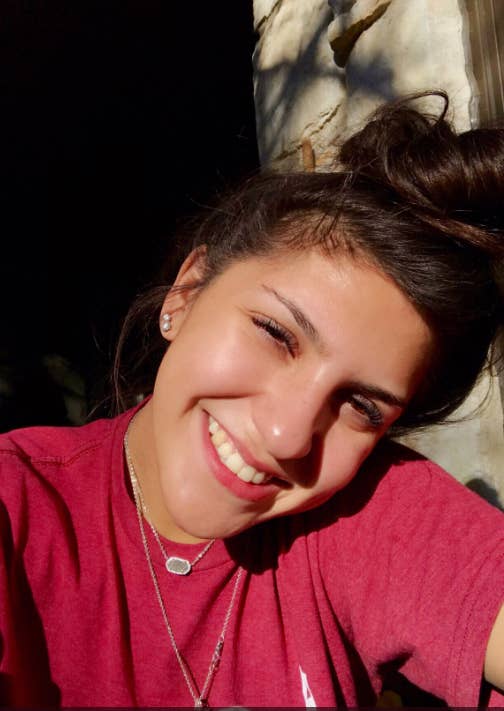 A 16-year-old high school student is facing murder charges after she allegedly stabbed two 18-year-old girls, one of them fatally, during a fight that erupted from a series of threatening exchanges on social media, according to authorities and former students.
Kaitlin Leonor Castilleja died around 2 a.m. Friday from stab wounds after she and one of her former classmates, Vivian Foster, went to the suspect's house in San Antonio and got into a fight in the driveway, according to a police report.
Castilleja and Foster had graduated from Madison High School, and the 16-year-old suspect, who is not being identified because she is a minor, is currently a junior there, North East Independent School District officials confirmed.
According to Castilleja's friends and relatives, she and the junior had been fighting "for a while" and said that it had to do with an ex-boyfriend, Foster's brother.
Marie Fernandez, Castilleja's aunt, told KENS5 she thinks her niece was "lured out there" and that the suspect's claims that her former classmates had threatened to fight her "didn't add up."

Around 1 a.m. Friday, the 16-year-old called police and said the two girls assaulted her in her driveway after she got home from work. In response, she attacked them, superficially injuring Foster, but mortally wounding Castilleja, the police report stated.
The suspect told authorities that the two alleged victims had been messaging her on social media "stating they want to fight her."
Live Oak police reported that Castilleja and Foster had called 911 and said they were stabbed after "jumping" a girl at her house. Castilleja was transferred to San Antonio Military Medical Center, where she was pronounced dead at 1:59 a.m.
Officers found the weapon in the suspect's driveway before arresting her. She has since been charged with murder.
On Monday, a judge ruled that the teen will remain in custody despite arguments from her attorney that she is a victim of online bullying and acted in self-defense.
"I think that it was maybe a rush to judgment in arresting her for this offense," defense attorney Libby Wiedermann told the judge. "There's definitely some self-defense issues."
Wiedermann said people were still threatening her client on social media, and that she should be released to her parents and remain under house arrest "for her own safety."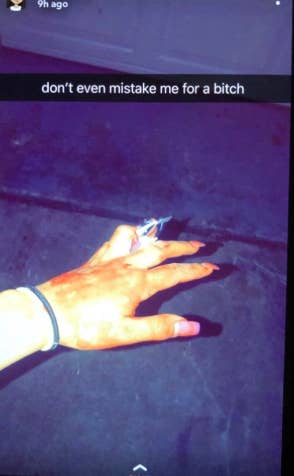 However, the suspect's classmates and friends of Castilleja's say the teen had been talking about stabbing another girl on Snapchat, and that she had snapped a picture of her bloody hand resting on a red-splattered driveway, with the caption "don't even mistake me for a bitch."

"I know the girl had every intention on taking her life," Abby Guerra, who went to Madison High School and knew Castilleja, told BuzzFeed News. "The girl told them to show up to fight, but they didn't know what her real intentions were. We all know it was premeditated."
The 16-year-old, Guerra added, "was always looking for trouble."
Castilleja also tweeted about fighting other girls, threatening to "jump" and "knock" those who came after her friends. She and other teens often shared and retweeted clips of brawls resulting in smashed car windshields, girls walloping one another or pulling each other's hair, and taunting messages.
In a letter, Madison High School's principal refuted reports that physical altercations had become a part of daily life on campus, outlining the administration's efforts to combat bullying and confrontations and assuring parents that they are limited to a "small number of our actual student body of over 3,000 students."
Since Castilleja's death, current and former students have been sharing their shock, outrage, and tributes on Twitter and Instagram.

"Kaitlin was fun and happy at all times and rarely let people see her down," Jenna McCurdy, a friend of Castilleja's who also graduated in 2018, told BuzzFeed News. "Her laugh and her smile was everything. She was so full of life."
Guerra keeps thinking about her last interaction with Castilleja and wishes she could take it back.
Last month, the 19-year-old got into a fight with one of the victim's friends, who then shared the video of the two girls punching each other and rolling in grass and provoking all three girls to lash out at one another on Twitter.
"It was over something really dumb and I regret it," she said. "We say mean, hurting things on social media thinking it's nothing, but here we are in a situation where it really went too far. I'm never doing it again after seeing what could potentially happen to me."
CORRECTION
Libby Wiedermann's name was misspelled in an earlier version of this post.