House Speaker Paul Ryan hosted a group of teenage childhood cancer survivors in Washington, DC, on Thursday and tweeted a photo from the tour.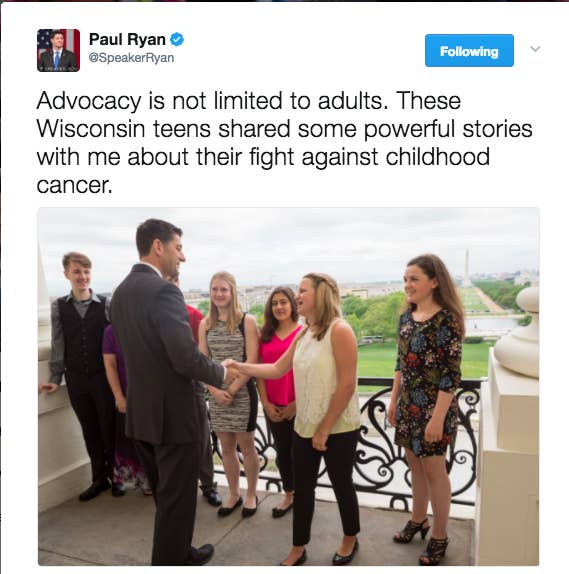 The teens are part of a camp run by Children's Oncology Services, Inc., in Chicago, Illinois.
Joss Whedon, who directed The Avengers and created the TV series Buffy the Vampire Slayer, is also a liberal activist and really not a fan of the Trump administration.
Whedon retweeted Ryan's photo, but mockingly captioned it as if the Republican leader was hosting a "wife hunt" and had just given two contestants the "Not a 10" card.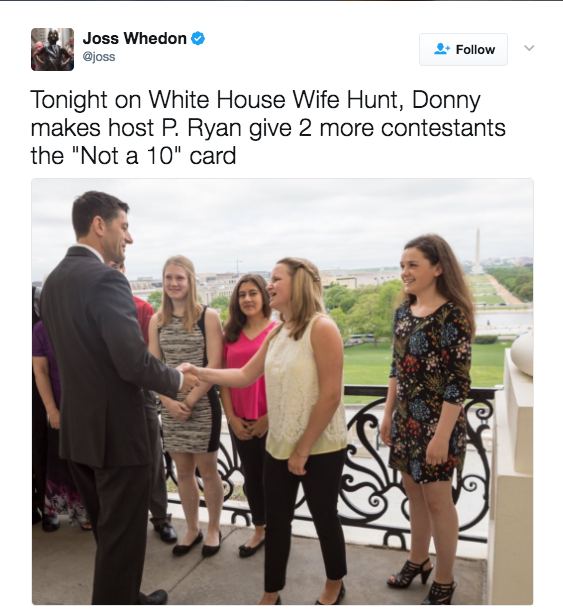 People on Twitter quickly noted that it was a photo of young cancer survivors, calling the joke tasteless and misogynistic.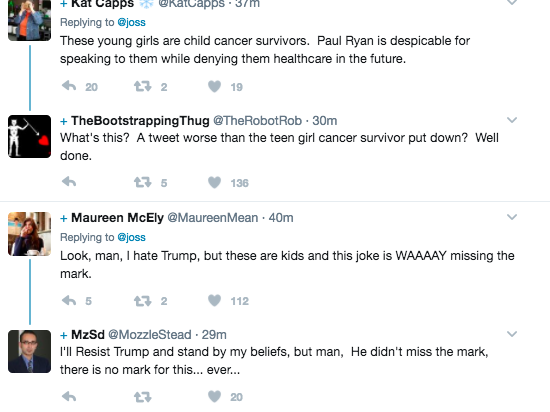 Even his fans blasted the move, questioning why he would negatively comment on young girls' looks when he has strongly espoused equal treatment of and rights for women.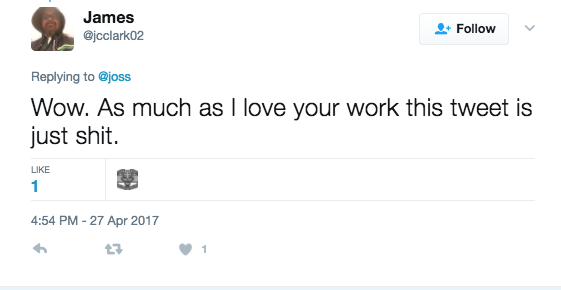 In response, Whedon said he didn't mean to offend anyone besides Ryan and Trump. "I'm sorry. I'll be quiet for a bit."
A spokesperson for Ryan's office did not respond to a BuzzFeed News request for comment.
In sum.