On Tuesday, Snapchat updated its iOS app with a brand spankin' new font.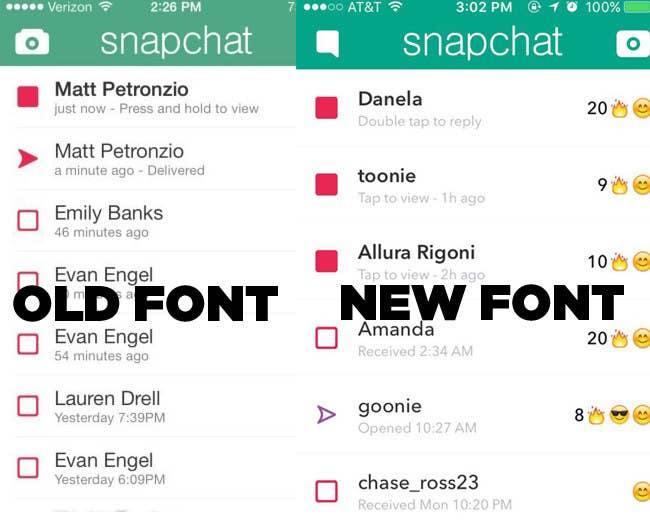 As you can see, the new font is only subtly different from the previous one, but it's different enough that everyone is LOSING THEIR DAMN MINDS.
Some people are having visceral reactions.
And a lot of people seem to think the new font makes your iPhone look like it's running Android.
People are really displeased, you guys.
At least one person actually liked it!
But others aren't mad, they're just disappointed — that's all.
Or maybe just disappointed in...themselves.