On Monday, US President Donald Trump toured a bunch of trucks, boats, and forklifts on the White House lawn.
All of the trucks were Made in America – as this week has been declared "Made in America" week by the president – and he took great glee in checking out the heavy machinery.
The last time Trump took some time from his schedule to look at trucks it exploded the internet — it was just about all anyone could talk about. It really, really, looked like he loved trucks.
So today was obviously a very special day. Here's Trump hopping into a fire truck, before joking and saying, "Where's the fire? I'll put it out." Then he called the truck "beautiful," according to the White House pool report.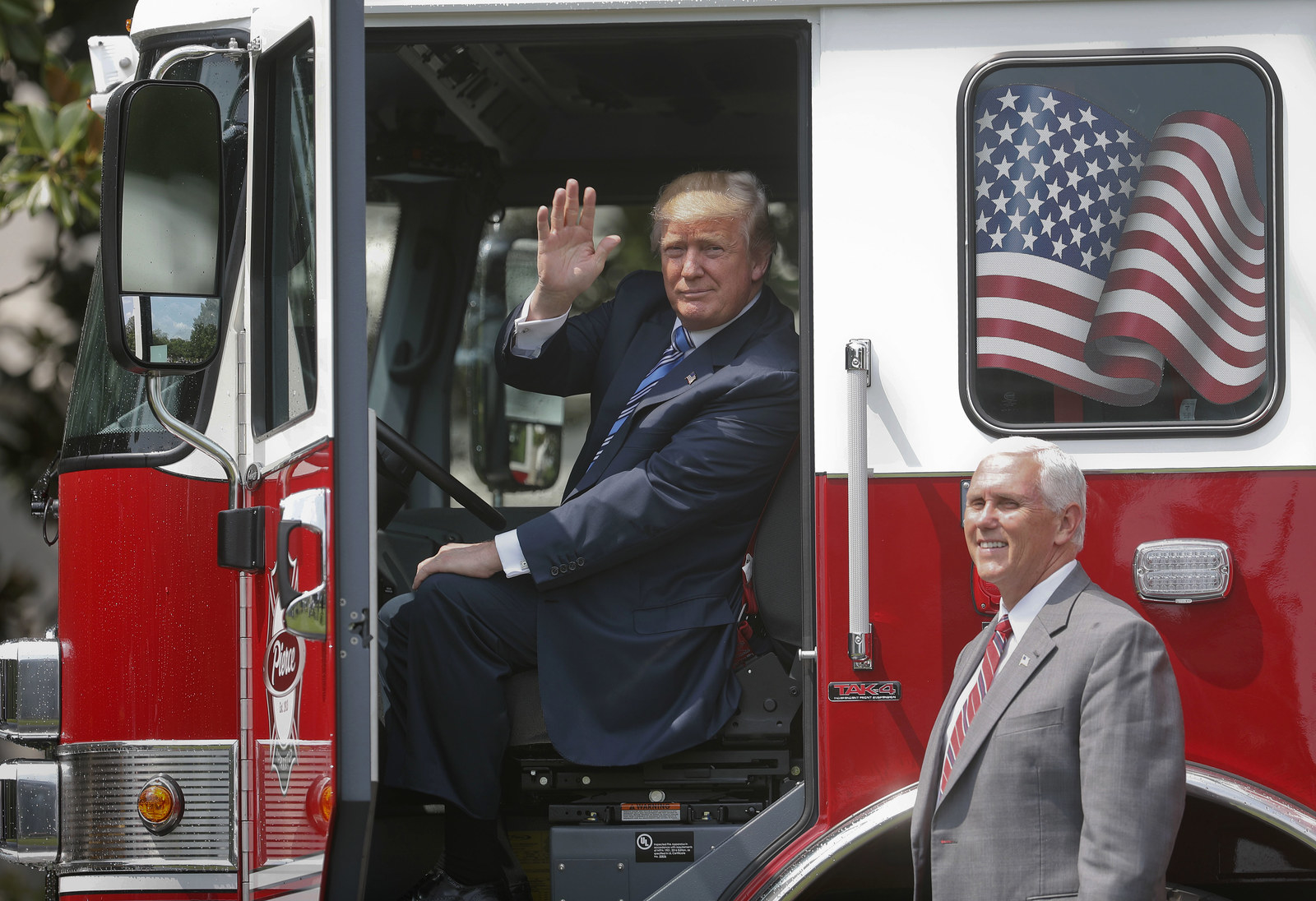 People were, understandably, excited for the president.
Later, at a press conference in the White House, Trump put on a cowboy hat and talked about the need to "level the playing field" for American workers.