This is Nazriq Ahmad, a teacher at the International Islamic University in Malaysia. He's been working there since 2012.
Recently, one of Ahmad's students tweeted photos of him that went viral. The pictures showed him sitting at his desk, pen and paper in hand, with a huge Iron Man superhero mask covering his face.
"My lecturer wears [a] mask to hide his expression so students wouldn't get nervous when he's giving marks," wrote his Thinking Skills student Izyan Farhani.
Speaking to BuzzFeed News, Ahmad said he started wearing the mask after realizing his uncontrollable facial expressions could affect students' self-esteem. "It's really easy to tell if you didn't score or if you did well based on my face alone," he said.
But marking wasn't the only reason Ahmad began wearing the masks – in 2014 he was hospitalized because of a heart condition, and while recovering, he had to wear a device on his chest with cables "all over his body." His parents bought him the Iron Man mask to cheer him up, and that's when he thought about wearing it in class.
Ahmad felt depressed walking into class "with a box bulging out of [his] chest" but said he felt the responsibility to make sure he was always inspiring his students.
"I already had a blue light on my chest [from the medical device for his heart], plus I didn't want my students to see my stressed-out expression," he said. "It cheered me up getting that mask from my parents, so why not bring the positive vibes to class, right? Students used to say my face is very scary."
Since the introduction of the Iron Man mask, Ahmad has established a reputation for fun classes that often involve, well, masks. Here he is dressed as Pyramid Head from the Silent Hill video game.
And here's whatever this is: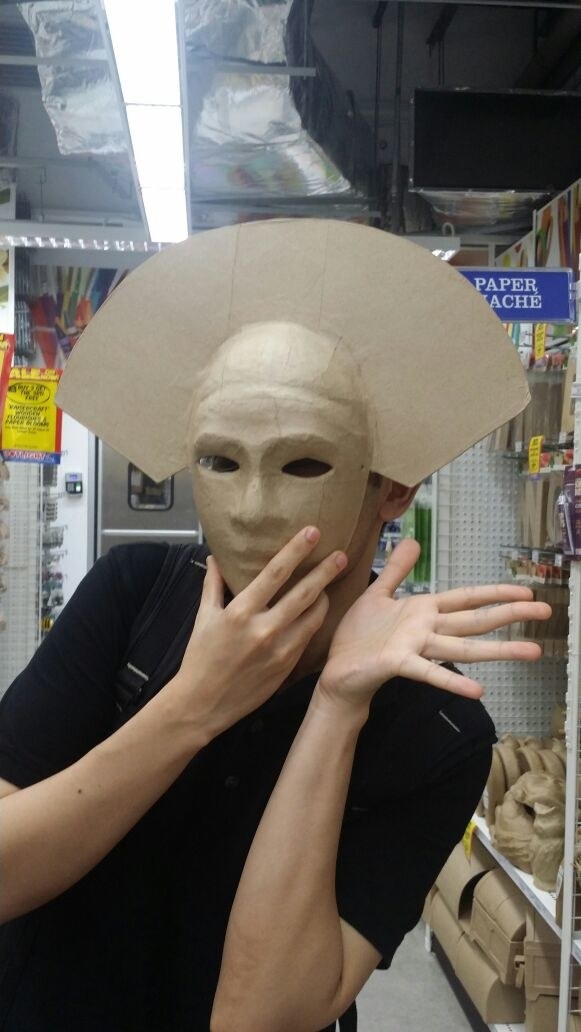 But it's his Iron Man mask that has captured the internet's heart.
People are very touched by Ahmad's reasons for wearing the mask.
"Classes would be boring if it's just simply about talking and giving marks," said Ahmad. "It bored me when I was studying, so I saw no reason to be boring when I took up lecturing."
May we all be lucky enough to have a teacher like Ahmad one day.