People have recently discovered — and become obsessed with — this insane intro to the 1984 British children's show Emu's All Live Pink Windmill Show. In the video, a bunch of extremely eager kids scream out their names in greeting before executing a ~truly~ inspiring dance routine.
The Facebook page Instant Regret seems to have first brought attention to this masterpiece. They uploaded it on Nov. 27 with the caption "When a new person starts at work." It now has millions of views.
One Twitter user then helped it go viral, uploading it with the caption "Being greeted by the Lush staff."
Hugh Harper, an OG "Windmill Kid" tracked down by BuzzFeed News, was NOT impressed by Lush's version. He said it was "riddled with basic inconsistencies."
Still, Twitter users are obsessed with the video and are picking out their people.
Like this "cool mom."
By far, the crowd favorite is Joe — most likely because of his jaw-dropping solo.
His solo ends dramatically, with a masterful fall to the grass.
Green tights have NEVER looked so good.
"He's not just a performer," this person astutely observed, "he's an artist."
And another just said she can "really relate."
"FCKN GOALS."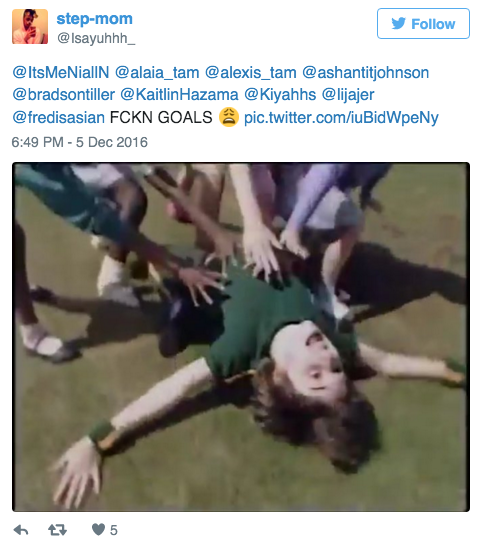 The image of Joe's fall has ~obviously~ become a meme in itself.
And so have many more moments from the ~glorious~ vid...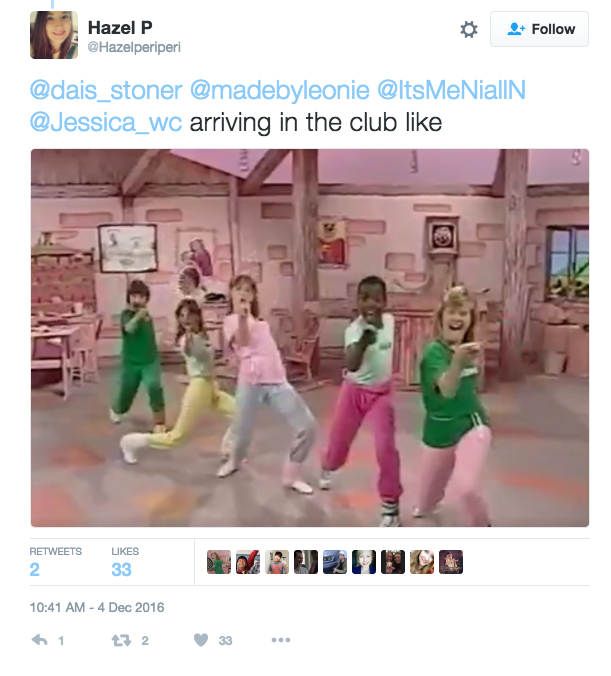 And the whole internet is basically the "kid behind Spencer."