It was about midnight Washington, DC, time when President Donald Trump sent out a tweet, as he is known to do. However, he appeared to fall short of actually completing his sentence.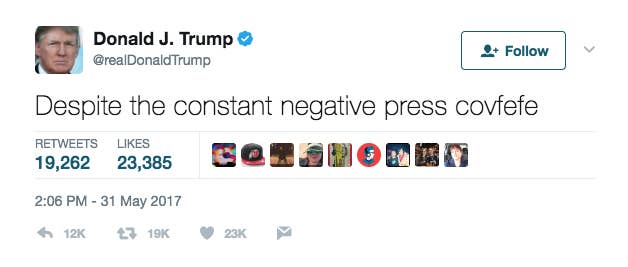 At first, people thought "covfefe" was a mistake that Trump would soon delete and fix.
However, as time went on and Trump didn't delete his tweet, people started to read into it.
It was up for quite some time.
But what, exactly, is "covfefe"?
And what has happened to Donald Trump?
Whatever covfefe means, it led to a *lot* of memes:
Even the dictionary got involved:
And Urban Dictionary moved fast:
As is often the case though, the real story is probably the most boring:
It was live on Twitter dot com for almost six hours.
RIP, covfefe. We hardly knew ye!
BUT WAIT. It didn't finish there. Trump tweeted this, at 6:09 a.m. ET, just under 20 minutes after the original covfefe tweet was deleted.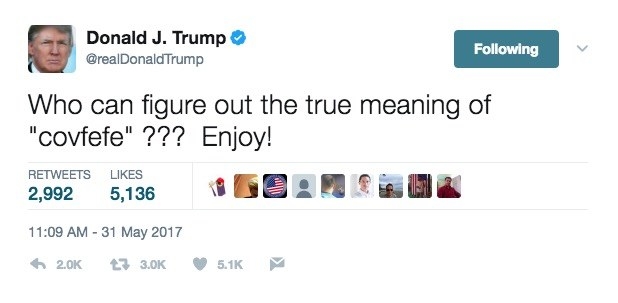 In the replies, some people were not impressed.
But others were glad the president saw the funny side of it.
And of course, people did have a go at guessing the meaning.
Late on Wednesday evening, Hillary Clinton tried her own covfefe tweet. It was... well, look. It's a tweet about covfefe.
There were mixed reviews: