Everything You Need To Know About The "Distracted Boyfriend" Meme
There's more to it than you think.
If you've been online the last few days, you've probably seen this photo.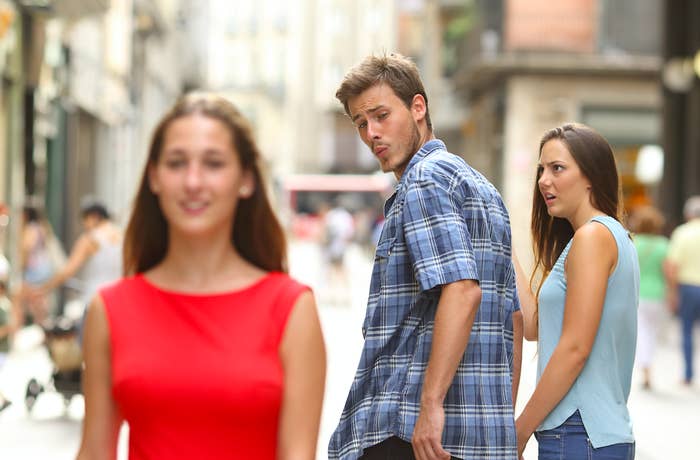 This particular photo started going viral in February — but not in the way you probably know it. According to meme chroniclers Know Your Meme, the first use of it was on an Instagram page where followers were asked to "tag that friend who falls in love every month." Almost 30,000 people liked the photo on Instagram.
After its short pop of virality, the photo wasn't really seen for almost six months — until it was tweeted with captions on each person. Then it became the meme you probably already know and love: "Distracted Boyfriend."