If you've been on social media recently, you've probably seen this photo:
The note was a response to the white supremacist riots in Charlottesville, Virginia, over the weekend, and the dozens of Tiki torches the demonstrators carried during a march.
The response even prompted the manufacturer of the torches, Tiki Brand, to release a statement denouncing their use in Charlottesville.
When the photo of the note calling Nazis "assholes" was uploaded to Reddit, it quickly went viral, rocketing to the front page and picking up nearly 75,000 upvotes.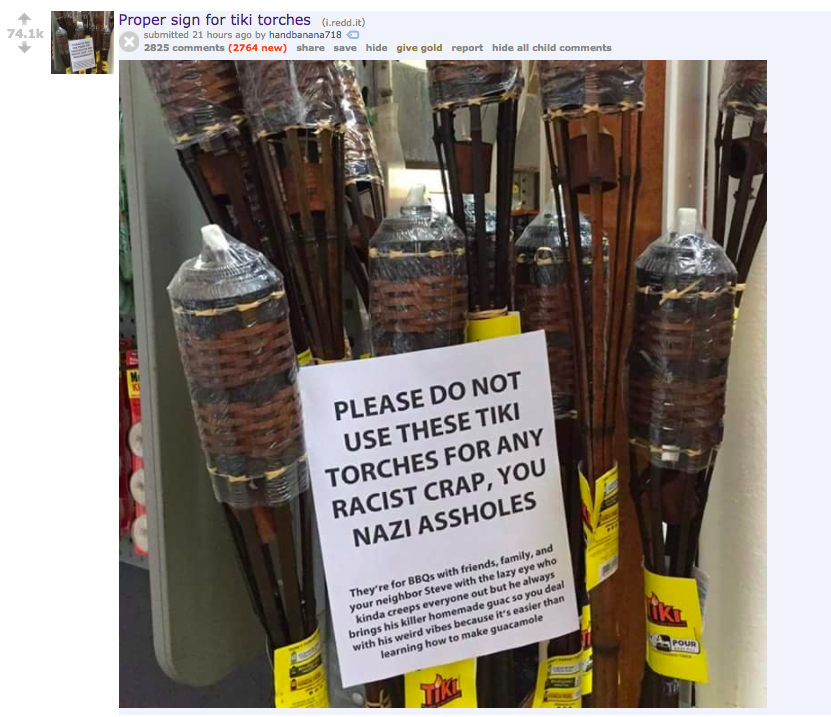 From Reddit, it made its way to Twitter. This tweet has over 100,000 retweets.
However, BuzzFeed News has confirmed that the image was actually published (and created) by Funny Or Die on Monday afternoon.