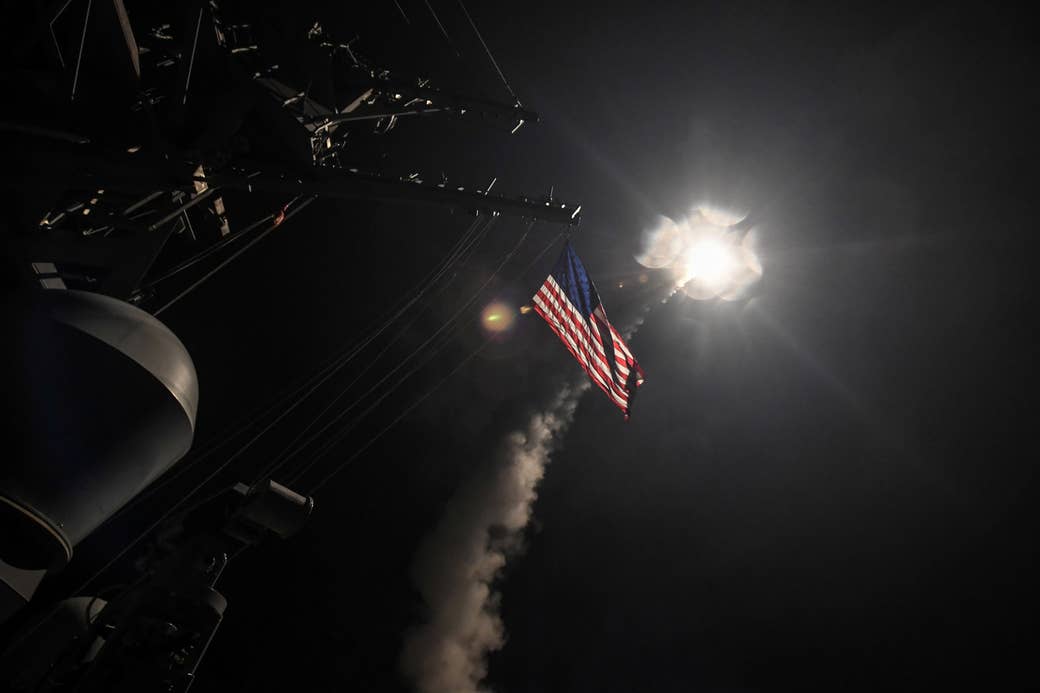 ISTANBUL — President Donald Trump's unilateral decision to launch a missile attack against the regime of Bashar al-Assad has brought fresh chaos and uncertainty to a conflict that is now in its sixth year.
With no one knowing what Trump will do next, reactions have been mixed — some rebels welcomed the news that one of the regime's air bases had been struck, while others fumed with anger after learning the base had been largely cleared of planes and personnel hours before the attack. Diplomats, meanwhile were left confused by the change of course, wondering whether it was little more than a symbolic act aimed at Trump's public at home, or if it marked a turning point in the war.
Across Syria and the Middle East, political and military officials grappled with the implications of the Trump administration's surprise decision to launch 59 Tomahawk cruise missiles against the al-Shayrat air base in Homs in retaliation for an alleged chemical weapons attack on the town of Khan Sheikhoun earlier in the week. Rebels fighting against Assad's regime have seen their fortunes fade over the last year, and were for months dismayed by the Trump administration's apparent desire to cozy up to Damascus. They welcomed Trump's change of heart, but didn't believe that the missile strikes alone would do anything to stop Assad.
"The strike confirmed the need to take down this criminal and killing machine, who does not belong to the civilized society in any way," said Omran Mohamed, spokesman for Ahrar al-Sham, a hardline Islamist faction that is among the largest rebel groups fighting the Assad regime. "But the strike was a one-off and does not amount to the level of changing strategies. In any case, we will not stop until we stop this killing machine. This is our static strategy no matter how circumstances change."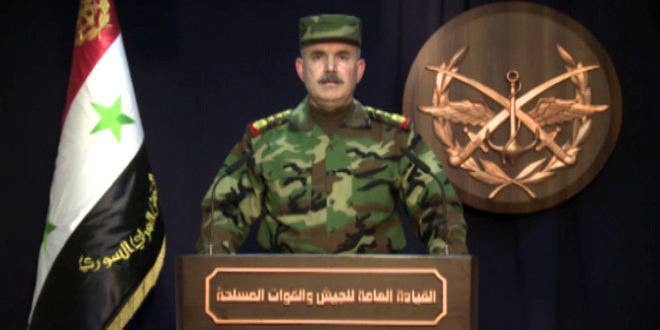 At least 13 Syrian regime military personnel were killed or injured in the barrage, a Syrian official was quoted as saying by Al Jazeera. The missile attacks add a new dimension to an already dizzyingly complex Syrian war, in which rebels backed by Turkey and Arab states fight a regime backed by Russia and Iran, while a US-led coalition and Syrian Arab and Kurd militias fight against ISIS — that is, when they're not fighting each other. For now, forces backing Syria, including Lebanon's powerful Hezbollah, have kept their distance from hundreds of US forces on the ground assisting anti-ISIS forces.
"For now, I think the strike sends a powerful message to Assad and his partners that the US will not stand still anymore for brazen violations like chemical weapons," said Nadav Pollak, a counterterrorism analyst. "If more strikes occur it will increase the possibility of some retaliation — harassing US planes, possible retaliation against Israel, targeting US forces in Syria or Iraq. But for now I think it's unlikely."
One diplomat of a country involved in the anti-ISIS coalition was visibly surprised when he heard news of the airstrikes. Just last week US officials publicly declared they would not seek to actively oppose Assad, and diplomats were scrambling to readjust and ascertain exactly where the US stood on Syria.
"I think [Assad] deserves it, but I worry about what comes next," the diplomat said.
The strikes marked a significant shift in the US role since the civil war began in 2011. Though described by US officials as a deterrent against the use of chemical weapons, a direct attack on the Assad regime will raise questions about American policy.
"There is nothing to suggest that there is any appetite in the White House for forcibly removing Assad from power," Torbjorn Soltvedt, Middle East analyst at Verisk Maplecroft, a London risk management consultancy, wrote in a note to clients. "The impact on the overall balance of the conflict is likely to be limited, but by no means insignificant."
One former US intelligence officer said the airstrikes represent an escalation and a new dynamic in Syria but that many unanswered questions remained. "What I want to know now is, what next?" he said, speaking on condition of anonymity. "Is this like Bill Clinton's 1998 strike on Afghanistan after the Africa embassy bombings? Or is it the beginning of something longer-term?"
Backers of the Syrian regime were angered, publicly criticizing Trump's decision. For the first time in years, some noted, it was Russia and Iran issuing empty statements over Syria, rather than the US. Tehran and Moscow have echoed the Syrian regime claims that the chemical attacks were faked or brought about by rebels themselves, and both now accused the US of helping "terrorists." Russia's Foreign Minister Sergei Lavrov condemned the attack as an "aggression."
"Washington has completely distorted what happened in Idlib," said a statement issued by the Russian Foreign Ministry of the chemical attack, in which at least 72 people were killed, including many children. It was images of these children that appear to have led Trump to change his mind and launch the missile strikes. "The US cannot but understand that Syrian government troops did not use chemical weapons there. Damascus simply does not possess it."
But some noted that the Russian response could have been a lot harsher than it was. "That's pretty much what you expected to hear," said Andrey Baklitsky, an analyst at the PIR Center, a Moscow-based think tank. He predicted the Kremlin would not overreact to the attack. "The fact that [Secretary of State Rex] Tillerson is coming to Moscow and there will probably be some kind of talks and attempt to put this into context limits the fallout," he told BuzzFeed News.
Authorities in Turkey as well as international organizations have confirmed that the chemicals used in the attack were consistent with sarin or other types of nerve gas.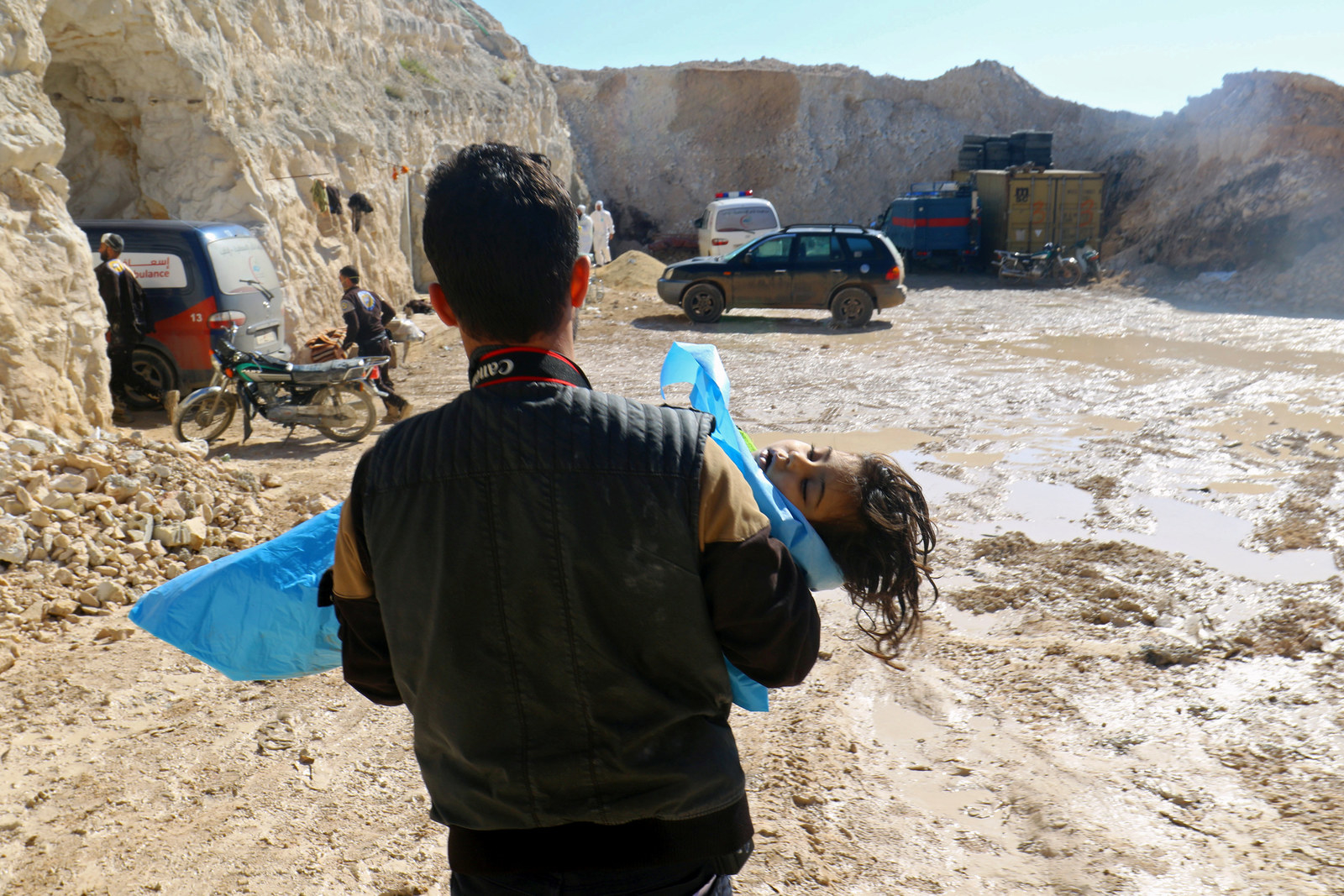 On Friday, Russia called for an emergency UN Security Council meeting and announced the suspension of a communications channel with the US that had been used to avoid mishaps on the ground and in the air as both sides carried out operations in Syria.
Though the US secretary of state said the missile attack did not herald a change of policy, Syrian rebel commanders were encouraged. They have been losing the war and territory to Assad's forces and allied Iranian-backed Lebanese and Iraqi militias in recent months. "We call for neutralizing airports and removing them from service in the absence of a no-fly zone," said Col. Haitham Ofisi, commander of Division 51, a US-backed Syrian rebel battalion. "We also demand strikes against sectarian militias."
Turkey, which has become the primary patron of the Syrian rebels, strongly supported the attack and urged the Trump administration to build on the strike to provide more protection for Syrian civilians, including the creation of one or more no-fly zones. "The destruction of Sharyat airbase marks an important step to ensure that chemical and conventional attacks against the civilian population do not go unpunished," Ibrahim Kalin, spokesman for President Recep Tayyip Erdogan, said in a written statement. "In order to prevent similar massacres from happening again, it is necessary to enforce a no-fly zone and create safe zones in Syria without further delay."
Syrian rebels said they couldn't sleep overnight in anticipation of US airstrikes but were disappointed once they learned of the limited damage the cruise missiles caused. "How is it possible that only six people were killed by those missiles?" Mohammed, the Ahrar al-Sham spokesman, said. "If you threw a potato, it would cause more losses."
One former Syrian military commander likened the strikes to nothing more than a symbolic gesture, meant as a warning sign. "The American strike is so far a message to the outside and inside," said Col. Ahmad Hamada. "It is true that it drove al-Shayrat airport out of service but will not stop the action of the military forces against the Syrian people."