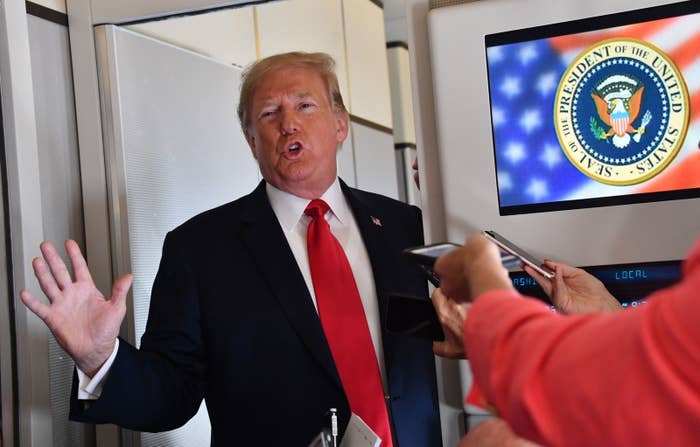 President Trump said Friday that Attorney General Jeff Sessions should launch a Justice Department investigation into the New York Times over the anonymous op-ed that has rocked the administration this week.

"Jeff should be investigating who the author of that piece was, because I really believe it's national security," Trump told reporters on board Air Force One, adding he would not want the official who wrote the op-ed in high-level meetings with him.
It was the first time the president had mentioned official action against the Times over the column, titled "I Am Part of the Resistance Inside the Trump Administration."
The piece, penned under the byline of "a senior official in the Trump administration," describes actions taken "to frustrate parts of [the president's] agenda and his worst inclinations."

The New York Times said in a statement that it would not release the identity of the official: "We're confident that the Department Of Justice understands that the First Amendment protects all American citizens and that it would not participate in such a blatant abuse of government power."
A spokesman for the DOJ said that the agency does not confirm or deny the existence of investigations.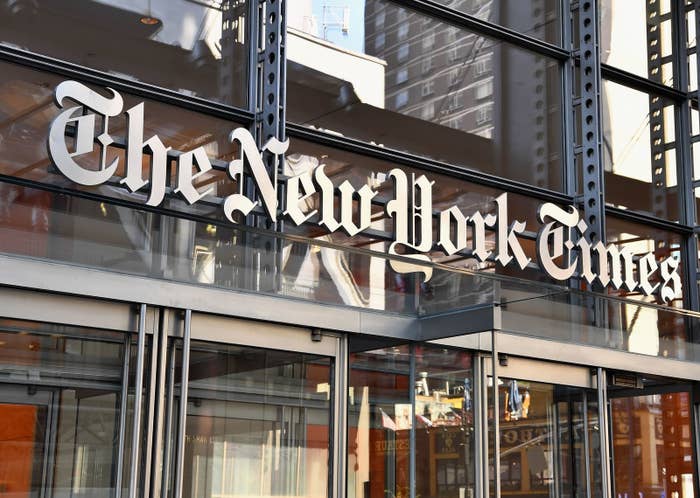 Asked whether he would himself take action against the Times, Trump said, "We're going to see. I'm looking at that right now."
He described the op-ed as "disgraceful" to both the writer and the newspaper.
Trump said he believes the identity of the writer will surface.
"Eventually the name of this sick person will come out," he said. "Maybe the Times did it. Look, the Times uses phony sources all the time."
Multiple Trump administration officials have publicly denied writing the column.
The White House did not immediately respond to requests for further comment.