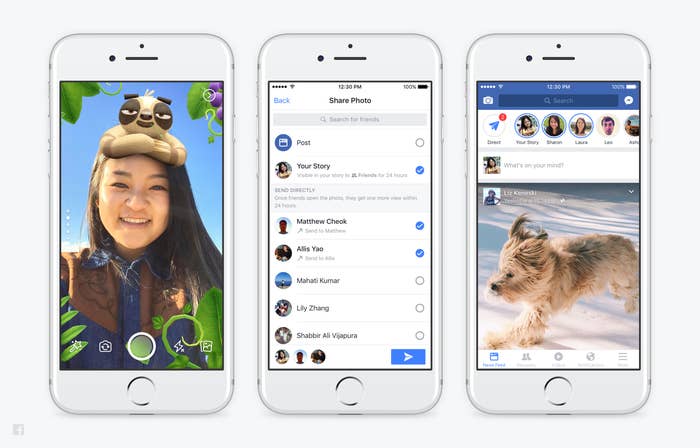 Facebook will start globally rolling out three features today on iOS and Android that strongly resemble Snapchat. They're called Camera, Direct, and Stories.

Facebook Direct — disappearing photos and videos with options to add text and filters — mimics the individual Snaps people send to each other. Facebook Stories copies Snapchat Stories, even in name — they're ephemeral photos and videos that appear as a circle at the top of your News Feed for 24 hours. Comments on a Story and images and videos on Direct will disappear whenever the content they're responding to does. To take photos and videos for Direct or Stories, you have to launch Facebook Camera.
The company said it has been testing these features since August and that it began developing them in response to people sharing more photos and videos on Facebook. In its Q4 2016 earnings call, Facebook boasted that 1.15 billion users access the social network only on its mobile app every month, though it didn't specify what percentage of total users that number accounted for.

Facebook's algorithm will rank your friends' Stories based on its determination of "how close you are with them," Facebook product manager Connor Hayes told BuzzFeed News.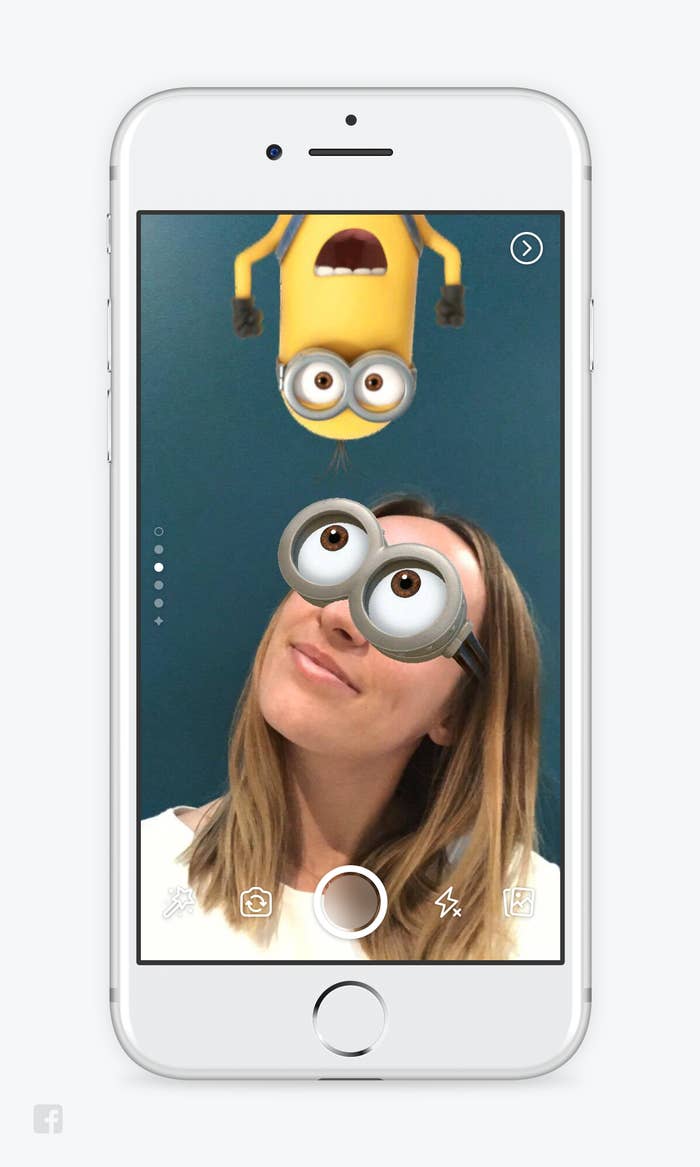 Facebook offered to buy Snapchat for $3 billion in 2013, but Snap founder Evan Spiegel turned Facebook CEO Mark Zuckerberg down. Snap made its initial public offering in late February 2017 at a valuation of $34 billion.

In a briefing, Hayes didn't deny Snapchat's influence on Facebook's new features. Snapchat "had really pioneered Stories and did a great job uncovering the fact that [Stories] are a great way to communicate visually," he said. "We see Stories as a format that will be consistent across social media for everyone to create and share visual content." The company had previously denied that Snapchat affected its decision to create similar features.
Snapchat-esque features are now available in all of Facebook's flagship apps: WhatsApp, Instagram, Messenger, and now Facebook Camera, Direct, and Stories. Each app has a different use case, Facebook said, and you won't be able to cross-post content among them. They're also only available in app form, not on your desktop.
"While the story format within Messenger lends itself more to 'who's up for coffee?' and an ensuing thread, the story format in Facebook is more aligned with how people share photos and videos there already — though the content people share on Stories will be more lightweight," Hayes said.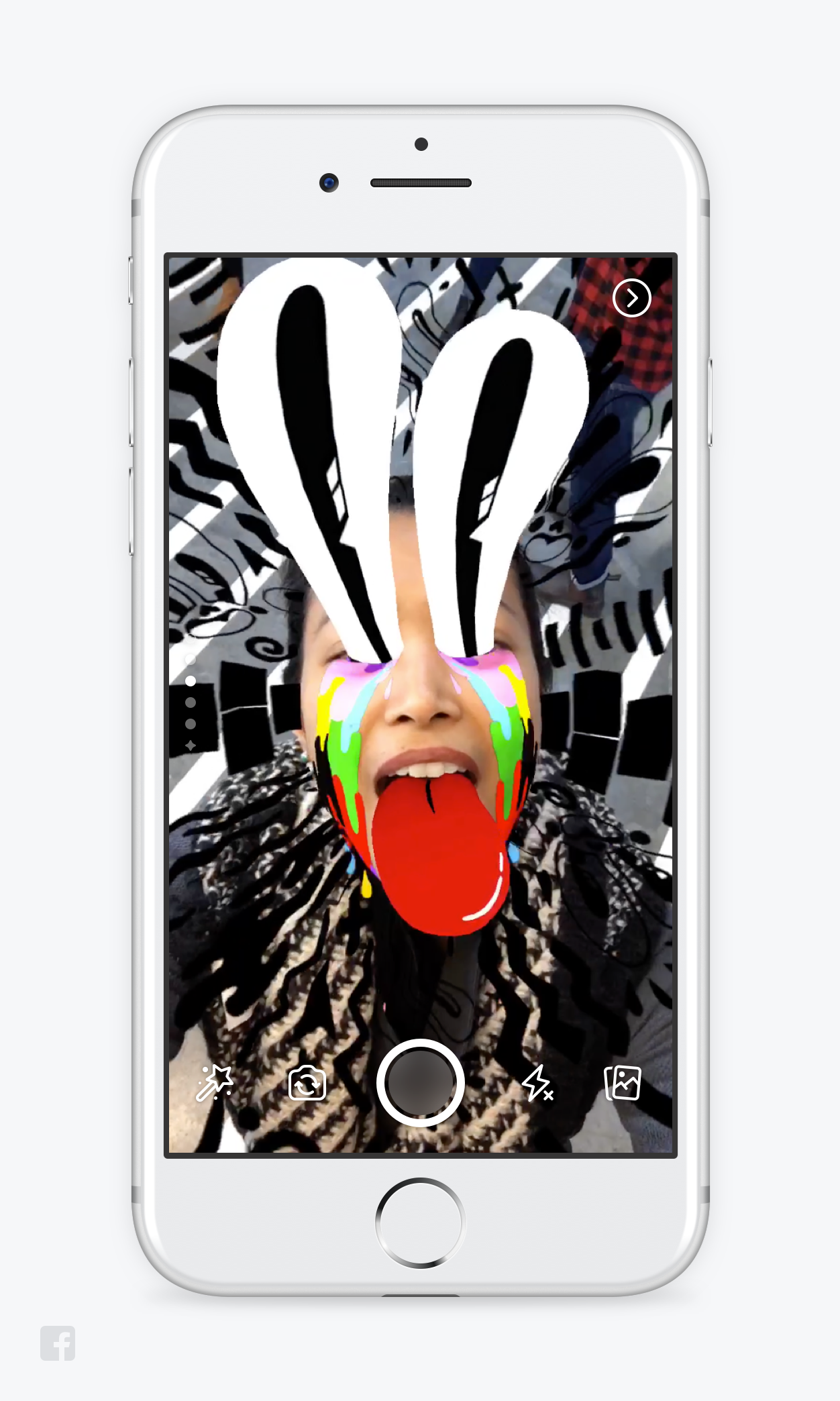 The social network has introduced a number of different filters within Camera, Direct, and Stories, including overlays for local holidays or slang. It's also partnered with several film studios and artists to create filters in the mold of popular characters and artworks, like the Minions.

These filters aren't sponsored, as some of Snapchat's are, and brands won't have access to the Facebook Stories feature for now. Stories also won't show ads at launch, though they may later.