Machine Gun Kelly and Conor McGregor appeared to get into a physical altercation on Sunday night, with a scuffle suddenly breaking out on the VMAs red carpet.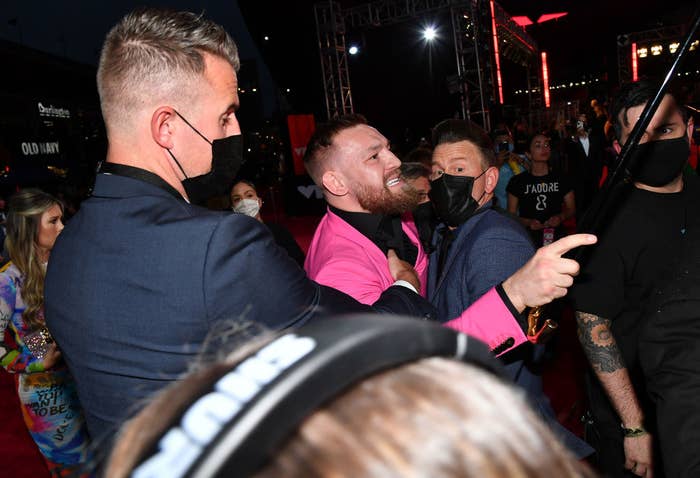 Machine Gun Kelly, whose real name is Colson Baker, was seen arriving alongside girlfriend Megan Fox in preparation for a performance later that night.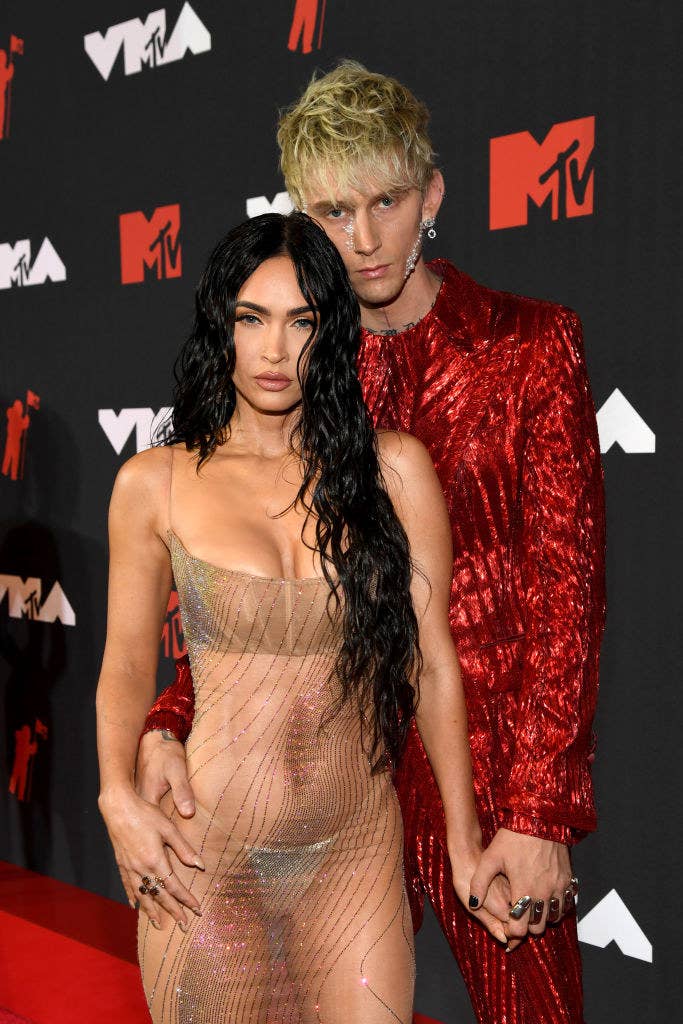 Meanwhile, McGregor was in attendance alongside fiancé Dee Devlin, and later presented Justin Bieber with the Artist of the Year award.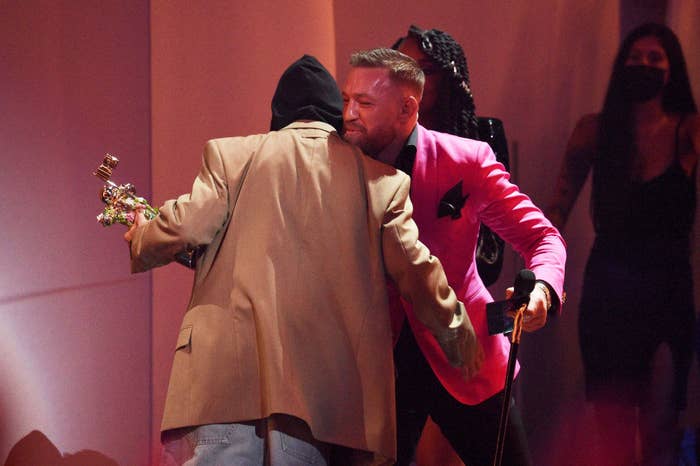 However, videos from the red carpet before the event started show a scuffle breaking out between Kelly and McGregor, with security stepping in to try to break it up.
In one of the videos posted on social media, Kelly and Megan Fox were separated from the crowd and could be seen discussing what had just happened. Kelly appeared mostly unfazed and at one point laughed.
Another video showed the altercation from a different angle and saw McGregor launch a drink in Kelly's direction while being held back by security.
"They scuffled then it settled down and Conor went for him again," a source said, according to Page Six, adding that photographers at the event "weren't happy" and were "saying they were going to boycott Conor because they were worried MGK and Megan wouldn't walk [the red carpet]."
At this point, it's unclear what provoked the altercation, although TMZ reported that it began after McGregor asked Kelly for a picture, which Kelly denied.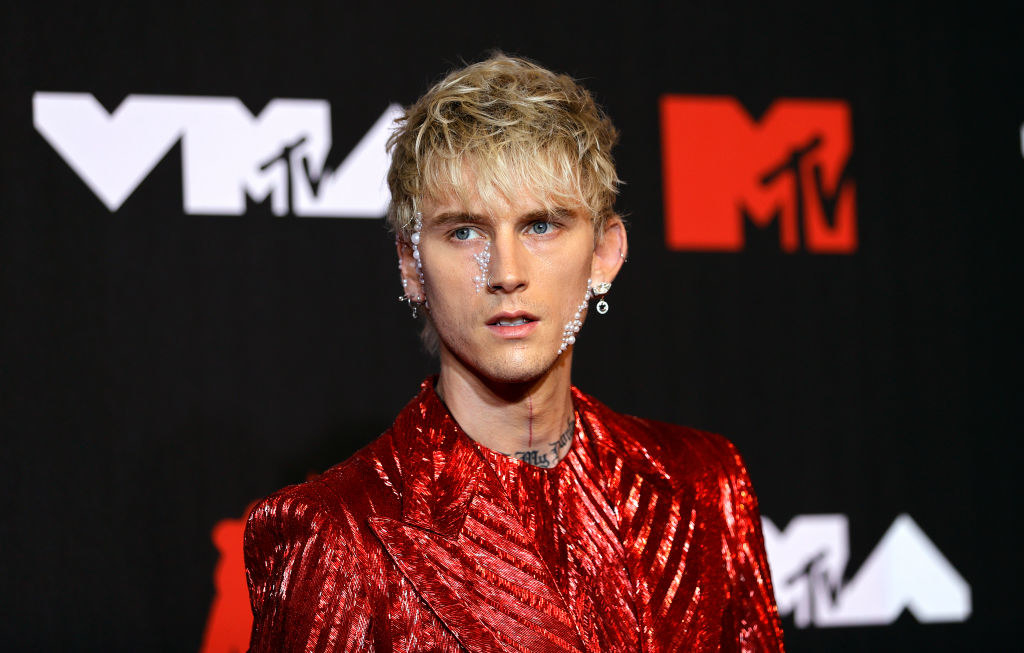 However, McGregor's camp denied details of these claims, with a spokesperson for the 33-year-old reportedly denying that he asked Kelly for a picture in the first place.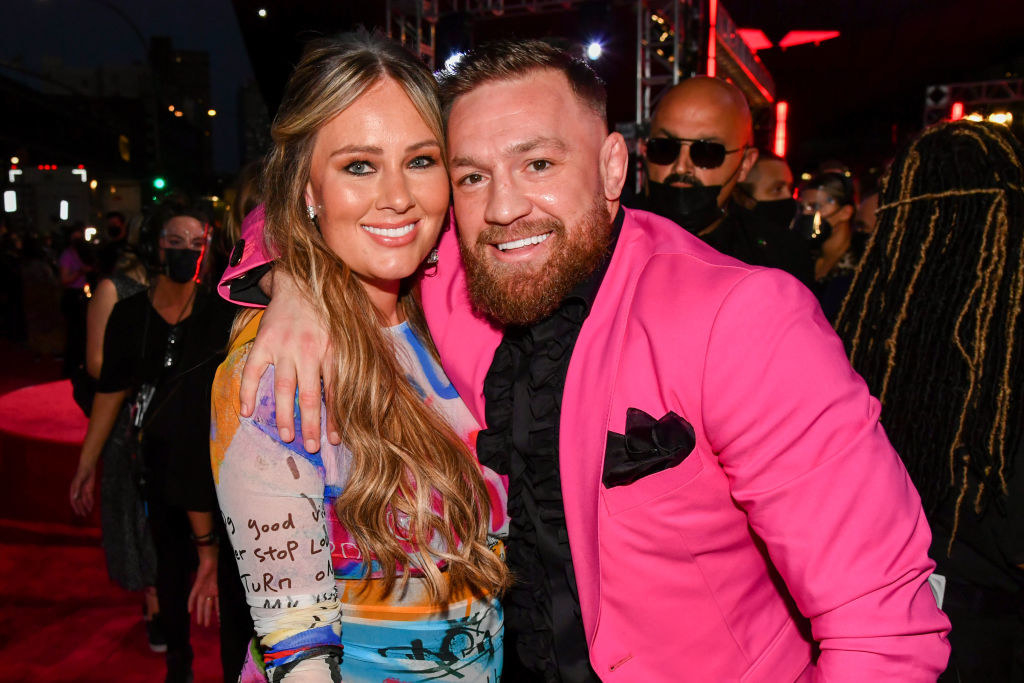 McGregor himself reacted to the altercation in a later interview, appearing to play the situation down.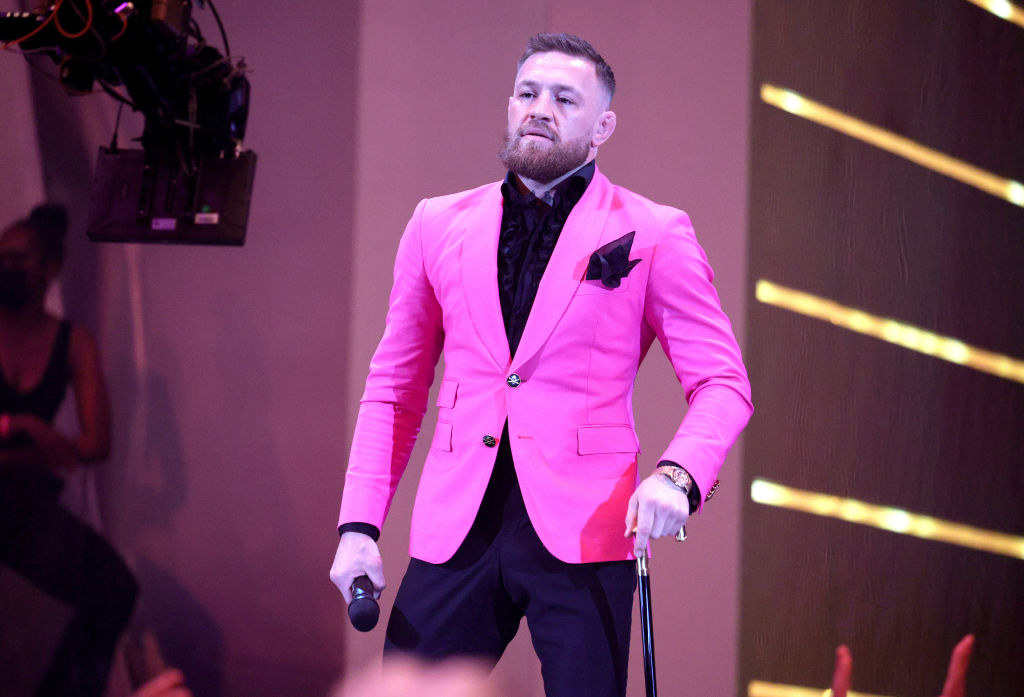 Kelly refused to be drawn on what had happened though, declining to answer a question in an interview of his own.
As they walked away, it appeared that Fox said: "We're not allowed to say anything."
Despite the altercation, the rest of the night seemed to go ahead without a hitch, with Kelly performing alongside Travis Barker and winning the award for Best Alternative.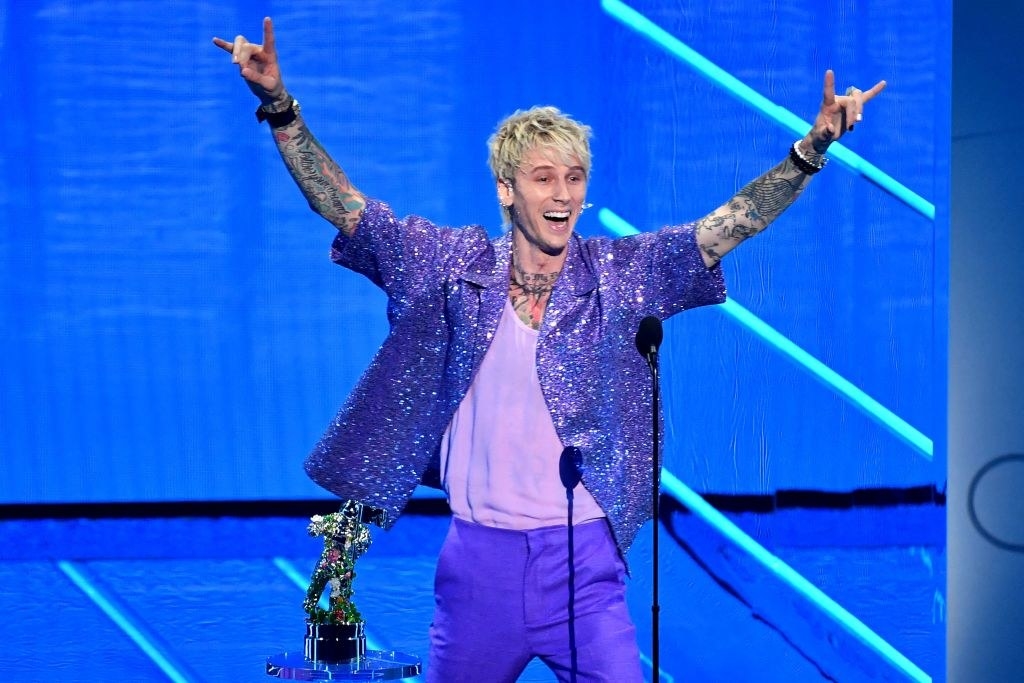 BuzzFeed News has reached out to reps of Kelly and McGregor for comment.