In an unexpected announcement on social media, the 26-year-old singer posted pictures of her bump, simply writing "surprise" alongside a bunch of baby and rainbow emojis.
And she also appeared to tag the father of the baby, boyfriend Alev Aydin, who commented, "Heart so full, I love you, sweetness."
Now, the news might've come as something of a surprise to pretty much everybody, but it looks like it might've been ~written in the stars~ if the couple's matching tattoos are anything to go by.
According to tattooist Amanda Owley, Halsey and Aydin created matching designs while on vacation in Joshua Tree National Park last summer, revealing that the meaning behind the inking and the day they got them done was pretty symbolic!
"They came in on Father's Day last year which is cute now that she's pregnant," Owley told People. "At first, I didn't realize it was her because she was wearing a mask. I asked them to come in later because I was tattooing someone before them. She introduced herself as Ashley."
"They were laughing a lot the whole time. They were definitely really close," she added of the couple. "They were super humble and awesome."
The tattoo itself is of the word "seeds," which is written in each other's handwriting, and, according to Owley, it was meant to symbolize "planting seeds into the ground of life."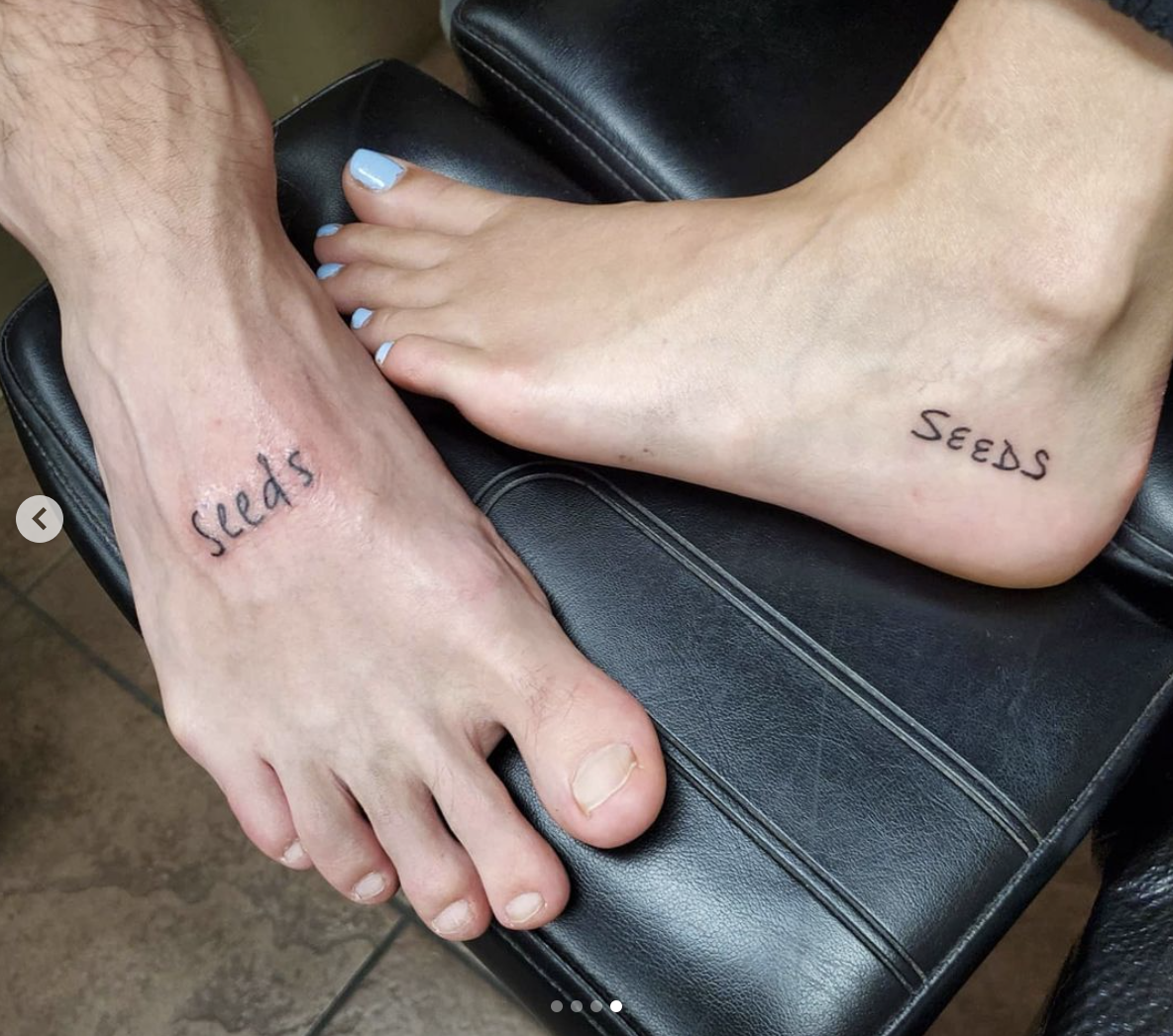 To make the whole thing even more wholesome and cute, Halsey also told Owley that Joshua Tree was her "safe space" and a place she sometimes visits to write.
And even before the trip to Joshua Tree with Aydin, Halsey seemed to have babies on the mind, revealing in February last year that she felt optimistic about having children despite having experienced three miscarriages.
"It's the most inadequate I've ever felt," she told the Guardian. "Here I am achieving this out-of-control life, and I can't do the one thing I'm biologically put on this earth to do. Then I have to go onstage and be this sex symbol of femininity and empowerment? It is demoralising."
However, despite being diagnosed with endometriosis — a painful medical condition where the uterine lining grows outside the uterus — the singer revealed that her latest prognosis was positive and that motherhood was "looking like something that's gonna happen for me. That's a miracle."
Her yearning for a child was also something Halsey touched on in a song called "More" that appeared on her album Manic.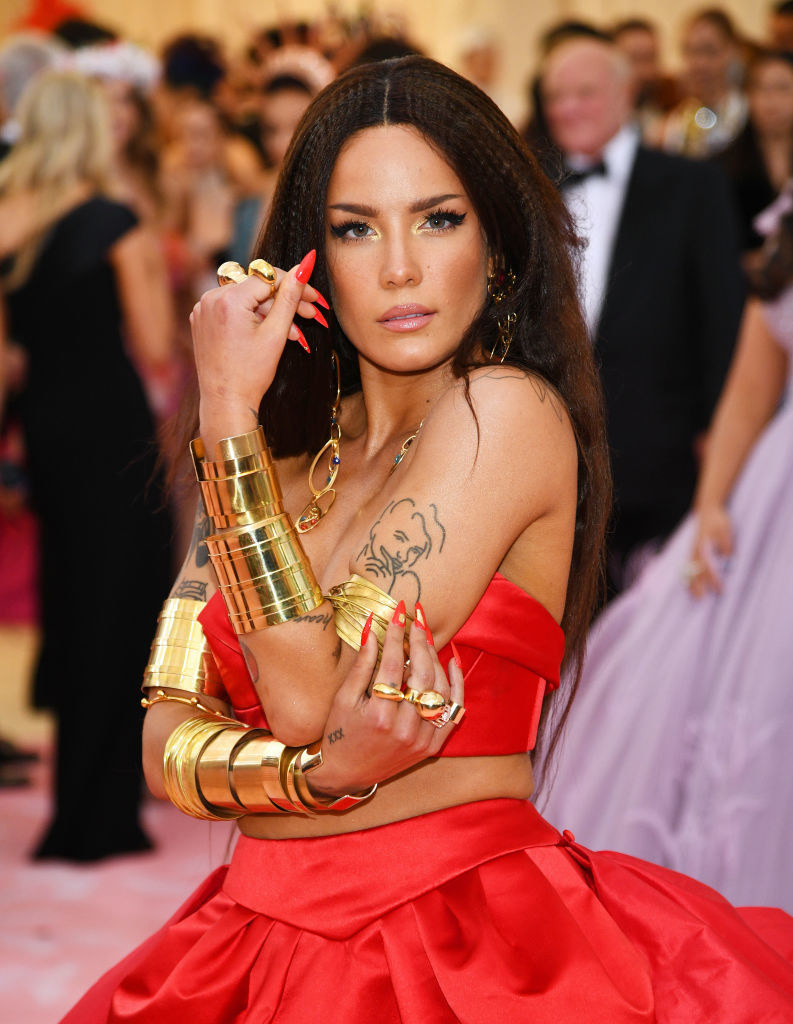 Even more recently, Halsey appeared to subtly hint about her pregnancy earlier this week as she discussed her snack cravings with Kelly Clarkson, joking: "I can't stop eating! I don't know what's gotten into me."