Viewers of Netflix's latest offering Don't Look Up got an interesting surprise recently when they realized a phone number used in the movie actually belonged to a sex hotline.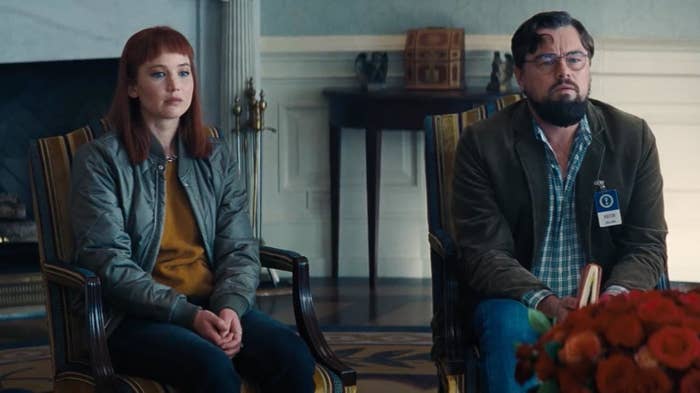 The apocalypse movie, which follows the world's reaction to the news that a planet-ending comet is heading straight for Earth, has been the talk of social media since its release last month.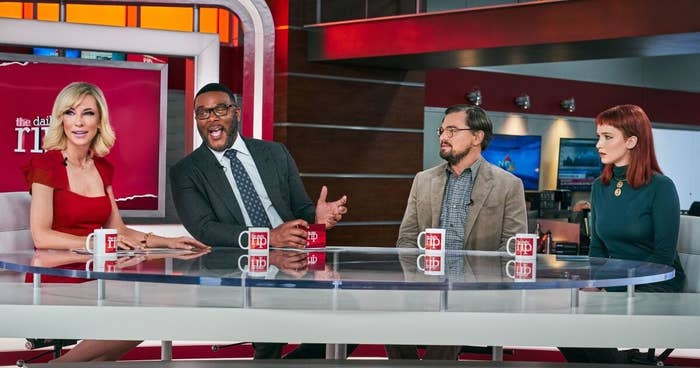 The first focus was, of course, the ensemble cast, which is made up of A-list heavy hitters such as Leonardo DiCaprio, Jennifer Lawrence, Meryl Streep, Jonah Hill, Cate Blanchett, Timothée Chalamet, and Ariana Grande.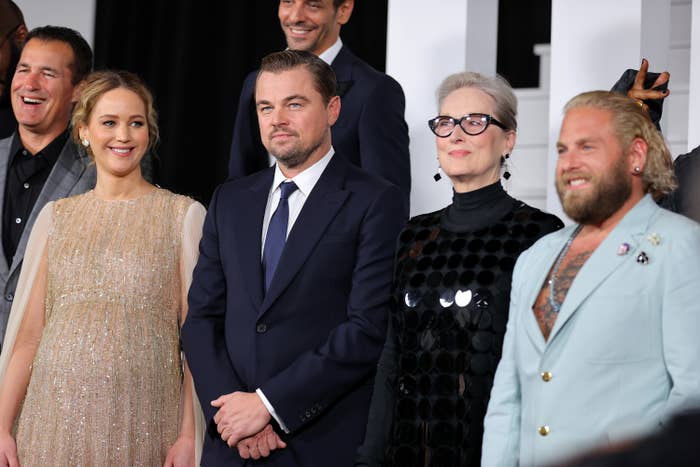 Then it was the seemingly real-life parallels as scientists tried in vain to convince the world that the meteor was real and would have devastating global effects — something which appeared to reflect global warming.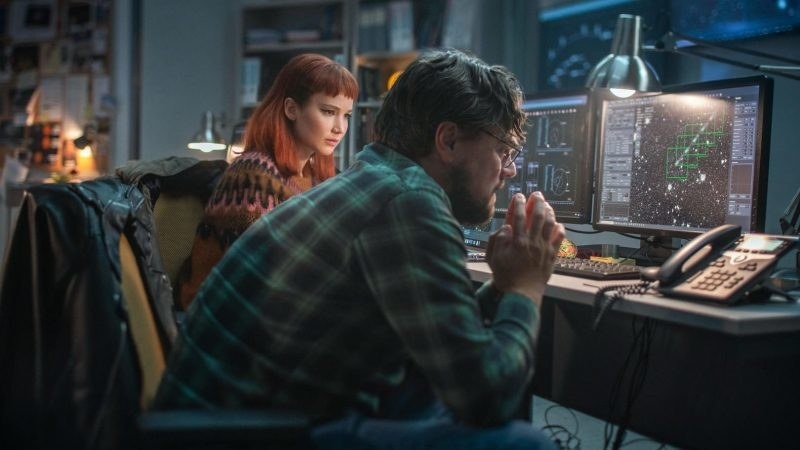 But the conversation surrounding the movie recently took a turn for the unexpected when viewers decided to call a phone number that's advertised in the movie.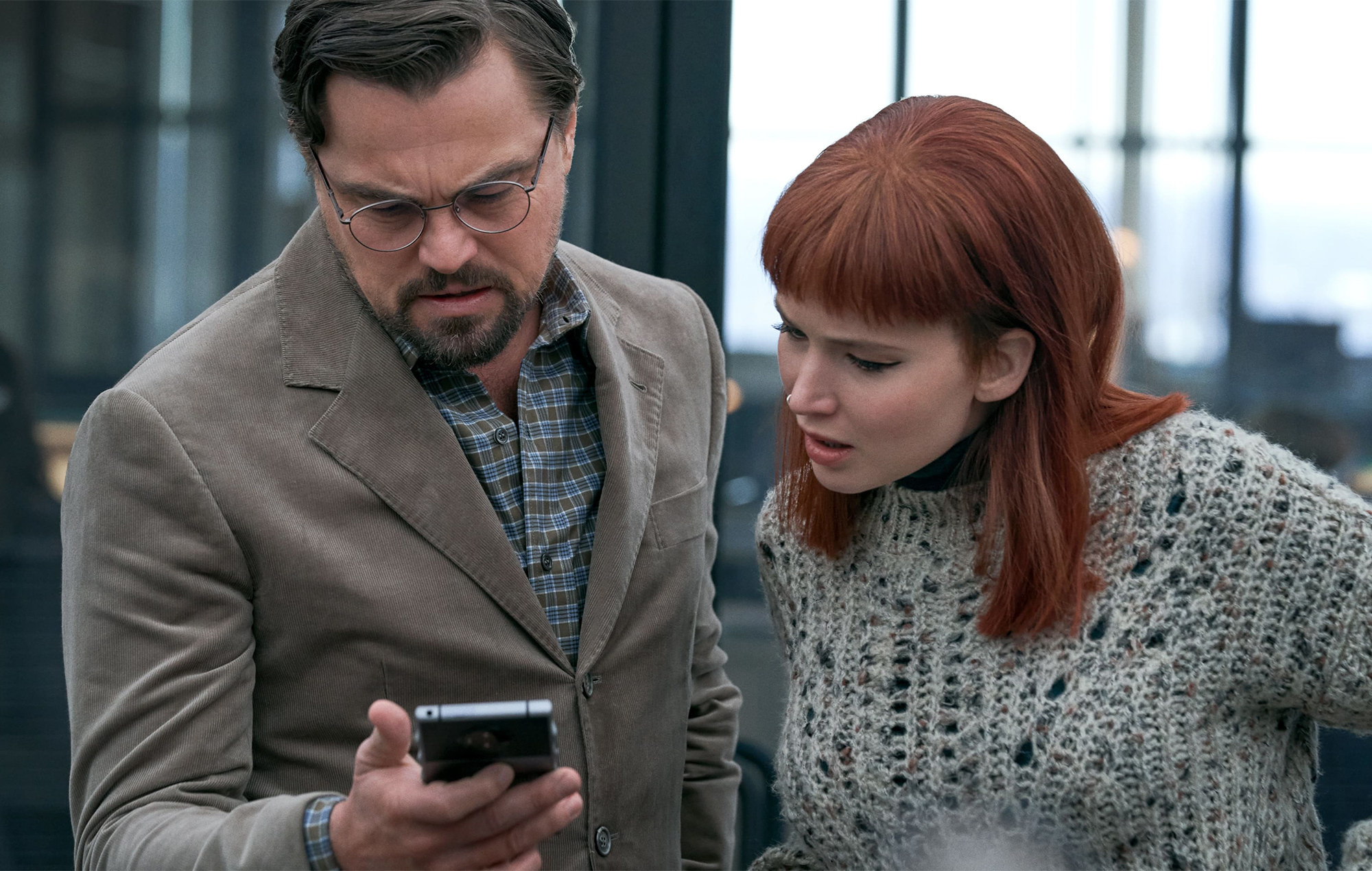 At one point during the movie, Leonardo DiCaprio's character, Dr. Randall Mindy, appears in a commercial for tech company BASH in order to put people's minds at ease about the comet.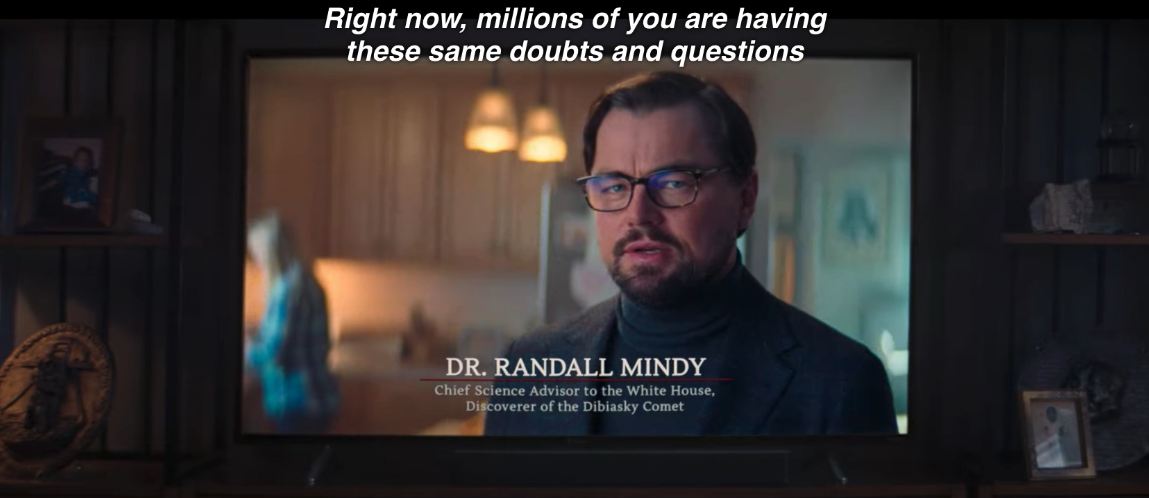 The commercial then shows a phone number, promising "peace of mind" if viewers should call. So, of course, some people watching at home thought they'd investigate...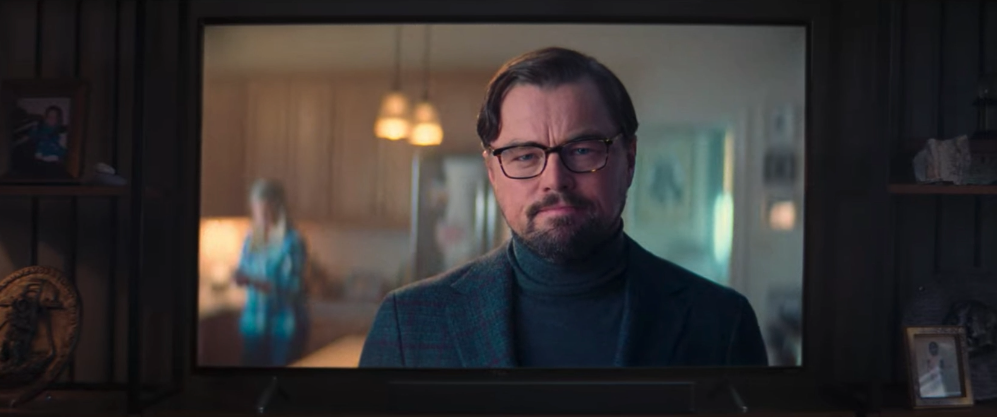 Upon finding out that it directed the caller to a sex hotline, one viewer tweeted: "Kudos to you Don't Look Up to having the BASH hotline for their asteroid stress prevention hotline being linked to a Hot Singles in Your Area phone number."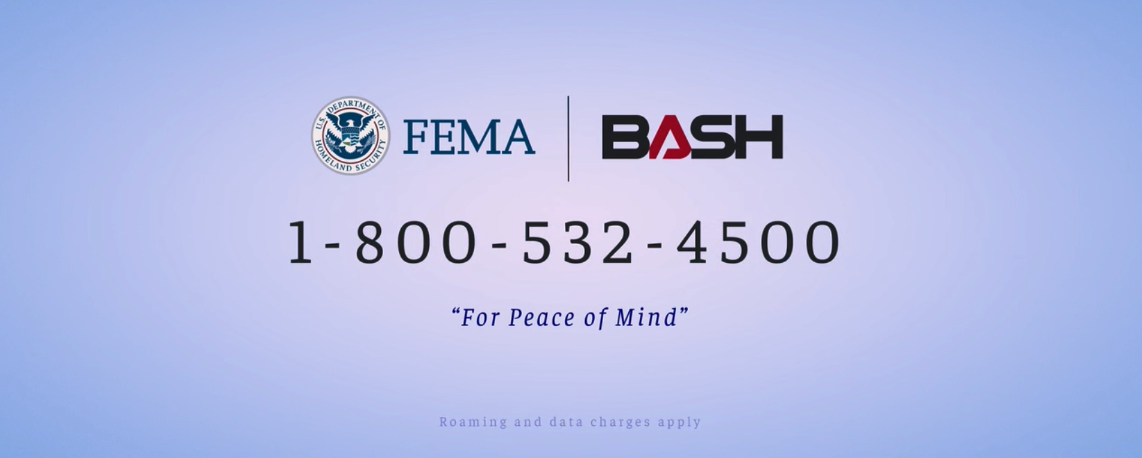 It's not yet confirmed if use of the phone number was intentional. However, director Adam McKay recently revealed that he'd purposefully left a shot of the film's camera crew in the final edit after people assumed it was an error.