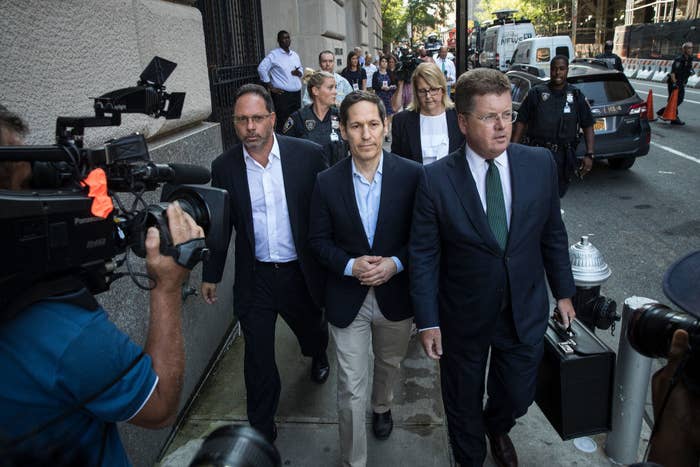 BROOKLYN, NY — Former CDC director Tom Frieden was arrested Friday on charges of sex abuse, forcible touching, and harassment.

The victim was a 55-year-old woman who knew Frieden, an NYPD spokesperson told BuzzFeed News. Frieden, 57, turned himself in, and was arraigned Friday at the Kings County Criminal Court.

According to the court complaint, Frieden squeezed the woman's butt without her consent at his apartment building in Brooklyn Heights on Oct. 20, 2017. This caused her "to become alarmed and annoyed," the document says. Police said the incident was reported in July of this year.
The court bailiff said Frieden pleaded not guilty to all three charges — two misdemeanors and one noncriminal violation. His next court date is Oct. 11. He is surrendering his passport until then, and the complainant has been granted an order of protection, directing him to stay away from her. ‬
Frieden's lawyer, Laura Brevetti, confirmed that he pleaded not guilty but did not comment further.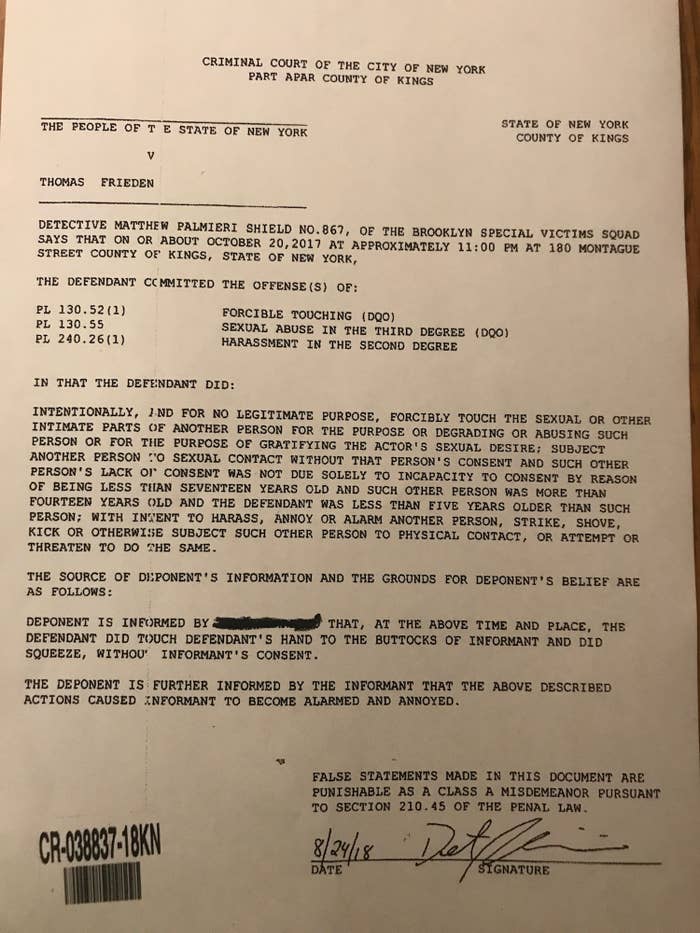 He told his current employer about the accusations in April.

He "informed me that a non-work-related friend of his and his family of more than 30 years accused him of inappropriate physical contact," José L. Castro, president and CEO of Vital Strategies, the parent company of the Resolve to Save Lives initiative, which Frieden heads, said in a statement Friday.
Earlier this month, Castro said, an investigation at Resolve found "no incidents of workplace harassment."
Castro also said that Frieden, his longtime colleague, has "the highest ethical standards both personally and professionally."
An infectious disease expert, Frieden served as New York City health commissioner from 2002 to 2009. He then served as head of the CDC from 2009 to 2017, resigning with the start of the Trump administration. He is perhaps best known for playing a leading role in the Obama administration's response to the 2014 Ebola crisis, for which Congress eventually set aside some $5.4 billion.

CDC spokesperson Bert Kelly told BuzzFeed News the agency has "no information on this matter," and referred questions to law enforcement.