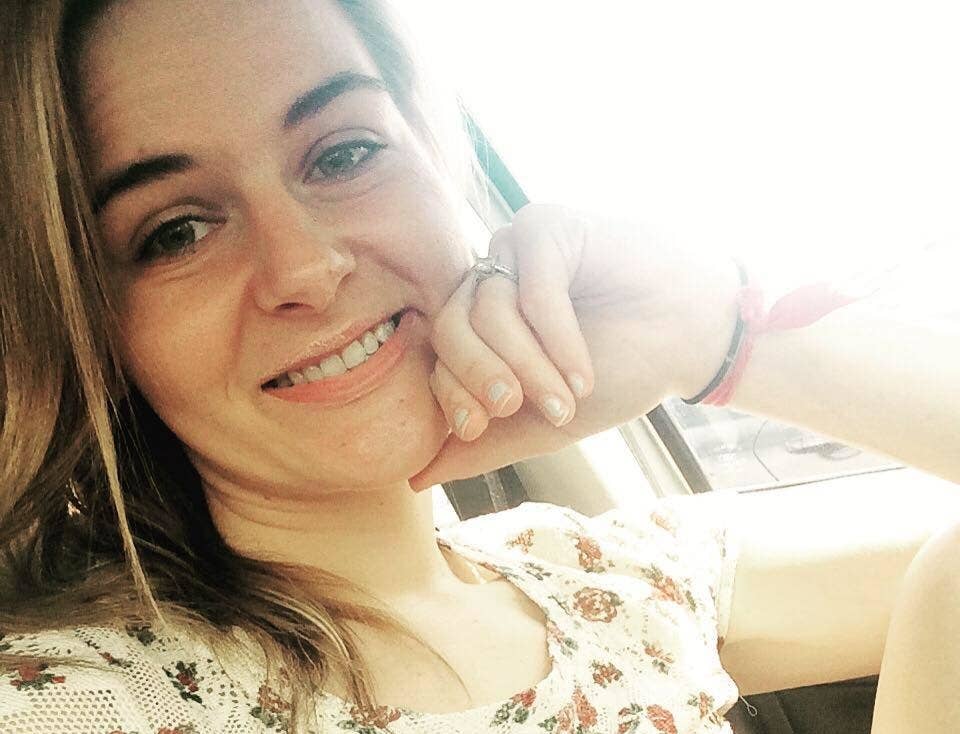 Rosemarie Reilly repeatedly begged police for help in the month leading up to her death. Her ex-boyfriend, Jeremy Kelley, had beaten her and held a gun to her head, then started following her, she told them, but police didn't take him into custody. Nine days after an arrest warrant was issued, Kelley tracked Reilly down at a friend's house. In the middle of the night, he dragged her into the street by her hair and shot her multiple times in the torso before killing himself. The 21-year-old Michigan nursing student died at the scene.
Two years later, Reilly's mother is demanding that law enforcement take responsibility for her daughter's death and alleging in a lawsuit that they went easy on Kelley because his father was a cop. Pamela Reilly, 55, who filed a lawsuit against Michigan's Ottawa County and several members of local police forces Oct. 5, told BuzzFeed News that the lack of urgency police showed in response to her daughter's pleas for help led to her murder.
Because Kelley, who was also 21, had violated a restraining order taken out against him, under Michigan law he could have been forced by a court to relinquish his guns. But when Reilly and her family asked police to intervene by arresting him and taking away his guns, "they blew it off as a girlfriend–boyfriend spat," her mother said.
"They looked at the victim as a complainer, they looked at the victim's mother as a complainer."
"If I walked up to a stranger on the street and I held a gun to their head and said, 'I'm gonna kill you,' they would've hunted me down," she said. "They looked at the victim as a complainer, they looked at the victim's mother as a complainer. They didn't look at the victim that had a gun held to her head."
The lawsuit argues that Kelley was treated favorably because his father — who has since died — was an officer in Bloomfield Township, a department on the other side of the state from Grand Rapids, where Reilly lived while attending nearby Grand Valley State University. Weeks after Reilly first made her reports, the Grand Valley State University Police Department and the Ottawa County Sheriff's Office issued arrest warrants, which, according to the lawsuit, they sent to Kelley by mail. Within days, Reilly was dead.
"I want to make America aware, this does happen, and it needs to be stopped," Pamela said.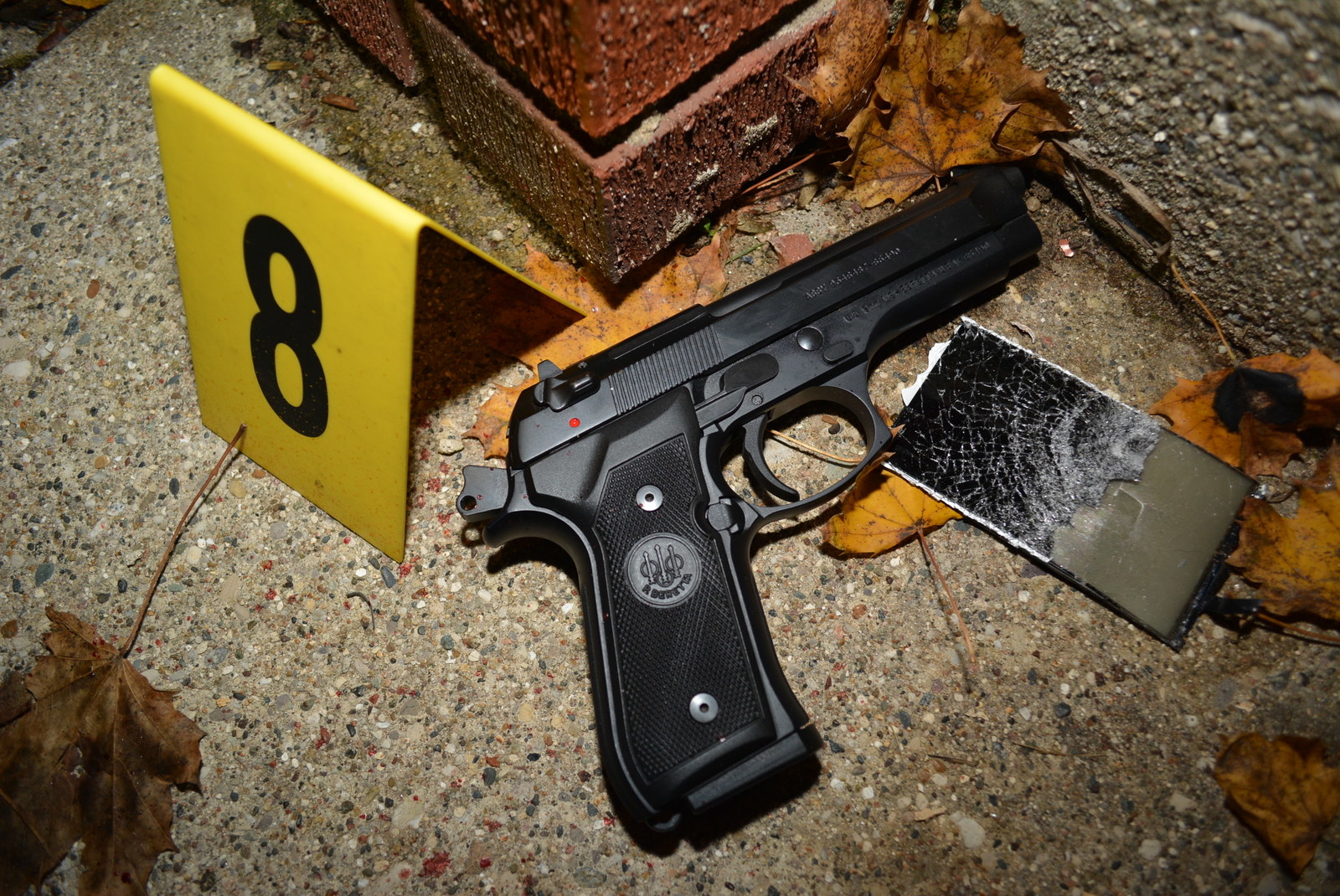 In a statement, the university called the situation "tragic," saying, "We express our ongoing condolences to the family of Rosemarie Reilly. Officers of the Grand Valley State Police Department comply with applicable law, and we have no reason to believe they did not do so in this circumstance." Bloomfield police and the Ottawa County sheriff's department did not respond to requests for comment.
The Michigan lawsuit was filed weeks before a similar shooting death in Utah that highlighted the weaknesses of anti-stalking legislation, which has only been in effect in most states since the 1990s.
In Utah, 21-year-old university senior Lauren McCluskey was shot dead allegedly by her ex-boyfriend on Oct. 22, shortly after breaking up with him. Like Kelley, the ex, 37-year-old Melvin Rowland, was legally forbidden from having a gun and was harassing McCluskey to the point that she filed complaints with campus police. In both cases, the women were students and the men were not. In both cases, the women had alerted police that their ex-boyfriends were harassing or stalking them, though it's unclear if McCluskey had sought a restraining order. University police have said Rowland was threatening McCluskey with financial and reputational damage, but authorities did not see him as a safety threat. Like Kelley, Rowland shot himself to death.
Pamela Reilly can't bring herself to read anything about the other young woman who was murdered. "It hits me so hard because I know what that family is going through," she said.
Stalking — a pattern of harassing behavior that leads to reasonable fear in the victim — first gained widespread attention from lawmakers in 1989, when 21-year-old actor Rebecca Schaeffer was shot to death in Los Angeles by a man who'd stalked her for years. California passed the first anti-stalking legislation in 1990, and by 1992, 27 states had passed similar laws; it is now illegal in all 50 states.
The Centers for Disease Control and Prevention found that 15.2% of women and 5.7% of men are stalked in their lifetimes, and that women ages 18–24 have the highest rates of victimization. It's a crime that can escalate: Women who are the victims of murder or attempted murder by an intimate partner are highly likely to have also been stalked.
Women who are the victims of murder or attempted murder by an intimate partner are highly likely to have also been stalked.
And yet the police response to stalking is uneven. In a 2006 survey by the Bureau of Justice Statistics, around 30% of stalking victims who didn't report the crime to police said they believed law enforcement couldn't or wouldn't help. Notably, the same survey found that almost 20% of victims who did report stalking to police said law enforcement took no action after the most recent report. Only 7.7% said their stalker was arrested.
That lack of follow-through extends to university campuses, where domestic violence and stalking cases rarely lead to expulsions. Data drawn from 218 colleges between 2009 and 2016, obtained by BuzzFeed News from the US Department of Justice through a Freedom of Information Act request, show that there were 563 reprimands of students for domestic and dating violence cases, but just 94 expulsions. In stalking cases, colleges handed out some sort of sanction at least 270 times, but issued 48 expulsions. Between 2010 and 2016, Grand Valley State University documented at least four stalking cases, one of which resulted in a suspension.
Reilly's story exposes an oversight in federal law — and the law of most states. The Gun Control Act prohibits people convicted of domestic violence offenses, including subjects of certain domestic violence restraining orders, from either purchasing or possessing firearms. However, it doesn't explicitly require law enforcement to confiscate guns that domestic violence perpetrators already own. According to the Giffords Law Center to Prevent Gun Violence, only four states have laws that explicitly authorize or require police to remove guns and/or ammunition from the subjects of domestic violence protective orders: Massachusetts, Hawaii, New Jersey, and Illinois.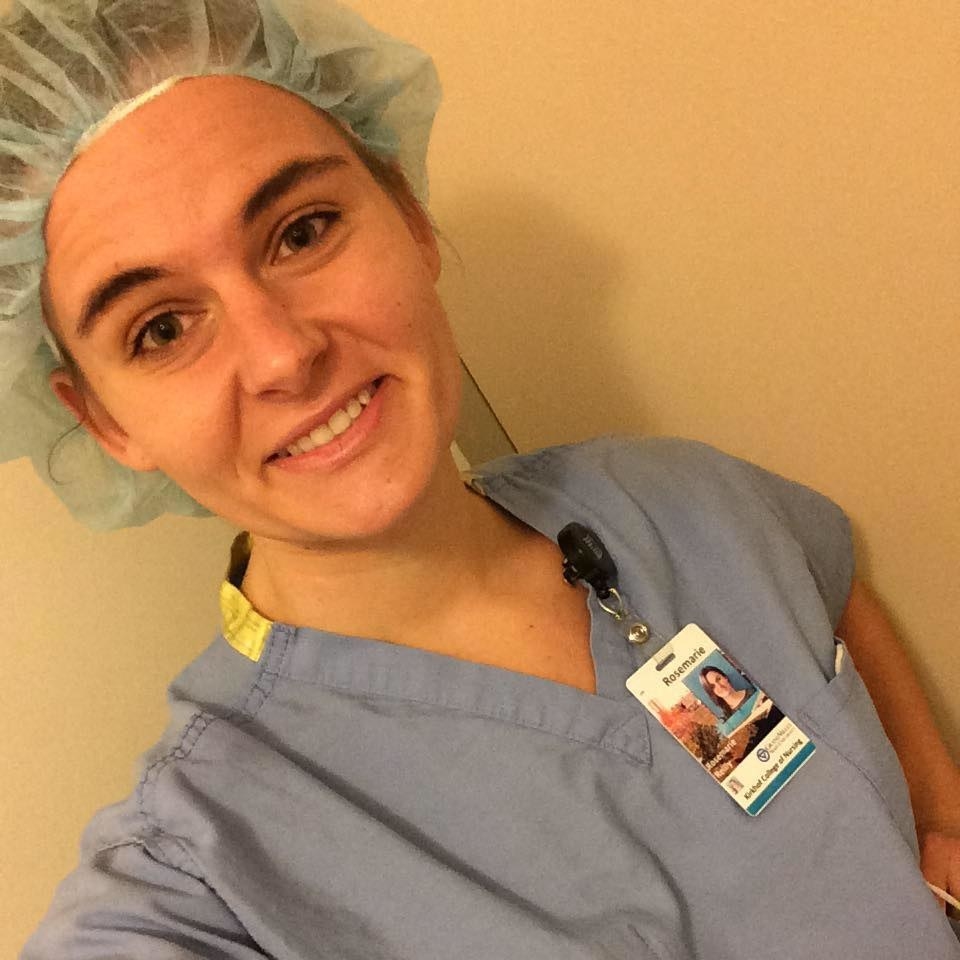 Reilly was a senior nursing student at Grand Valley State University who'd been accepted into two graduate programs, where she planned to pursue anesthesiology. She was also a history buff who used to spout off Civil War trivia in such detail that her mother, in disbelief, once fact-checked her on the spot and discovered that all those dates and generals were accurate. Reilly lived with Kelley, who had previously graduated from a school in Ohio, for about a year, and broke off their relationship around the start of her senior year at GVSU.
Although the restraining order gave officers the power to arrest him when she reported the violations, they didn't.
The pair continued to share a house, but Kelley began abusing his ex, the lawsuit says. On Oct. 8, 2016, Pamela Reilly took her daughter to the hospital with a broken nose, the result of a beating from Kelley. To avoid him, Reilly had moved in with her aunt and uncle and sometimes stayed with a friend.
Over the next few days, she complained to university and local police about Kelley's behavior: that he'd held a gun to her head and threatened to kill her, that he'd leaped in front of her car as she drove on campus and head-butted it, that he repeatedly called her and went to her aunt and uncle's home demanding to see her.
She filed a restraining order against Kelley on Oct. 17, 2016, but it didn't help, according to the lawsuit. Two days later, she told campus police Kelley had been following her on campus in his car, forcing her to run into the dining hall to escape from him.
Although the restraining order gave officers the power to arrest him when she reported the violations, they didn't.
Instead, the complaint says the Ottawa County Sheriff's Office mailed Kelley a warrant for his arrest over Reilly's domestic violence report on Oct. 28; the Grand Valley State University Police Department mailed a different arrest warrant on Nov. 2 for her stalking report. Four days later, Kelley found Reilly, dragged her into the street, and shot her.
"The usual procedure with dealing with a violent stalker, who's continuing to stalk the victim, who has arrest warrants for breaking the victim's nose, holding a gun to her head, and threatening to kill her and commit suicide, is to go pick him up," said James Rasor, Pamela Reilly's attorney. "The shocking thing about this in my mind, is, as far as I know, neither Grand Valley nor Ottawa County have instituted any investigations about how this happened. These officers have not been suspended."
One of the people named in the complaint, who was a police captain at the time of Reilly's murder, has since been promoted to chief of the campus police.
Pamela Reilly said neither police nor the university has ever contacted her family to talk about any internal investigation that may have occurred. "I don't think that any of them have taken accountability for her death," she said.
According to the complaint Pamela filed, no one with the power to stop Kelley took the violence and stalking seriously. The mother has been reliving the day she found out her daughter was dead for nearly two years. She couldn't return to her old job working with children with autism and Down syndrome because she can't work for eight hours a day. Not long ago, she listened to an audio recording made of Kelley being abusive to Reilly — Reilly's younger sister Jenny had wanted evidence. "It's hard to hear because I hear my daughter's voice on there, and I hadn't heard it since she died," Pamela said. "If they only did their job."
BuzzFeed News national reporter Tyler Kingkade contributed reporting to this story.