When the #MeToo reckonings started in October, it had been almost 10 months since Nikki Benz wrote on Twitter that she had been sexually assaulted on a porn set. It had been nine months since her alleged assailants sued her for defamation and intentional infliction of emotional distress; the men filed the ongoing lawsuit Jan. 11, 2017, the same day that she reported the attack to Los Angeles police. The May weekend that porn star Stormy Daniels was applauded for lampooning Donald Trump on Saturday Night Live, Benz was bracing herself for a conversation with a deputy district attorney.
In total, Benz waited 16 months for what she estimated was a 15-minute meeting with the DA on May 7, 2018. Less than two weeks later, she got a call she'd been dreading: The DA was declining her case.
"It took my hope for justice away," Benz told BuzzFeed News.
She'd been telling the same story since she burst into tears on a flight to the Philippines with her friend and fellow porn actor Jesse Jane on Dec. 18, 2016. Jane told BuzzFeed News that Benz "broke down on the plane" and described being brutally assaulted while shooting a scene the day before. Another friend on the trip, who does not work in porn and asked not to be named in this article, recalled that a shaken Benz told her she had gone into shock as the cameras were still rolling.
Court documents filed by both Benz and the scene's director, Tony T, confirm that only Benz, Tony T, and Benz's scene partner, Ramón Nomar, were present as they were shooting — the director had asked the rest of the crew to leave the room. Benz told police "that although she had agreed to perform anal in the sex scene, she did not consent to that type of violent rape scene. ... Tony T did not discuss the nature of the scene with [her] beyond it being a 'Boy/Girl-Anal' scene." Benz did not receive a script beforehand describing which sex acts she was expected to perform.
According to Benz's police report, after Nomar ripped off Benz's underwear and used it to gag her, the 115-pound woman, whose face was covered with a black ski mask, "became increasingly panicked by the level of violence that was occurring during the scene." The report states that Tony T reached out from behind the camera and choked her; at another point, Nomar thrusted into her so violently her "blood splattered on the white walls." Court documents filed by her defense attorneys say that by industry standards, a "boy/girl" scene involves physical contact between only two actors — not two actors and the director. In a text message from Dec. 19 quoted in the report, which Benz also provided to BuzzFeed News, she told an employee at the porn company, "I was basically raped on set."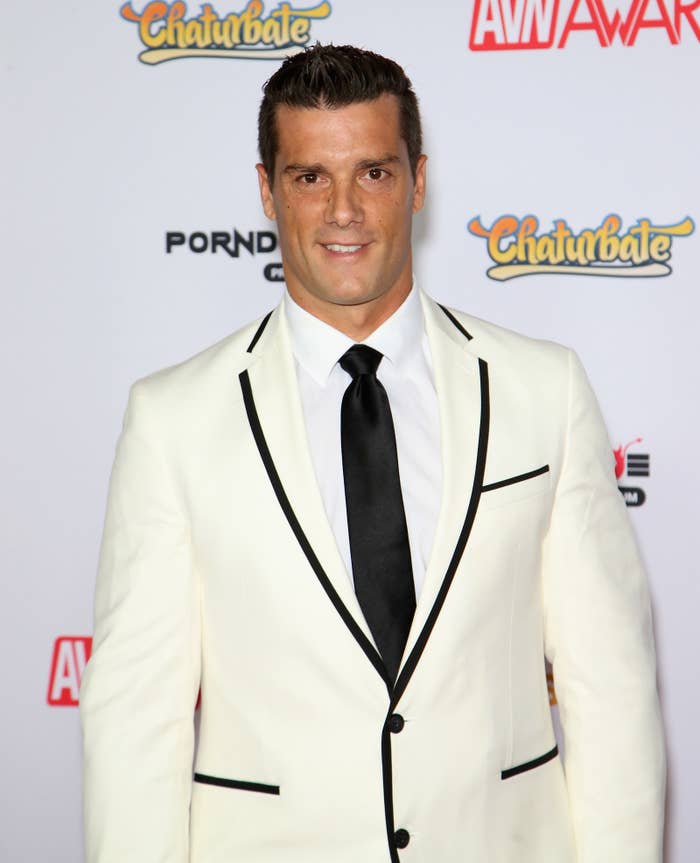 Benz's scene partner from the shoot, Nomar, dropped out as a plaintiff in the defamation lawsuit against her in early 2017, but Tony T continued as the sole plaintiff in the ongoing legal action. In the suit, he denies Benz's allegations, and says that her "untrue claims" have cost him jobs. Responding to a request for comment from BuzzFeed News, Tony T's attorney said that the director cleared the room to make it easier to shoot with a handheld camera and that according to raw footage of the scene, "There was no blood splatter on the walls or floor."
In his lawsuit, Tony T said the choking was "simulated" and that Benz agreed to it beforehand. His attorney also provided declarations made by a makeup artist and photographer from the shoot, who said that Benz did not tell them she'd been assaulted that day. A third declaration, by a production manager who was not present on set, said that on a phone call prior to the shoot, Tony T told Benz, "We want you to push your limits."
When reached by phone, Nomar said that he would not respond to questions about the lawsuits and that he could sue BuzzFeed News after the article was published. After hanging up on two phone calls, he called back, said, "This call is being recorded," and said BuzzFeed News did not have his permission to publish his name in a story, and said not to call him again. Answering a text message, he said, "If I ever have to respond...I will respond to a jury...you get it?"
Seeing herself as largely abandoned — by most of her industry peers, by her former company, by the criminal justice system — Benz decided to file her own lawsuit in April, not only against Tony T and Nomar, but also against MindGeek, the porn production behemoth she said failed to establish procedures that would have protected her. The lawsuit is seeking damages, including punitive damages, for assault, battery, sexual battery, gender violence, and, among other claims, negligent hiring and supervision.
"When we speak out about abuse that happens, people will blame us immediately. Imagine a girl at a bar that's wearing a slutty outfit and a lot of makeup. Imagine that times a thousand."
Because much of the day was caught on video, Benz thought her criminal case would be "a slam dunk." But she said the deputy district attorney explained during their brief meeting that he would have to convince a jury that what they were seeing in the video was not consensual. "He said that he couldn't differentiate what was acting and what wasn't. I told him, did you see the blood? Did you see the choking? I didn't agree to that." When BuzzFeed News informed her that a DA spokesperson said her case was declined "due to insufficient evidence," she said, "To me, that's disgusting. There's tape."
And as #MeToo made Benz feel less alone, it simultaneously made her feel she wasn't part of the movement. She hasn't seen the widespread solidarity and outspokenness among women porn performers that she's seen among mainstream women actors, because women in porn are still more afraid than their mainstream counterparts of being disbelieved and ruining their careers. As Tasha Reign, a porn actor and chair of the Adult Performer Advocacy Committee, explained in an interview, "When we speak out about abuse that happens, people will blame us immediately. Imagine a girl at a bar that's wearing a slutty outfit and a lot of makeup. Imagine that times a thousand."
Watching unprecedented public support for people who'd faced sexual misconduct, Benz wrote a pleading email to the detective on her case on Nov. 22, 2017. "I'm baffled as to why the mainstream actresses are getting the proper recognition/justice for speaking out against their abusers, yet I have spoken out about this almost a year ago and I have yet to hear back," she said. "Why am I fighting this hard to prove that I was physically/sexually abused when it's on film?"
The question gnaws at her. It also reveals how hard it is to prove a lack of consent — especially for sex workers. She told the DA her distress in the tape was real, but it wasn't enough. In Benz's message to the detective in November, she continued, "Writing this email is embarrassing to me. I'm devastated that I have to basically beg to be considered human."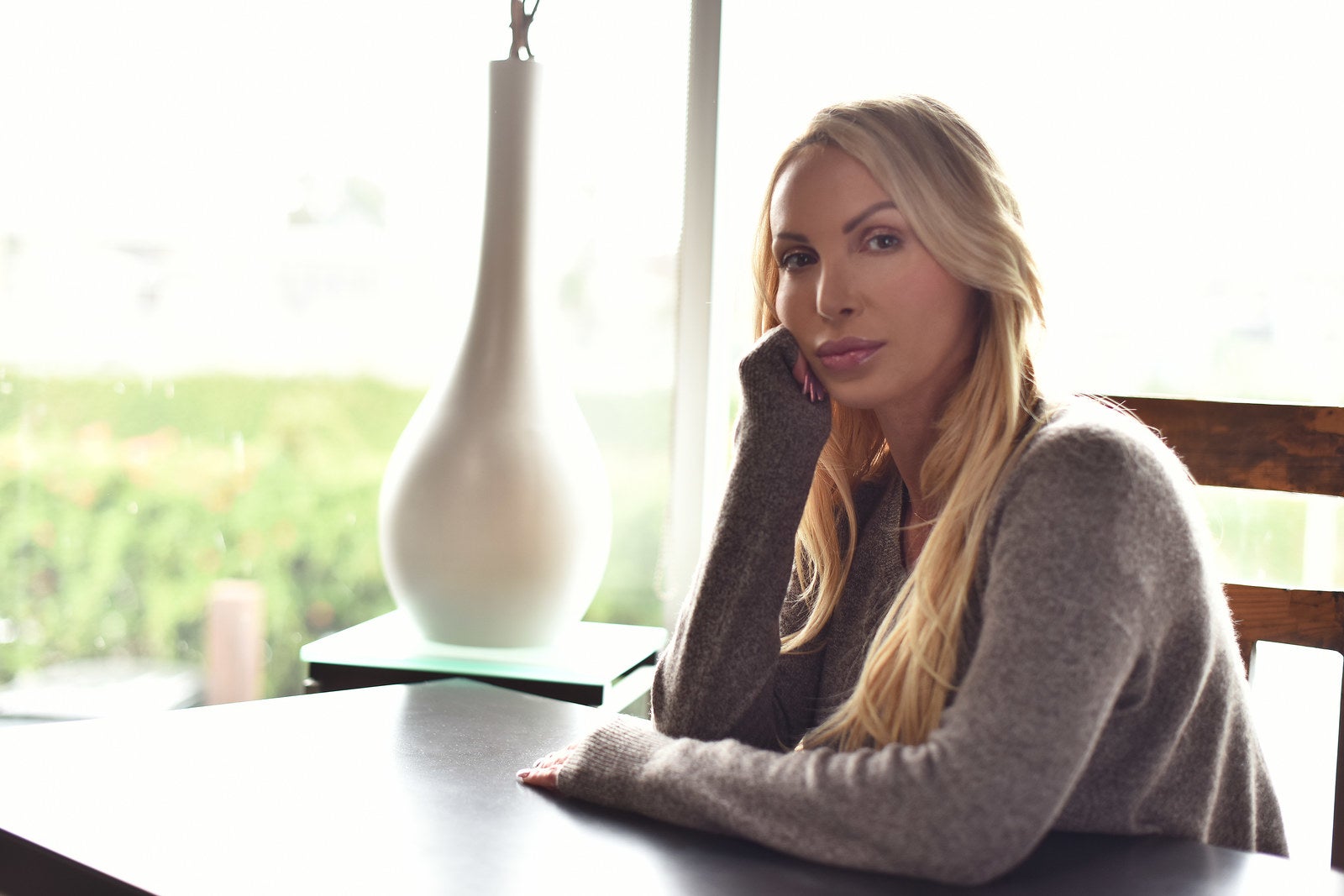 There were plenty of reasons for Benz to keep her story to herself, but she wasn't thinking about them when she started posting to social media. After the shoot, she'd sent a WhatsApp message to an employee of Brazzers, the MindGeek-owned porn company she worked for on contract. She provided screenshots to BuzzFeed News: "Did I leave today's set wanting to quit porn?....Yes. I didn't sign up for my head being stomped on, being choked by Tony from P.O.V. angle," she wrote. "Hardcore I can handle & deliver. ... Today was another level of feeling degraded." Benz recalled that over the phone, the employee told her that Brazzers would release the scene anyway. "They were just gonna edit out the rough parts," Benz said in an interview, horrified by the idea. "I thought they were gonna get away with it, so I had to speak out."
Brazzers did not release the scene, and the company soon put out two statements saying it was investigating, and then firing, Tony T after it determined that "some of the alleged conduct could have occurred." The first statement emphasized that "we do not produce content ourselves but commission producers to do so on our behalf," while the second focused on the company's support of Benz, writing that "Nikki understands that she has our support on this disturbing matter and that we are available to assist her through this difficult time." Speaking to BuzzFeed News, Benz called the response "bullshit" — a disavowal of responsibility by a company she'd known to be meticulously choosy about its scenes.
MindGeek, which was also accused of defaming Tony T until a judge released the company from his lawsuit in July 2017, did not respond to requests for comment.
Despite porn's ubiquity, one actor told BuzzFeed News that the industry is small, comparing it to a gossipy high school. "I know plenty of people in the industry with #MeToo stories that they're still too terrified to come out about," said Jacky St. James, a porn director. If a performer complains after a scene, or sometimes even if she says "no" to something during a scene, she could be branded as a troublemaker or "a diva" and lose work, actor Gen Padova said. When Benz first made her allegations in 2016, actor Dana DeArmond said on Twitter, "Brazzers owns the porn industry. Women have no other choice than to accept the abuse or not feed their families."
Still, the current climate around gender-based assault and abuse has seeped into the adult industry, too: When Benz first tweeted about her experience in 2016, several other women in the industry said they had complained about Tony T in the past. Porn actor and musician Carter Cruise told BuzzFeed News that during a scene Tony T was directing for Brazzers in 2015, he tried to pressure her into anal fisting and pretended to call her agent after she insisted she wouldn't do it. He became angry when she still refused, she said. (Tony T's attorney did not respond when asked for comment on Cruise's claim.) Reign told BuzzFeed News that before a shoot around 2015, Tony T locked her in a room and grabbed her phone out of her hand and screamed at her after she'd refused to get into a car with him and the crew, without prior notice, to drive to another location an hour away. "Didn't happen," said Tony T's attorney. "Tasha is close friends with Nikki as can be seen from Twitter."
Reign's then-agent, LA Direct Models president Derek Hay, told BuzzFeed News he remembered Reign complaining to him about Tony T at the time. "He had her arrive at one location to do makeup and then he wanted to drive her to an unknown location that hadn't been disclosed to anyone," Hay said. He remembered Reign telling him that Tony T grabbed her phone and screamed at her because "he was mad at her for insisting she drive her own vehicle."
In March, Leigh Raven and Riley Nixon said they had their boundaries violated by a performer, Rico Strong, on sets with independent producer and director Just Dave. Strong and Just Dave denied the allegations; Just Dave later released footage of Raven's scene in an attempt to discredit her. Though Raven and her wife, Nikki Hearts, told the New York Times they lost work after Raven spoke out and went to the police, it's too soon to tell whether the final outcome will include criminal or professional consequences for the men.
While #MeToo has triggered an avalanche of support for women in many industries, the movement hasn't lifted up sex workers' stories, Cruise said. "You have this woman, Nikki Benz, who's a major fucking name, accusing a major fucking company," Cruise said. "You don't see any recognition from the #MeToo founders." And while the movement has given sexual misconduct victims in other industries examples of swift justice, women in porn have two main examples of assault allegations that flopped. At least nine women, including the prominent porn actors Stoya and Joanna Angel, said in 2015 that fellow performer James Deen sexually assaulted or abused them, yet "he is doing better than ever," Benz said. Ron Jeremy was banned from the 2018 AVN Adult Entertainment Expo and Awards for groping women, but Deen attended the awards show — as a nominee. (Deen denied all the women's accounts.)
"Nikki's a pro and a veteran. If that can happen to her, it can happen to any of us."
In 2016, when Benz publicly stated that she was assaulted, a little more than a year after the allegations against Deen, she promptly got sued. Tony T was fired by Brazzers, but Nomar still works steadily in the industry, including for Brazzers.
The fallout sent a chilling message to other women in porn, Benz said. "Fear is a great way to control people." She took on the financial burden of defending herself in a lawsuit right as her contract with Brazzers — and the steady income it brought — ended. The lawsuit that accuses her of defamation posits that she may have invented the allegations to get out of her contract. Benz scoffed at the notion. "Why would I want to get out of my contract by coming up with something like this?" For income post-Brazzers, she's had to rely on feature dancing at clubs, as well as private Snapchats and subscription sites like OnlyFans where she makes her own content.
Benz's stature in the industry — as a white, successful, steadily working actor — is what made her whole story so devastating to other women in the industry, according to Adult Performers Actors Guild President Alana Evans. "Nikki's a pro and a veteran," she said. "If that can happen to her, it can happen to any of us."
And if a sexual assault was possible, a financial hit if you complained was inevitable. "A lot of girls, they do live paycheck to paycheck," Benz said. "They're afraid to speak out against Brazzers. They're just afraid."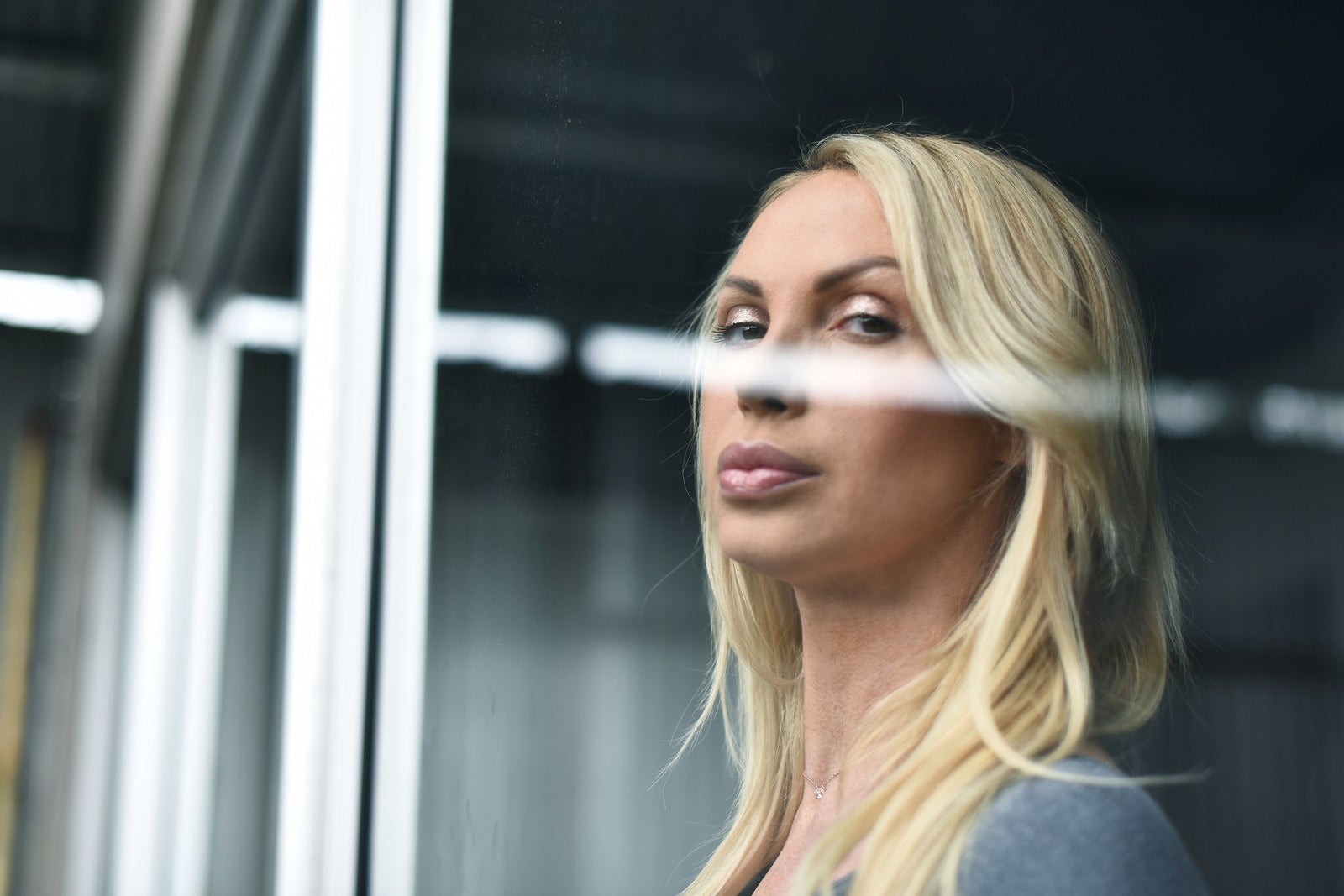 In addition to reasonable fear, there's also confusion: Within porn, there generally aren't formal channels for reporting abuse or harassment. The industry is decentralized and largely unregulated beyond its sexually transmitted infection testing protocol, known as the Performer Availability Screening Services, or PASS, which is run by the Free Speech Coalition.
In her capacity as APAC chair, Reign has been pushing to implement sexual harassment and assault training alongside STI testing, mandating that performers present evidence of the training before they can shoot, much like they present evidence of clear STI test results. She's not optimistic about the plan going through. The executive director of FSC, Eric Paul Leue, said implementing a training has been complicated by several factors, including the unique needs of sex workers: A standard sexual harassment training wouldn't address their workplace issues. "There's not a lack of energy for this, but it has been slower going than I think we originally hoped," he said.
Likewise, Evans has been trying to get more porn producers to use a written checklist of agreed-upon sex acts before every scene. That was one problem for Benz's criminal case: There was no script issued to Benz prior to the scene, so the performers wound up in a he-said-she-said over which acts they had agreed to beyond rough anal sex and wearing a mask. With Benz's support, the guild created the "Benz List," which was sent to agents and industry groups and posted to the guild's website. But at this point, the union can't enforce its use. Both Evans and Reign have found that the momentum for systemic change isn't there.
"We obviously can't have the same rules that a corporate company would have," Cruise said. "But we probably need some kind of guidelines that are being enforced." Reign suggested one solution could be legislation. However, the industry has vociferously resisted outside oversight in the past, including Measure B, the LA law requiring that performers wear condoms in the county. After the law was approved in 2012, a lot of porn production moved out of the county or underground to avoid compliance.
Suspicion of state oversight is related to the stigma that can prevent sex workers from accessing services that are technically available to them. In particular, women in porn can face hurdles when it comes to the justice system itself.
Evans was somewhat critical of women posting their stories on social media and said women should go to the police first. Yet she also said that she had a negative experience with reporting an assault. "I was raped, and I was roofied" at a private residence in December 2008, she said, which she told the police the next day. (She provided documentation of the report to BuzzFeed News.) "I wanted the cops to do their job. Now, of course, they didn't. ... I guess apparently in porn, the laws about consent and alcohol, they don't work with us, because everyone in the house will tell you I was completely intoxicated."
"Because I'm an adult star, I feel like I'm not a priority. And I hate feeling that way."
Reign said she, too, went to the police in 2017 to report an on-set incident in which a director slapped her genitals without her consent. She remembered the detective she met with advised her to always bring an outside witness with her to work. "That type of behavior immediately made me realize that I was working in an industry that was not viewed as a normal job, nor did I have the same rights as other women," Reign told BuzzFeed News. "No other job does somebody tell you you have to have a fucking witness on a set."
In response to the women's claims, the LAPD provided BuzzFeed News with a statement that said, "Anyone who reports a crime, regardless of your race, cultural background, gender, or employment status can feel confident that this Department will be relentless in that search for justice, especially with crimes like sexual assault and rape."
With her peers' stories in mind, Benz was concerned that when she went to the LAPD she'd be perceived as a "bimbo" and she wouldn't be taken seriously. "My scene is not just a regular boy-girl scene; it was also an anal scene, and that's even more awkward to talk about," she said. "I didn't want to be laughed at." The police she dealt with were by and large respectful, she said, but just before her meeting with the DA, she wasn't optimistic. "I now have to prove to them, please don't dismiss me because I'm an adult star. ... I do feel like if I wasn't an adult star, and I did a mainstream movie where I had to act like I was being raped and I actually got raped, it would have been dealt with in a week. But because I'm an adult star, I feel like I'm not a priority. And I hate feeling that way." When she got the call saying her case wasn't moving forward, she was sad, but not surprised.
"I just want the industry as a whole safer for everybody," she said. She pointed out that written consent lists would help protect producers as well as talent. There should have been a script that day in 2016, she said, but because she was a brand ambassador for Brazzers, she had assumed she was safe. With her lawsuit, she believes she's in for an arduous battle.
"What's that story about the Goliath? I feel like that," Benz said. But as daunting as it seems, she believes she has no choice: "I have to do this. If I don't do it, if I don't stand up for myself, who will?" ●
CORRECTION
A photo that misidentified its subject has been removed from this post.