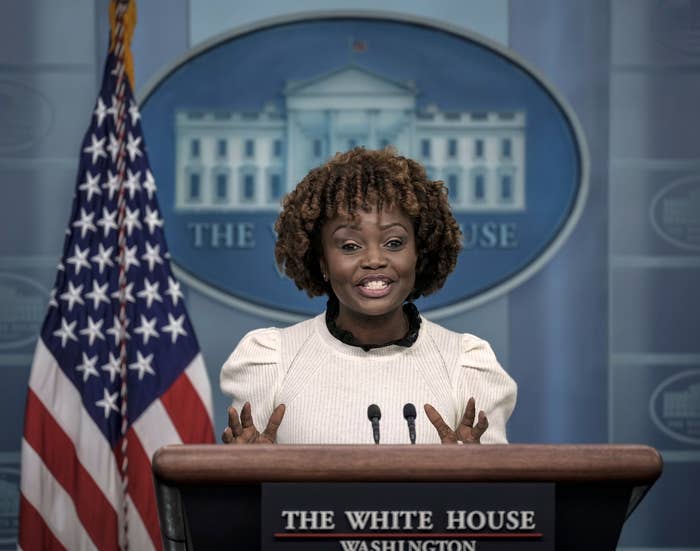 Having Niall Horan perform at the White House is an amazing opportunity, but press secretary Karine Jean-Pierre wouldn't know.
During a press briefing on Thursday, Jean-Pierre announced the One Direction alum will perform at the White House on Friday during a St. Patrick's Day ceremony. Horan was born and raised in Ireland, while President Joe Biden is partially of Irish heritage.
However, Jean-Pierre doesn't seem to know too much about Horan or his famous band. In the press briefing, she mispronounced Horan's last name and revealed she has no idea what One Direction is.
"Niall is a multiplatform singer-songwriter who toured the globe including with One Direction," she said. "I'm going to keep my comments to myself on One Direction. I don't know who they are sorry. Many of you, I'm sure, do."
Despite not being a One Direction fan, Jean-Pierre said she was aware a few members of the White House press team were truly excited for Horan's upcoming performance.
One Direction is, of course, Horan, Liam Payne, Louis Tomlinson, Harry Styles, and formerly Zayn Malik. The band first formed in 2010 on the British reality singing competition The X Factor and announced an indefinite hiatus in 2016. Malik left the band in 2015.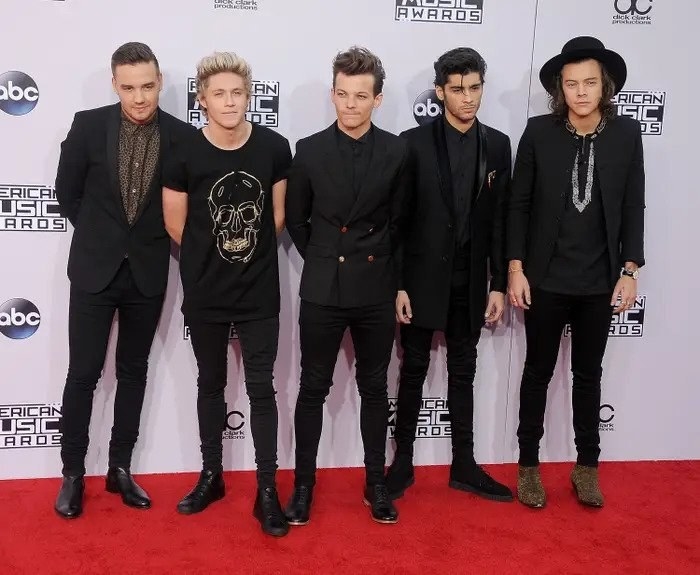 Jean-Pierre tweeted that all the music lovers in the White House administration were thrilled to welcome Horan to the perform on St. Patrick's Day.
"It doesn't get better than this!" she wrote. "I think I speak for all the music lovers in the Biden-Harris Administration when I say we cannot wait to welcome @NiallOfficial to the White House tomorrow for a special performance to celebrate St. Patrick's Day!"
In a quote-tweet, Horan responded, "It's an honour to be invited and represent my country. Looking forward to performing and celebrating St. Patrick's Day at the White House tomorrow."
On Friday, Biden and Vice President Kamala Harris will also meet with Ireland Prime Minister Leo Varadkar at Friday's ceremony as part of the tradition where Irish leaders visit the White House to gift shamrocks to the president. The ceremony dates back to 1952 when Ireland's US ambassador John Hearne sent a box of shamrocks to President Harry S. Truman.