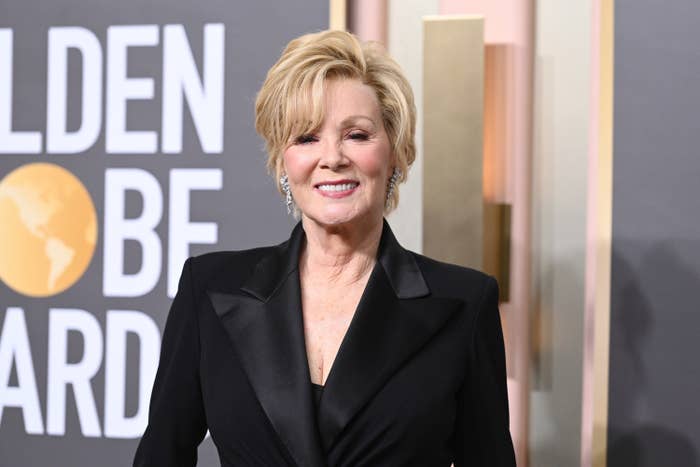 Jean Smart is doing fantastic following a recent heart procedure, according to some of her Hacks costars, including Hannah Einbinder.
Smart was unable to attend the SAG Awards on Sunday due to her health, despite winning another award at the ceremony.
"She's recovering. We just visited her," Einbinder told Variety on the red carpet ahead of Sunday's ceremony. Einbinder said production is set to resume soon, but producers have not given the cast a set date yet.
Production for the third season of the comedy series has been paused due to Smart's treatment, according to the Hollywood Reporter on Thursday.
Other Hacks actors including Rose Abdoo and Johnny Sibilly gave updates on Smart's health on the red carpet ahead of the show.
"We just love her. We're sending all of our love to her and she's doing fantastic," Abdoo told People magazine. Sibilly added, "We're having a dirty martini for Jean tonight."
BuzzFeed News has reached out to representatives for Smart for additional comment on her health.
In an Instagram post last week, the Emmy-winning actor revealed she underwent a heart procedure that was successful. She did not detail what type of procedure it was or what prompted it. She also used the post to spotlight heart health during February, which is American Heart Month.
"I am fortunate to have excellent professional care and support from family and friends while I continue to recuperate. Please listen to your body and talk to your doctor- I am very glad I did," Smart wrote.
On Sunday, Smart won the Best Female Actor in a Comedy Series SAG award for her role in Hacks, a prize she has now won in back-to-back years.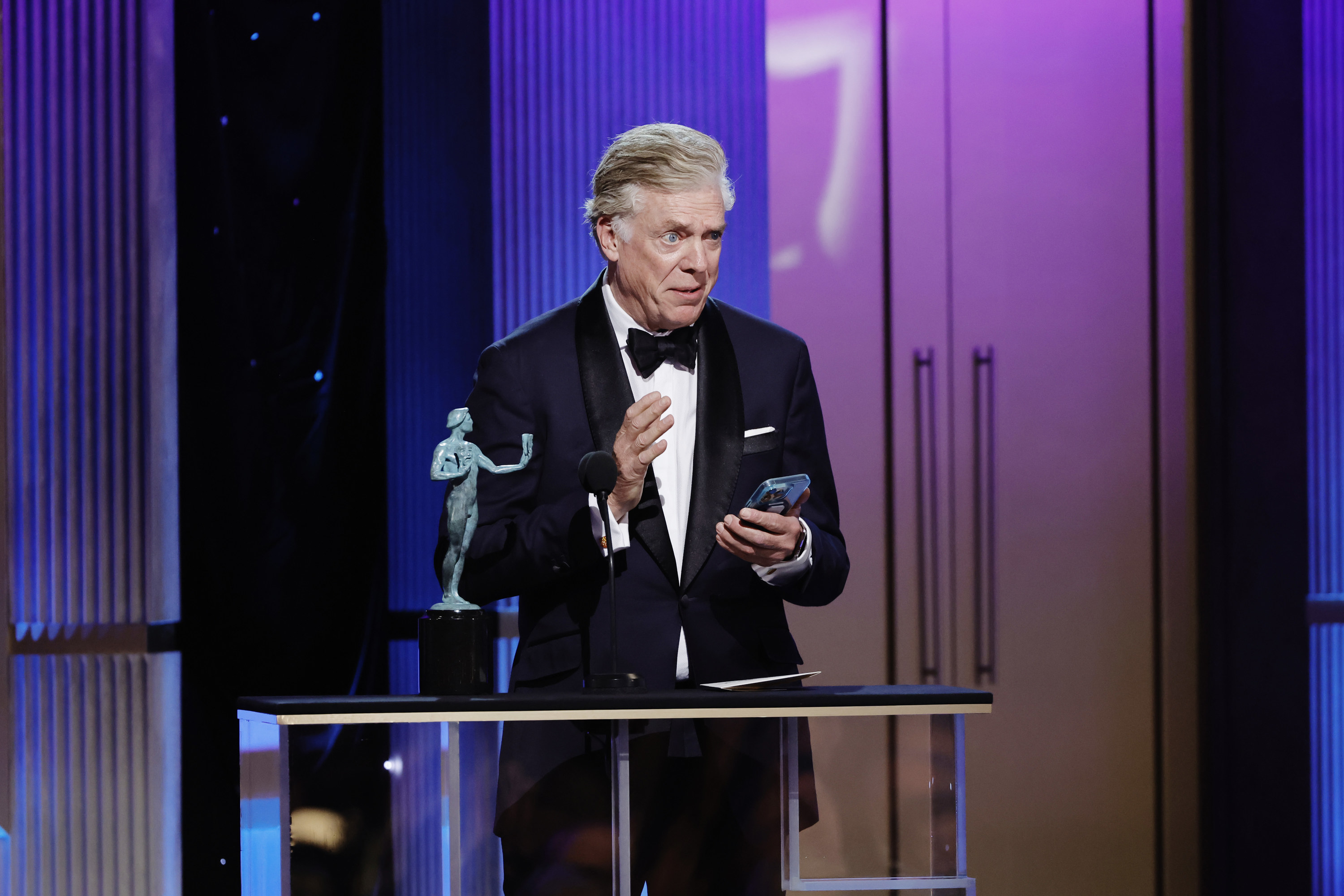 Since Smart didn't attend, her friend and costar Christopher McDonald accepted the award on her behalf.
He said that Smart apologizes for being unable to attend the ceremony following the procedure. Smart also congratulated the fellow nominees, which included Abbott Elementary's Quinta Brunson and Wednesday's Jenna Ortega, for their brilliant work.
"I'd like to thank my cast and crew, HBO, Universal, my representatives, and, tonight, especially, I'd like to honor all of the guest stars that appeared in Season 2, whether it was one scene or one line. I think we all know how hard a job that is," McDonald said on Smart's behalf. "You have all made our show richer, funnier, more real, and I can't thank you enough for that."