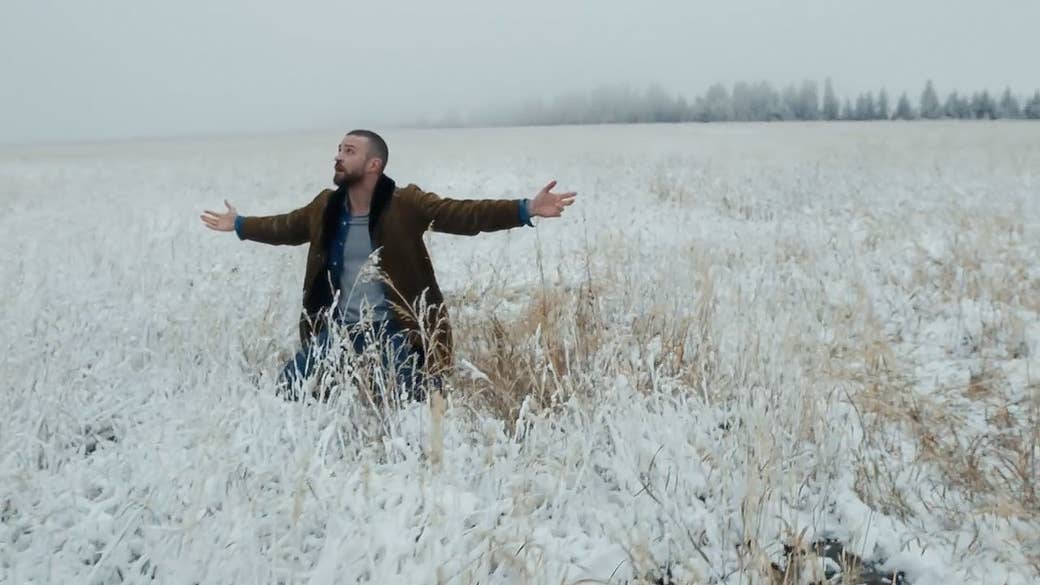 "It feels like mountains, trees, campfires, like Wild West, but now," Jessica Biel intones, with great import, over a rapid montage of mountains, of trees, of campfires, and of her husband, Justin Timberlake, whose forthcoming album Man of the Woods is being teased with this video. Timberlake himself proclaims in voiceover that the album is "really inspired by my son, my wife, my family, but more so than any album I've ever written, where I'm from."
Where's Timberlake from? Most fans could tell you right away: not the Wild West, but the South. Specifically, a small town outside of Memphis, Tennessee, called Shelby Forest. He spent his adolescent years in Orlando, Florida, starring on the Mickey Mouse Club before moving onto teen idolhood as a part of NSYNC. In the years after, especially as he became more involved in Hollywood, he lived in Los Angeles. But over the past two years, Timberlake's definition of "home" has expanded: Now it includes the tiny town of Leiper's Fork, Tennessee, where he owns 126 acres of land an hour's drive from Nashville; a $20 million Tribeca penthouse; and a home outside of Big Sky, Montana, in an exclusive residential community called the Yellowstone Club.
Few places live in the public imagination as signifiers of the West like Montana, a state that boasts unrivaled and largely unspoiled beauty, with just over a million residents spread over 147,000 square miles of land. It's a place that unironically embraces the unofficial motto of "the last best place."
But the immediate response to Timberlake's video was ridicule: Montanans laughed at the notion that a multimillion-dollar home at a private ski resort, filled with other non-Montanans, would evoke "the Wild West"; others suggested that he'd watched The Revenant or listened to Bon Iver once and co-opted the signifiers. At The Outline, Ann-Derrick Gaillot argued that the video signaled Timberlake's "rebranding as a white man," laying out the ways in which Timberlake's musical style and success would be impossible without black producers and black influence — and that this current move suggests a pivot to "pandering to a whiter America."

Timberlake's desire to return to "where he's from," and a corresponding fetishization of the West, is by no means novel: It's the very heart of the Western myth, with its promise of wide open spaces where men can be men. But the comparison to Bon Iver points out how superficial Timberlake's claim to that myth is: Justin Vernon's woods were, in fact, the ones he grew up in; the cabin where he wrote For Emma, Forever Ago was his family's. And the cult of Bon Iver has never not been centered in Vernon's vulnerable, backwoods, falsetto-voiced masculinity.
By contrast, Timberlake's out-of-nowhere embrace of the West comes at a pivotal point for his career — and for the place of white men in the public consciousness. Over the last five years, he's had a child and passed the age of 35; his only hit was a forgettable paint-by-numbers pop song for the movie Trolls. He's also weathered sustained criticism for acts of generalized thoughtlessness: an "I'm sorry you're mad" apology when his wedding reception featured a homeless black man for laughs; another apology for a Twitter gaffe in which he blew off questions of appropriating black culture.
Twenty years ago, Timberlake launched his tremendously successful solo career with a dance and style borrowed heavily from black artists — and Michael Jackson in particular. Now, like so many white artists (Miley Cyrus, Macklemore, Iggy Azalea) who've built their fame at the intersection of hip-hop, R&B, and pop, his image and music are scrutinized, particularly in terms of racial dynamics and appropriation, in a way that Paul Simon and Madonna never were.
For Timberlake, who managed to avoid significant scandal in his early career (even while he grew up a teen star, dated Britney Spears, wore matching denim tuxedos with her on the red carpet, and transformed their breakup into a hit song) it's a new reality. In many ways, he's an old-school, classic Hollywood star, whose rise was facilitated by his own endless faith in his own charisma and its ability to get him whatever he wanted. It got him the girl; it got him the successful solo career after his embarrassing boy band gig; it got him Hollywood roles and, when those failed, even more Hollywood roles. It made him a member of the exclusive "Five-Timers Club" of Saturday Night Live hosts. He laughed off getting Punk'd by Ashton Kutcher; he put his dick in a box while dressed like a member of Color Me Badd. He exposed Janet Jackson's breast on national television — earning CBS a $550,000 fine — and yet walked away more or less unscathed from a moment that effectively ended her career.
In 2012, he released a sprawling two-part album, the first half of which had an average song length topping seven minutes. Not since Bruce Springsteen released two albums on the same day, or Garth Brooks adopted an alter ego named Chris Gaines, has a white male artist been that assured of his own popularity.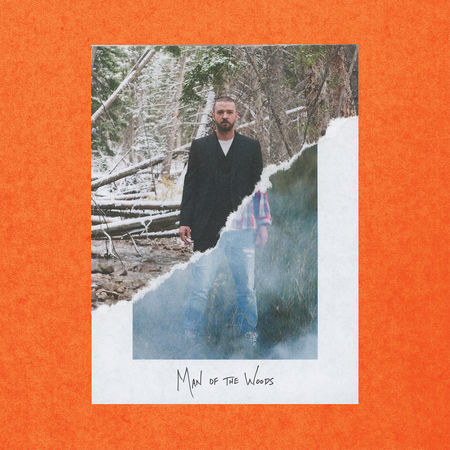 But where does Justin Timberlake fit today? He's no longer the moody Timberlake of "Cry Me a River" or the womanizing commitmentphobe of "My Love"; the upbeat swing of The 20/20 Experience feels like a remnant of the Obama years. When it was announced that Timberlake would perform at the halftime of the 2018 Super Bowl, the response was much less driven by anticipation of his performance than by those still waiting for #JusticeforJanet, or at least an apology for the way Timberlake abdicated responsibility for his role in "Nipplegate."
Cue: Montana.
When rumors of Timberlake's purchase of a home in the Yellowstone Club first began circulating in 2015, Us Weekly reported that the family's move was motivated by a desire to protect their newborn son, Silas, from the surveillance and scrutiny of Hollywood. One "insider" told Us that Biel, who grew up in Boulder, Colorado, is "happiest when she's in the mountains." No mention, however, of Timberlake himself, who has spent the last two years promoting Trolls, filming a supporting role in Woody Allen's Wonder Wheel, opening the Academy Awards with a rendition of "Can't Stop the Feeling," and performing at a handful of festivals.
On Jan. 2, he dropped the teaser trailer for Man of the Woods," complete with Bon Iver–style symbology, and revealed the album's cover, which literalizes his transformation from a man in a black and white suit to a man "of the woods." On Friday, he released the album's tracklist, featuring the song titles "Flannel," "Montana," "Livin' Off the Land," and "The Hard Stuff."

Flannel! Seriously! Part of why the Western motifs of Man of the Woods feel so performative, so memeworthy, so laughable is that it doesn't feel like a progression, or like something Timberlake's been working toward, or a return to his roots. Instead, it's the image equivalent of a trip to a dude ranch: an accidental projection of his greatest vulnerabilities, and a desire to immerse himself in a simple, elemental, mythical, masculine world that doesn't ask hard questions or demand nuanced answers.
The West is Timberlake's private world — and, he seems to suggest, a gateway to his "authentic" inner self — but it's also a forum in which he gets to decide which questions are asked, and which ones he'd like to answer. There's no paparazzi, after all, at Yellowstone Club; part of the reason celebs flock to it is because its exclusivity (membership is capped at 864 households) means that you don't have to take your bodyguards on the ski lift. And as several people who've visited have told me, when Timberlake is in any of the club's tony public spaces, guests are quietly asked not to "request selfies with Mr. Timberlake."
Timberlake is fully in control of which images come out of his life in Montana, a stark contrast to New York, or Los Angeles, or even Tennessee, where documentation of his life and that of his family are at a premium. In Montana, he doesn't have to endure the feminizing dynamics of celebrity culture in general and paparazzi surveillance in particular. In Montana, his life is his.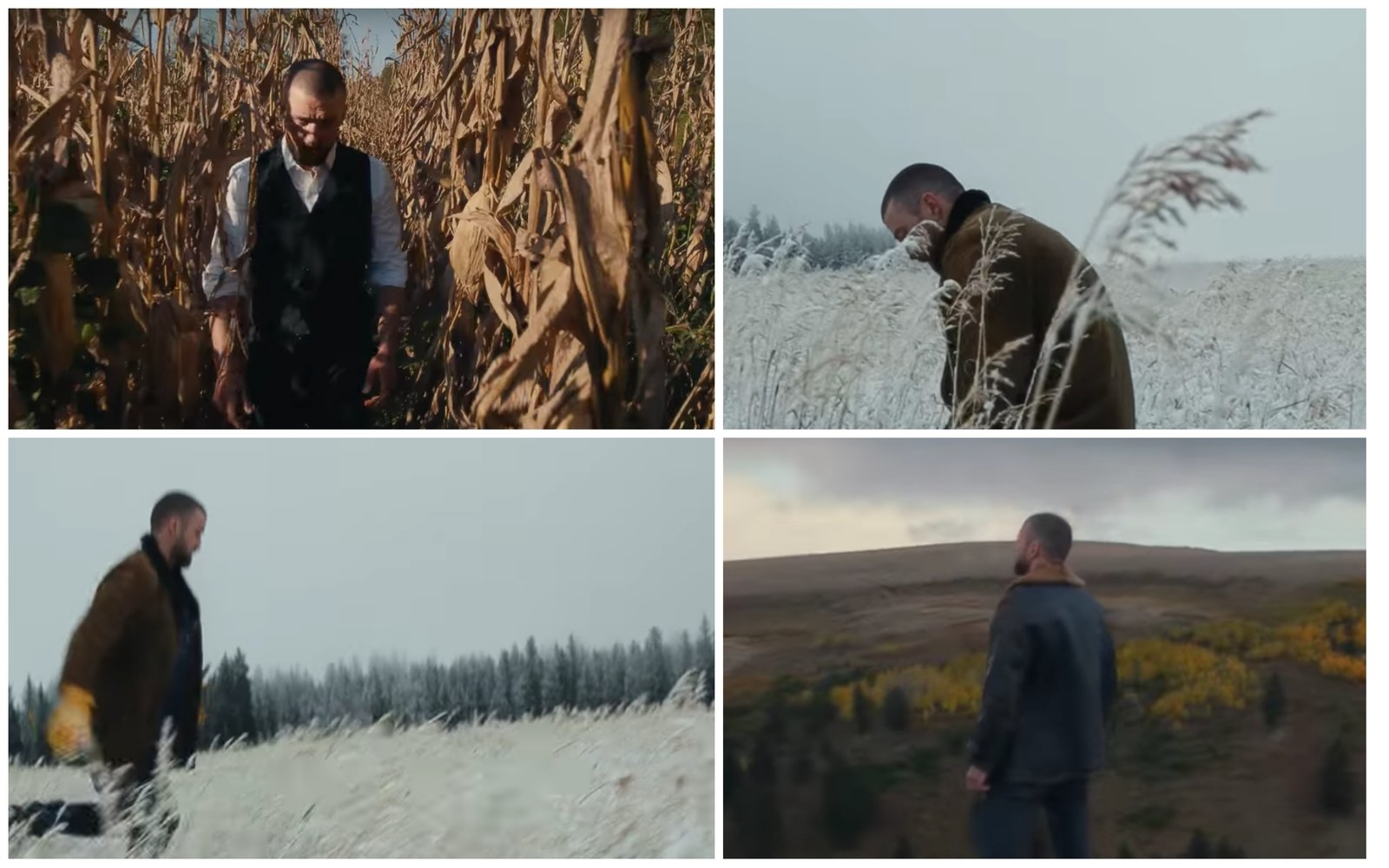 The teaser trailer condenses this idea to its most basic form. Just a minute long, it nevertheless features 49 shots, alternating swiftly between images of the natural landscape (sky, water, plants, horses, fire, mountains) and Timberlake: Timberlake enveloped by water, Timberlake kneeling in a snow-dusted field of cheatgrass, Timberlake walking through rows of corn.
There's a quick shot of Timberlake nuzzling with Biel, whose bronzed face and quasi-cowboy hat connote the same sort of raw elemental-ness conveyed by the rest of the video. Same for one of the longest shots in the entire video: Timberlake, shirtless, holding a small child (presumably his son) close to his chest in front of a fire.

You can break down each of the shots in the teaser even further, but the overarching message is incredibly simple: The West is a place of authenticity, or regeneration, of fatherhood, of returning to the basics, of freedom, of control — all of which is to say, of unfettered manhood.

Timberlake isn't the first pop star of his generation to deploy the backwoods masculinity pivot. In 2012, John Mayer retreated to a Montana ranch on the Yellowstone River, selling his homes in New York and Los Angeles. Mayer, like Timberlake, had found himself in an assortment of mini-scandals, also related to thoughtlessness when it came to comments on race (most infamously, "My dick is sort of like a white supremacist"). Mayer, too, said he wanted to extract himself from the paparazzi complex. At the same time, he underwent surgery on his vocal chords, which required months of vocal rest. He needed to literally stop speaking, and Montana was the perfect place to shut the fuck up.
When Mayer re-emerged, the press narrative centered on the ways that Montana had granted him distance from his reputation as an asshole. In an extensive interview with CBS Sunday in 2013, Mayer walks the host around his ranch in the winter, pointing out the various features of the Yellowstone River, before settling into a cozy, intimate tell-all. "It's very liberating when you realize that it's impossible to make everyone like you," Mayer said, the snowy expanse of his ranch visible through the window behind him.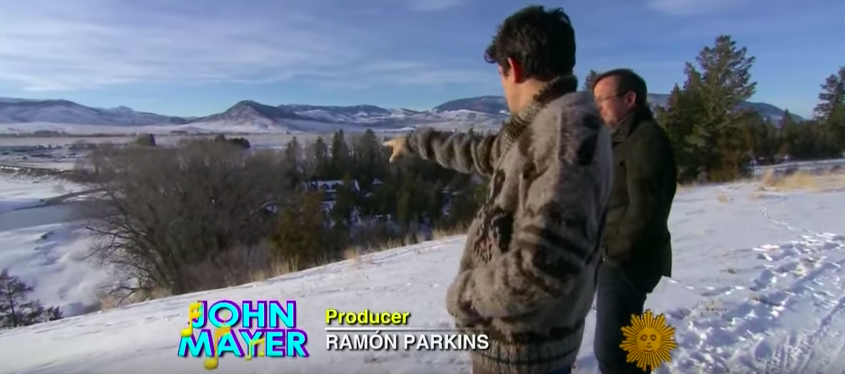 "Big Sky Country is an ideal escape for a rock star trying to heal," the narrator explains. Mayer was healing his vocal chords, but the larger implication is that the city — and fame — had made him into someone he wasn't. "There's all these struggles and stressors and conflicts every day [in the city] that you don't even notice," he told the Independent. "But waking up happy and going to bed happy, with contiguous happiness throughout the day, is very rare. You think: 'I'm sure they're saying my name somewhere. Somewhere, some hideously underpaid blogger is typing my name, and they're either saying I'm great or I suck, but I don't hear it and I don't see it.' It's the most remarkable feeling I've ever had in my life – to be truly content, and to have that contentment not up for grabs by other people."
What liberated Mayer — what made him return to himself, and his music, and the essence of what made him "a good man/with a good heart," as the lead single from this 2012 album Born and Raised, "Shadow Days," claimed — was distance, literal and figurative, from what other people thought of him. A place like Montana, where the voices are so far away he doesn't have to listen to them.
The video for "Shadow Days" makes the journey literal: Mayer starts in the city, gets in his car, and drives West: first to Monument Valley, one of the most iconic markers of Westernness, and then up through Idaho and into Montana, stopping at various places to be alone, pluck at his guitar, and sing into the distance. Once out of the city, he starts interacting with normal people — he goes to a guitar shop in a small town, plays around, shakes some hands, slaps some backs — and buys some oil to fix his car himself.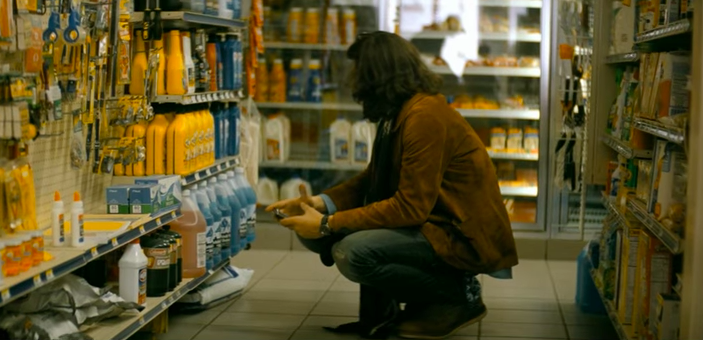 These might not be the traditional markers of woods masculinity, but for someone like Mayer — best known for womanizing and/or writing sensitive songs like "Your Body Is a Wonderland" and "Daughters" — it's meant to signify a transformation. Same for the cover art for Mayer's second post-Montana album, Paradise Valley, which places Mayer, dressed in a long coat that approximates a cowboy's duster, staring into space, cowboy-ish hat on his head, while a black lab looks up attentively. (Like Timberlake, Mayer also, at one point, dons a Pendleton Blanket amid the Montana snow).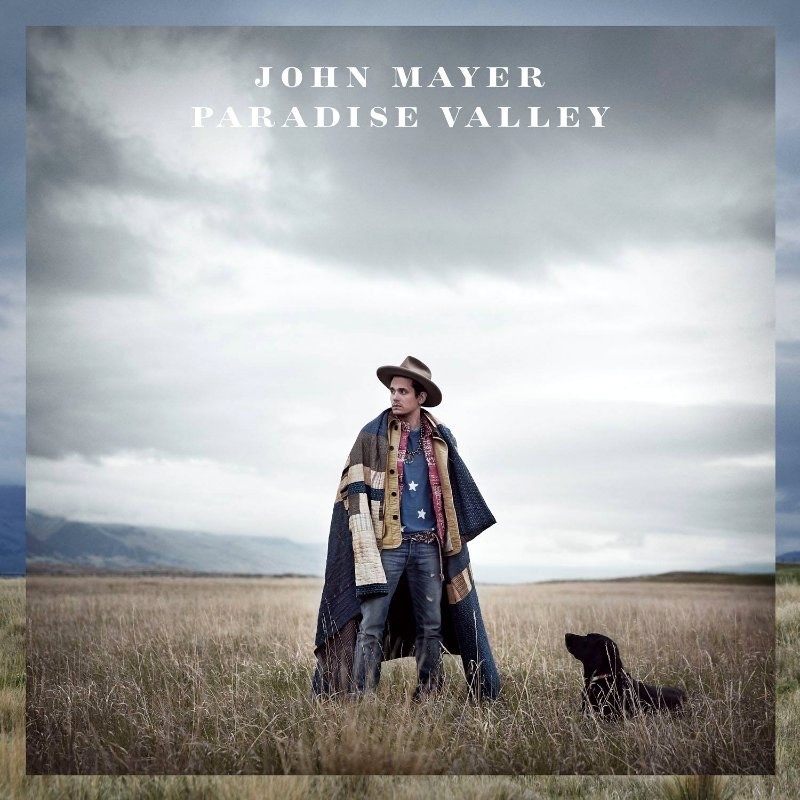 Mayer's retreat has largely achieved its intentions. The swagger is gone; his name is no longer immediate pop culture shorthand for "dickish pop star." The West did its work: It shut him up, extracted him from passive dynamics of contemporary celebrity, allowed him to regain control over his image and what it meant. For Mayer, moving West meant regaining mastery — even if each of his three post-Montana albums has sold less than the one before it.

Yet neither Mayer nor Timberlake has actually moved to the West. They've moved to a sanitized, whitewashed, exclusive myth of the West; a West where there are wide-open spaces without any reminder of how they got that way (stealing land from Native Americans); a West where life is "without strife" in part because it's so incredibly white. It's a West where the presence of dude ranchers like Mayer and Timberlake — and hundreds of other non-Montanan millionaires like them — have made it increasingly difficult for nonmillionaire Montanans to maintain their ways of life.
This vision of the West as one of the last nourishing, manhood-stabilizing retreats for outsiders — the last best place — is a myth built on hollow stereotypes. But its perpetuation, whether by country music or the Montana tourism board or Timberlake, is essential to the nation's sense of self, and gets reactivated in times of national identity crisis. It is a way, as Western historian Patricia Nelson Limerick puts it in Legacy of Conquest, to escape "modern troubles."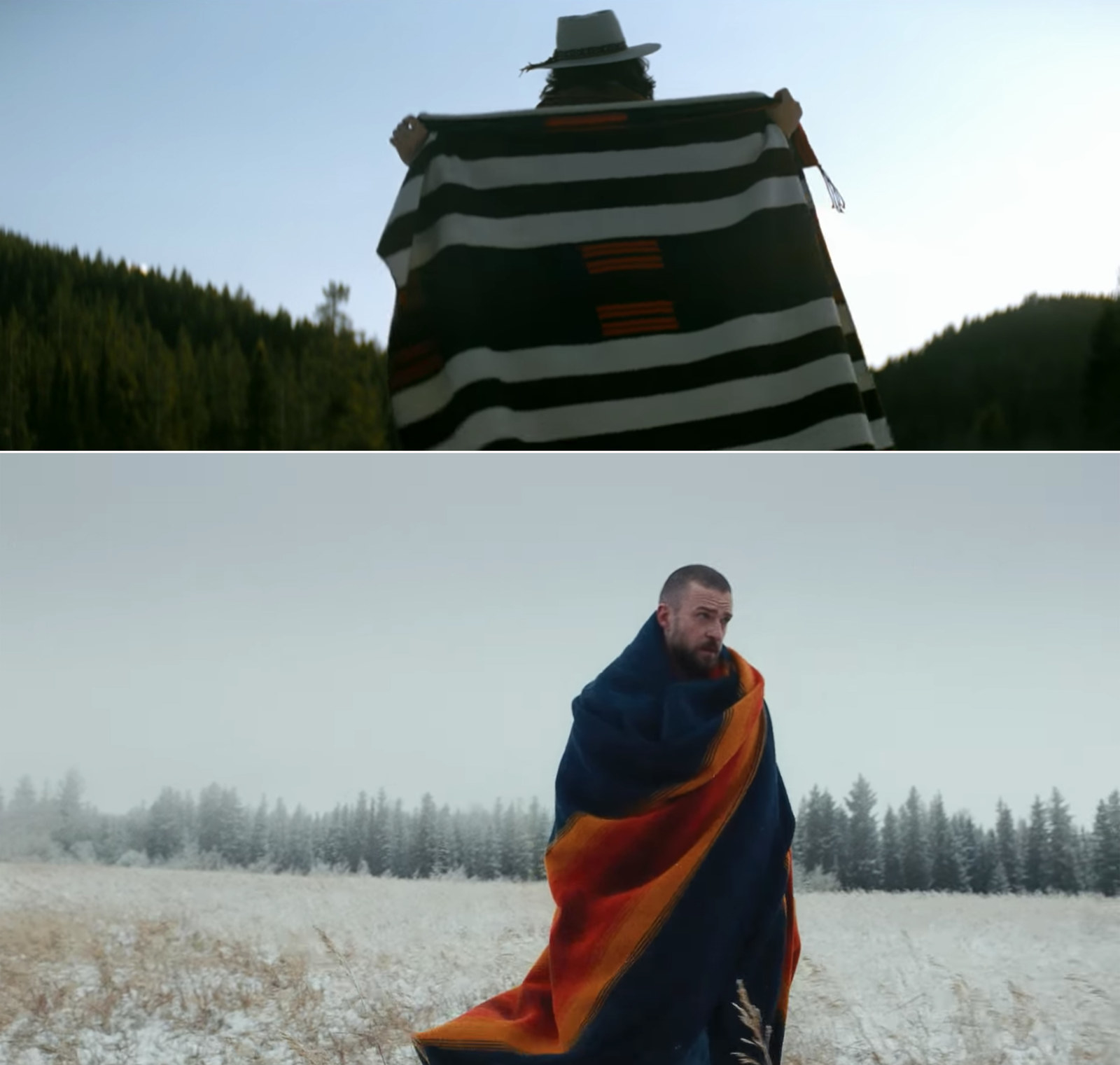 When Westerns dominated the cultural landscape in the late 19th and early 20th century, that "modern trouble" was, well, modernity: the rise of modern technologies and the fundamental alteration of America society, the general shift from agrarian to urban ways of life. But also: the influx of women into the workplace, the migration of African-Americans from the South, the influx of ethnic Others from Europe and Asia, all of which threatened the primacy of white males within the American cultural hierarchy. Watching or reading or listening to a Western allowed men to reinhabit that primacy, however briefly, but the genre's popularity — along with dude ranches, Paul Bunyan, and Wild West shows — did something even more powerful: They established that scenario as ideal. You don't have to become a cowboy, in other words, to participate in the elevation of its vision of (white) masculinity.
The most recent elevation came in the form of the so-called "lumbersexual": the urban man who dressed and adopted fleeting hobbies of a "man of the woods," including the collection of flannel shirts, the purchase of Carhartts, the cultivation of a robust beard, and skills like woodworking and axe throwing. In 2014, Willa Brown, writing for the Atlantic, made a compelling argument linking the lumbersexual to both gentrification — the process by which hipsters colonize and come to own a once "savage" urban area — and a post-recession crisis of masculinity.
But that crisis, like the one of the turn of the 20th century, was really one of white masculinity, and the avatars of lumbersexuality — Justin Vernon, Nick Offerman — are not that far removed from Teddy Roosevelt and Paul Bunyan. "The message of these symbols was clear," Brown wrote. "Get out of the cities and into nature, and the white man would be more powerful than any of the forces threatening him. Even a weekend at a camp in the Adirondacks or a little woodworking would do the trick."
Manhood would be restored, as would any anxieties about worthlessness or your voice not mattering. Which is to say: White manhood, and the confidence that naturally accompanies it, would be restored.
It makes sense, then, that our contemporary version of the lumbersexual — call him the man of the woods — would be men like Mayer, and Timberlake, and even Donald Trump Jr., whose Instagram overflows with shots of him hunting in Montana, who gives interview with bowhunting magazines, who claims he hasn't spent a weekend in the city in a decade, who poses for the New York Times in a flannel in the middle of the woods, and professes that friends call him the "Fifth Avenue Redneck."
These men are all unequivocally successful: They have enviable careers, global celebrity, and are paired with some of the most beautiful women in the world. They're not trying to escape shame or disappointment. Instead, they're fleeing criticism — and criticism, in particular, of the way they've handled issues concerning race and their own privilege.
A place like Montana offers something more than just space, or control over who's asking questions. In Montana, these men have effectively placed themselves in what writer Rich Benjamin calls "whiteopias": places where white people are moving, at least in some small part, to be among other white people. Bozeman, the urban center closest to both Timberlake and Mayer's Montana homes, has seen its population grow by 64% since 2000; 94% of the current population is white. Gallatin County, which includes Timberlake's home in the Yellowstone Club, is 95% white; Park County, where Mayer lives, is 96.5% white.
Space, at least when it comes to places where celebrities go to the live in the West, almost always also includes a cocoon of whiteness. Which, to be clear, isn't to suggest that these men of the woods — apart from Trump Jr. — actually dislike or fear people who aren't white. Both Mayer and Timberlake regularly collaborate with black artists; Pharrell appears in Timberlake's teaser video — just not, uh, the Montana parts. Artists of all kinds regularly retreat and reinvent themselves in various ways, and it won't be clear for some time just how much Timberlake's "man of the woods" persona will manifest in his actual album and its promotion. (The video for the lead single, "Filthy," figures Timberlake as a tech bro presenting a dancing robot at a conference in Kuala Lumpur in 2028 — in many ways, it's everything Timberlake's fleeing).
Still, "teasers" are meant to distill the essence of a project, and the one for Man of the Woods suggests an unwillingness on Timberlake's part to deal with the larger questions and considerations that now attend being a white celebrity — and a desire to return to dynamics of his earlier stardom, when his actions and dominance went largely unquestioned, when his responsibility to the causes and battles of the black culture from which he's borrowed so heavily went unspoken. This new iteration might resonate with white audiences. But like similar retreats by Miley Cyrus and Macklemore from the "strife" that attended co-opting black culture, it will not silence his critics. It will embolden them.
You can fly to the Montana ranch all you want, but so long as your art and image are part of the public sphere, they're subject to the new dynamics of pop culture criticism, in which whiteness no longer insulates artists from the blowback of their decisions, iconography, interviews, tweets, or offhand quips. If this sounds unfair, try to imagine navigating the same public sphere as a person of color.
Timberlake has long reminded me of the mischievous neighbor boys I grew up with. Maybe it's the fact that I watched him grow up, alongside those boys, on the Mickey Mouse Club; maybe it's the sense, woven through his comedy in particular, that there's a small, playful devil on his shoulder. He's not unlike Huckleberry Finn, who, like Timberlake, wanted to flee the burden of dealing with the racialized reality of the South: "I reckon I got to light out for the Territory ahead of the rest," Huck famously said, "because Aunt Sally she's going to adopt me and civilize me, and I can't stand it. I've been there before." As Limerick explains, the West has long served this function: a "mechanism" to escape the "trials and burdens" of American civilization and the heavy tensions of the South in particular.
"The theory was the same," Limerick writes, "the West is remote and vast; its isolation and distance will release us from conflict; this is where we can get away from each other." The "Wild West, but now" is where we can get away from the internet and Twitter and Instagram, away from the hard questions that make us consider things we'd rather not. But that belief is as mythical as the rest that shape the West in the popular imagination, and Limerick has little patience for its perpetuation: "the workings of history carried the opposite lesson," she writes. "The West is not where we escaped each other, but where we all met." It's where, in other words, the larger questions of privilege, whiteness, power, and masculinity seem to crystallize themselves in their most potent forms.
The great privilege of white masculinity has always been to avoid those questions. But these days, none of our contemporary Huck Finns — whether Donald Trump Jr., or Justin Timberlake — can excuse himself from those conversations without consequences. ●