Justin Timberlake, John Mayer, And The Western Rehab For White Masculinity
The Western motif of Justin Timberlake's new album, Man of the Woods, is the image equivalent of a trip to a dude ranch: an accidental projection of his greatest vulnerabilities, and a desire to immerse himself in a mythical, masculine world that doesn't ask hard questions.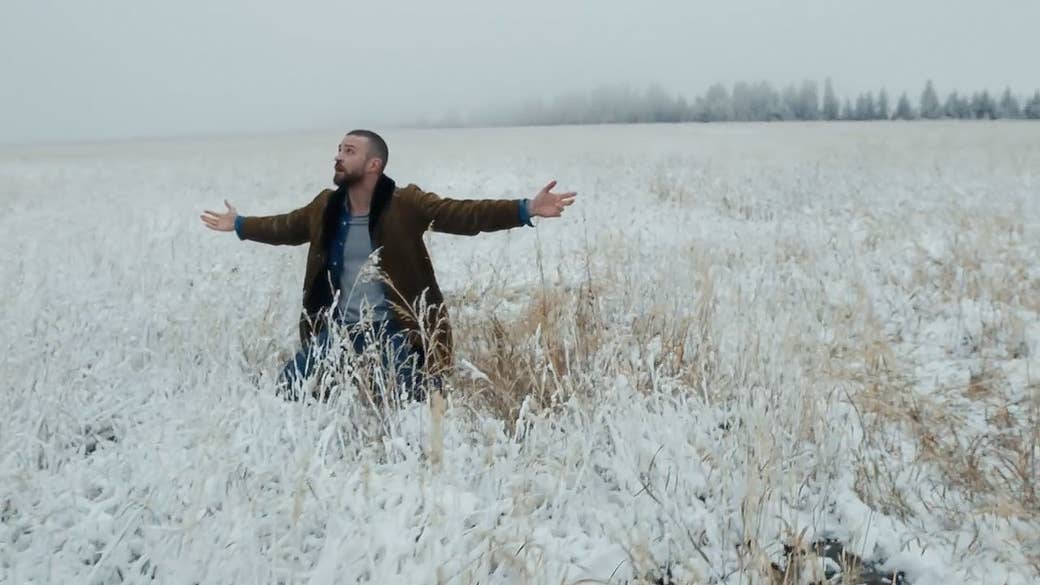 "It feels like mountains, trees, campfires, like Wild West, but now," Jessica Biel intones, with great import, over a rapid montage of mountains, of trees, of campfires, and of her husband, Justin Timberlake, whose forthcoming album Man of the Woods is being teased with this video. Timberlake himself proclaims in voiceover that the album is "really inspired by my son, my wife, my family, but more so than any album I've ever written, where I'm from."
Where's Timberlake from? Most fans could tell you right away: not the Wild West, but the South. Specifically, a small town outside of Memphis, Tennessee, called Shelby Forest. He spent his adolescent years in Orlando, Florida, starring on the Mickey Mouse Club before moving onto teen idolhood as a part of NSYNC. In the years after, especially as he became more involved in Hollywood, he lived in Los Angeles. But over the past two years, Timberlake's definition of "home" has expanded: Now it includes the tiny town of Leiper's Fork, Tennessee, where he owns 126 acres of land an hour's drive from Nashville; a $20 million Tribeca penthouse; and a home outside of Big Sky, Montana, in an exclusive residential community called the Yellowstone Club.
Few places live in the public imagination as signifiers of the West like Montana, a state that boasts unrivaled and largely unspoiled beauty, with just over a million residents spread over 147,000 square miles of land. It's a place that unironically embraces the unofficial motto of "the last best place."
But the immediate response to Timberlake's video was ridicule: Montanans laughed at the notion that a multimillion-dollar home at a private ski resort, filled with other non-Montanans, would evoke "the Wild West"; others suggested that he'd watched The Revenant or listened to Bon Iver once and co-opted the signifiers. At The Outline, Ann-Derrick Gaillot argued that the video signaled Timberlake's "rebranding as a white man," laying out the ways in which Timberlake's musical style and success would be impossible without black producers and black influence — and that this current move suggests a pivot to "pandering to a whiter America."

Timberlake's desire to return to "where he's from," and a corresponding fetishization of the West, is by no means novel: It's the very heart of the Western myth, with its promise of wide open spaces where men can be men. But the comparison to Bon Iver points out how superficial Timberlake's claim to that myth is: Justin Vernon's woods were, in fact, the ones he grew up in; the cabin where he wrote For Emma, Forever Ago was his family's. And the cult of Bon Iver has never not been centered in Vernon's vulnerable, backwoods, falsetto-voiced masculinity.
By contrast, Timberlake's out-of-nowhere embrace of the West comes at a pivotal point for his career — and for the place of white men in the public consciousness. Over the last five years, he's had a child and passed the age of 35; his only hit was a forgettable paint-by-numbers pop song for the movie Trolls. He's also weathered sustained criticism for acts of generalized thoughtlessness: an "I'm sorry you're mad" apology when his wedding reception featured a homeless black man for laughs; another apology for a Twitter gaffe in which he blew off questions of appropriating black culture.
Twenty years ago, Timberlake launched his tremendously successful solo career with a dance and style borrowed heavily from black artists — and Michael Jackson in particular. Now, like so many white artists (Miley Cyrus, Macklemore, Iggy Azalea) who've built their fame at the intersection of hip-hop, R&B, and pop, his image and music are scrutinized, particularly in terms of racial dynamics and appropriation, in a way that Paul Simon and Madonna never were.
For Timberlake, who managed to avoid significant scandal in his early career (even while he grew up a teen star, dated Britney Spears, wore matching denim tuxedos with her on the red carpet, and transformed their breakup into a hit song) it's a new reality. In many ways, he's an old-school, classic Hollywood star, whose rise was facilitated by his own endless faith in his own charisma and its ability to get him whatever he wanted. It got him the girl; it got him the successful solo career after his embarrassing boy band gig; it got him Hollywood roles and, when those failed, even more Hollywood roles. It made him a member of the exclusive "Five-Timers Club" of Saturday Night Live hosts. He laughed off getting Punk'd by Ashton Kutcher; he put his dick in a box while dressed like a member of Color Me Badd. He exposed Janet Jackson's breast on national television — earning CBS a $550,000 fine — and yet walked away more or less unscathed from a moment that effectively ended her career.
In 2012, he released a sprawling two-part album, the first half of which had an average song length topping seven minutes. Not since Bruce Springsteen released two albums on the same day, or Garth Brooks adopted an alter ego named Chris Gaines, has a white male artist been that assured of his own popularity.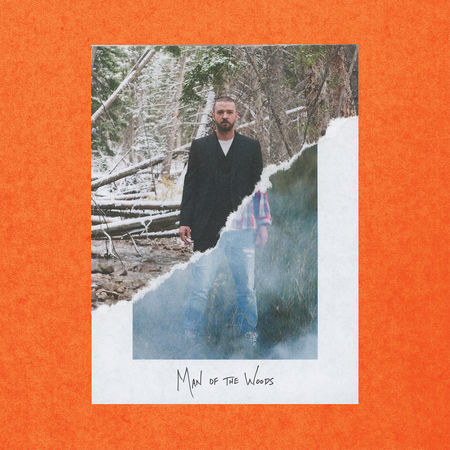 But where does Justin Timberlake fit today? He's no longer the moody Timberlake of "Cry Me a River" or the womanizing commitmentphobe of "My Love"; the upbeat swing of The 20/20 Experience feels like a remnant of the Obama years. When it was announced that Timberlake would perform at the halftime of the 2018 Super Bowl, the response was much less driven by anticipation of his performance than by those still waiting for #JusticeforJanet, or at least an apology for the way Timberlake abdicated responsibility for his role in "Nipplegate."
Cue: Montana.
When rumors of Timberlake's purchase of a home in the Yellowstone Club first began circulating in 2015, Us Weekly reported that the family's move was motivated by a desire to protect their newborn son, Silas, from the surveillance and scrutiny of Hollywood. One "insider" told Us that Biel, who grew up in Boulder, Colorado, is "happiest when she's in the mountains." No mention, however, of Timberlake himself, who has spent the last two years promoting Trolls, filming a supporting role in Woody Allen's Wonder Wheel, opening the Academy Awards with a rendition of "Can't Stop the Feeling," and performing at a handful of festivals.
On Jan. 2, he dropped the teaser trailer for Man of the Woods," complete with Bon Iver–style symbology, and revealed the album's cover, which literalizes his transformation from a man in a black and white suit to a man "of the woods." On Friday, he released the album's tracklist, featuring the song titles "Flannel," "Montana," "Livin' Off the Land," and "The Hard Stuff."