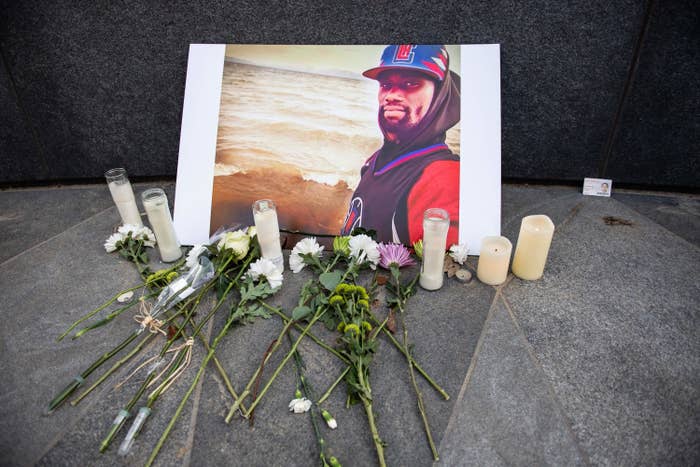 A sixth police officer with the Memphis Police Department involved in the arrest that led to the death of Tyre Nichols has been relieved of duty, the department confirmed to BuzzFeed News on Monday morning.
Officer Preston Hemphill, who was hired by the department in 2018, was relieved of duty shortly after the Jan. 7 traffic stop, a spokesperson from the Memphis Police Department told the Associated Press.
Authorities have not yet explained what Hemphill's involvement in the incident was, but Hemphill's attorney, Lee Gerald, told BuzzFeed News that Hemphill was the third officer at the scene when they first stopped Nichols.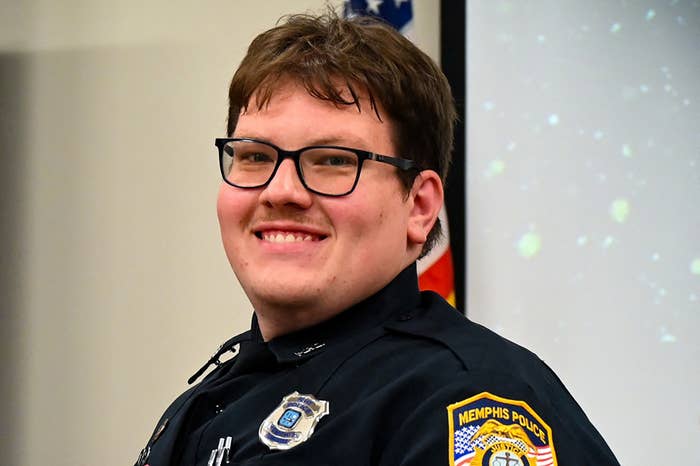 "Video one is his bodycam footage," Gerald said. "As per departmental regulations, Officer Hemphill activated his bodycam. He was never present at the second scene. He is cooperating with officials in this investigation."
The deadly encounter on Jan. 7 began when Nichols was pulled over for reckless driving by the police officers.
When Nichols was initially pulled over, the video shows an officer with their weapon drawn approaching Nichols's car. Officers are then heard screaming at Nichols to get out of the vehicle before one of them opens the door and removes him from the car, and they wrestle him to the ground.
"Damn, I didn't do anything," Nichols says in the video. "Turn your ass around," one officer responds.
Nichols is then seen sitting on the ground as officers hold onto him, and another threatens to deploy his Taser. "Stop, stop," Nichols says.
Nichols is then pepper sprayed and attempts to flee as an officer deploys his taser.
The Associated Press has reported that Hemphill is heard on the footage saying that he stunned Nichols and says, "I hope they stomp his ass."
The encounter then picks up again as the other officers chase Nichols on foot before tackling him to the ground. The officers then apprehend Nichols again.
Videos from a street pole camera show an officer kicking Nichols in the face while he was being held down on the ground by two other officers. Then, another cop comes over and strikes him with a baton as the other officers bring Nichols to his feet. One of them then repeatedly lands blows to his face, causing Nichols to fall to his knees.
After the beating, Nichols is seen sitting on the ground, slumped against a squad car, with his hands shackled behind his back. Paramedics show up more than 20 minutes later.
Nichols died three days later at a hospital.
The five officers involved — Tadarrius Bean, 24, Demetrius Haley, 30, Emmitt Martin III, 30, Desmond Mills Jr., 32, and Justin Smith, 28 — were all fired and have been charged with second-degree murder, aggravated assault, aggravated kidnapping, official misconduct, and official oppression in connection with Nichols's death.
The Department of Justice also opened its own civil rights investigation into the incident.
Officials have not released a cause of death, but an independent autopsy performed on behalf of Nichols's family indicated that he "suffered extensive bleeding caused by a severe beating," their attorneys said.
As of Monday afternoon, the investigation is ongoing, and it is unclear if Hemphill faces termination from the police department or criminal charges in relation to Nichols's death.