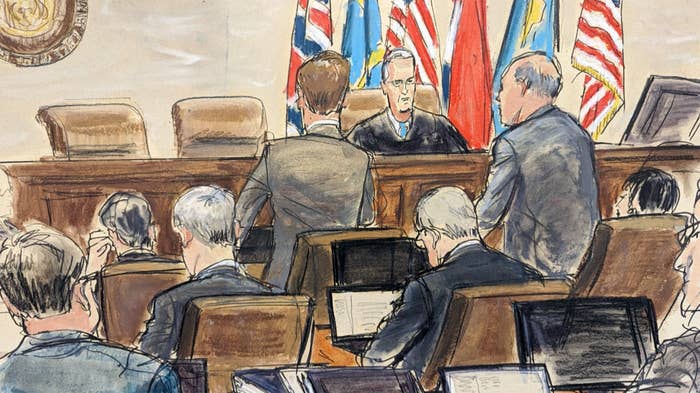 Dominion Voting Systems and Fox News announced on Tuesday afternoon that the companies had reached a settlement, just hours after the start of a landmark defamation trial which would have determined the consequences of news organizations broadcasting conspiracy theories and false claims.
The announcement comes after the highly anticipated trial was set to begin with opening arguments on Tuesday morning. But after the jury was sworn in and had a lunch recess, there was an unexplained two-hour delay waiting for the opening arguments to start. Shortly before 4 p.m. ET, the judge brought in the jury to announce that both parties had reached a settlement.
"The parties have resolved their case," Delaware Superior Court Judge Eric Davis told the jurors before dismissing them. The terms of the settlement remain unknown as of Tuesday afternoon.
In a statement sent to the New York Times after the settlement was announced, Fox Corporation said that it was "pleased to have reached a settlement of our dispute with Dominion Voting Systems. We acknowledge the court's rulings finding certain claims about Dominion to be false. This settlement reflects Fox's continued commitment to the highest journalistic standards. We are hopeful that our decision to resolve this dispute with Dominion amicably, instead of the acrimony of a divisive trial, allows the country to move forward from these issues."
Outside the courtroom, Dominion's lawyer, Justin Nelson, added that "the truth matters," and stated that the settlement with Fox was for $787.5 million. "Lies have consequences," he said.
In this case, Dominion was seeking $1.6 billion in compensatory damages in the lawsuit against Fox News and its parent company, Fox Corporation, which was filed in March 2021.
In the lawsuit, Dominion alleged that Fox News hosts and executives promoted and broadcasted false claims and conspiracy theories that Dominion voting machines had rigged the 2020 election in favor of President Joe Biden. The theory had been widely promoted by former president Donald Trump.
In the complaint, lawyers for Dominion alleged that Fox hosts and executives knew that the claims made about the voting machines were untrue, and argued that Fox "sold a false story of election fraud in order to serve its own commercial purposes, severely injuring Dominion in the process." Judge Davis had already ruled in a pretrial hearing that the statements made about Dominion's voting machines relating to the 2020 election were false, meaning Dominion's lawyers would have been tasked simply with proving Fox knew the statements were false or that the company acted with a "reckless disregard" for whether the claims were true or false.
In the complaint against Fox, Dominion alleged that even after Fox was "confronted with the direct facts disproving its lies about Dominion," the company "refused to retract its false and defamatory statements, thereby further demonstrating its actual malice in publishing them."
"The truth matters," Dominion's complaint said. "Lies have consequences."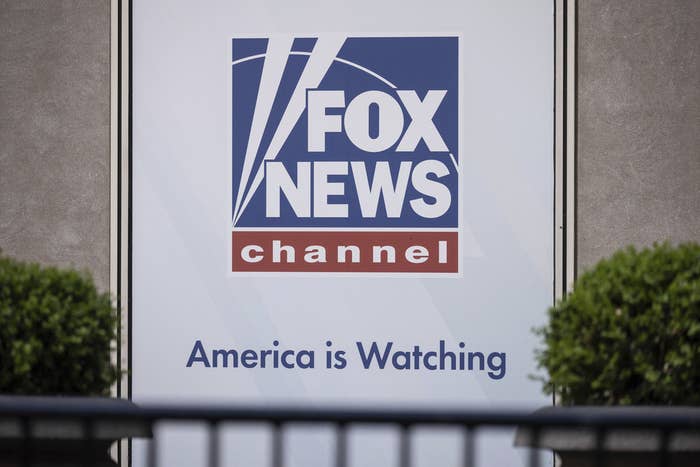 In defense, Fox's lawyers had argued that they aired the claims of rigged voting machines because they came from a sitting president and people close to him and thus were newsworthy.
Fox maintained that "Fox News fulfilled its commitment to inform fully and comment fairly," adding that, "Some hosts viewed the President's claims skeptically; others viewed them hopefully; all recognized them as profoundly newsworthy."
The network claimed that it covered Dominion's denials and gave the company opportunities to tell its side. "In short, Fox News did exactly what the First Amendment protects: It ensured that the public had access to newsmakers and newsworthy information that would help foster "uninhibited, robust, and wide-open" debate on rapidly developing events of unparalleled importance," the court filing by Fox's lawyers stated.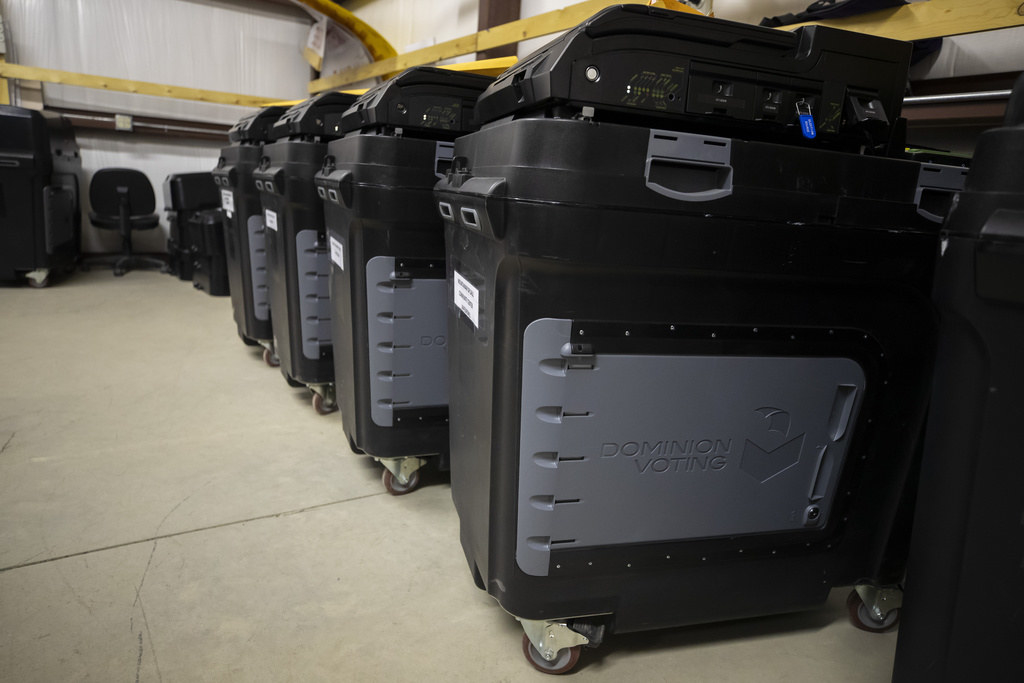 If the trial, which was expected to last six weeks, had gone ahead, it would have been up to a jury of 12 people in Delaware to decide whether Fox was financially liable for broadcasting the false claims about the voting machines.
According to the Associated Press, Fox hosts Tucker Carlson and Sean Hannity and Executive Chair Rupert Murdoch were among those expected to testify. Many also believed that former host Lou Dobbs would also have taken the stand.
On Tuesday morning, before the opening arguments were set to begin, the judge authorized a special master to investigate Fox's handling of discovery. According to ABC News, the order stated that the investigation by the special master would "include a determination" of whether Fox News and Fox Corp "complied with their discovery obligations" in providing information relevant to the trial.
Only a few hours earlier, NBC News had reported that ex–Fox News producer Abby Grossberg said that she had found more evidence relevant to the trial. She also said that lawyers for Fox had "ignored repeated reminders about the additional evidence" in her possession and "did not search it during a court-ordered discovery," according to NBC.
Discovery in the trial had already proved troubling for Fox. In March of this year, a cache of internal messages was made public that showed Fox executives, producers, and pundits privately disagreeing with Trump's false claims that the 2020 election was stolen, including a series of text messages that disparaged Trump even as Fox figureheads were publicly supporting the president. They showed that many within Fox News, including hosts Hannity, Carlson, and Laura Ingraham, seemed not to believe the false election claims, even though they pushed the allegations on their shows.
Though the Dominion trial might be over, not the end of Fox News' legal problems. In 2021, Smartmatic, a global technology company from London, also filed a $2.7 billion defamation suit against Fox News and Fox Business host Maria Bartiromo, Trump's former lawyer Rudy Giuliani, and Dobbs.
The lawsuit came after the network broadcasted a series of false claims concerning Smartmatic voting machines and the 2020 election. Fox News has disputed the damages claims and defended its coverage, saying in a statement, "there is nothing more newsworthy than covering the president of the US and his lawyers making allegations." Around a month ago, the New York State Supreme Court in Manhattan gave the go-ahead for the Smartmatic case to proceed.
After the Dominion settlement was announced, Smartmatic released a statement, per NBC, adding that "Dominion's litigation exposed some of the misconduct and damage caused by Fox's disinformation campaign. Smartmatic will expose the rest. Smartmatic remains committed to clearing its name, recouping the significant damage done to the company, and holding Fox accountable for undermining democracy."