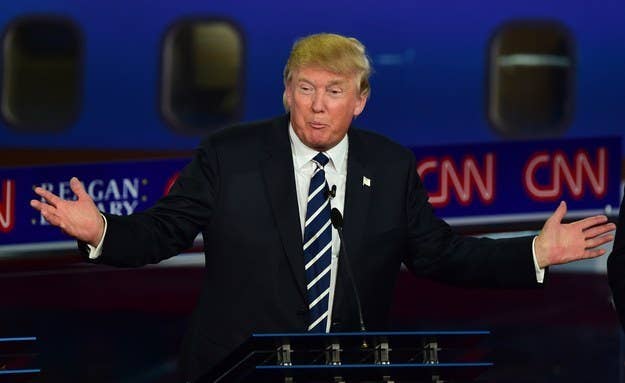 Donald Trump's counsel, advisor, and executive vice president Michael Cohen said on Thursday there is " a better than likely chance" Trump will meet with Russian President Vladimir Putin, who will be in New York City later this month for the United Nations General Assembly.
It remains to be seen if Trump and Putin will in fact meet, but if it doesn't occur, it won't be the first time Trump has teased a meeting with a Russian leader that never materialized.
In 1988, Soviet leader Mikhail Gorbachev was set to meet with President Ronald Reagan and President-elect Bush in his first (and historic) trip to New York City.
Also rumored to be on the agenda: a stop by Trump Tower. The rumor was planted by Trump.
"His office called and said it was one of the places he wanted to see. Most likely I'll show him the atrium, maybe my office, and a few apartments," the Daily News quoted Trump saying, noting the two had met in Washington during Gorbachev's 1987 trip to the United States.
"We got along well," Trump said, "even though our philosophies are very different. He's a pretty aggressive guy. And he has really created a tremendous impression as far as the outside world is concerned."
The tabloids buzzed with the news. But then the trip came and the visit didn't happen.
According to one prominent Trump documentary, the story was a classic story plant by Trump.
"The week before he arrived, all the television stations in New York said that Gorbachev was planning a visit to Trump Tower," said then-Newsweek reporter Jonathan Alter in the documentary Trump: What's the Deal."Some of them even printed in the paper that this as going to happen. At no point was Trump Tower even tentatively-scheduled as a place for Gorbachev to visit. It's almost a textbook example of a publicity stunt, which worked, and has worked on many other occasions for him."
According to Trump biographer Henry Hurt III, Trump's penchant for planting stories was part of what he labeled "the art of the spiel."
"Here's how I work," Trump is quoted as informing an associate. "I call the society editor [of one of the New York tabloids] and tell them that Princess Di and Prince Charles are going to purchase an apartment in Trump tower. And they, in turn, investigate the source, call Buckingham Palace. And the comment is, 'no comment.' Which means that it appears to the public that Princess Di and Prince Charles are going to purchase an apartment in the Trump Tower."
Even more embarrassing for Trump though was that he was tricked into meeting a Gorbachev impersonator, something that was caught on camera.
"Great great honor," Trump is filmed saying to a Gorbachev impersonator outside the Trump Tower.
"I like your tie," replies impersonator, played by Ron Knapp.
"It was beautiful," says The Donald. "I couldn't have been happier. Good luck with everything. Have a great time. Thank you. Thank you."
Trump, never one to let the media known he'd been fooled, told the Associated Press he knew it was fake.
"He looked fabulous and he sounded fabulous, but I knew it couldn't be right," Trump declared. "For one thing, I looked into the back of his limo and saw four very attractive women."