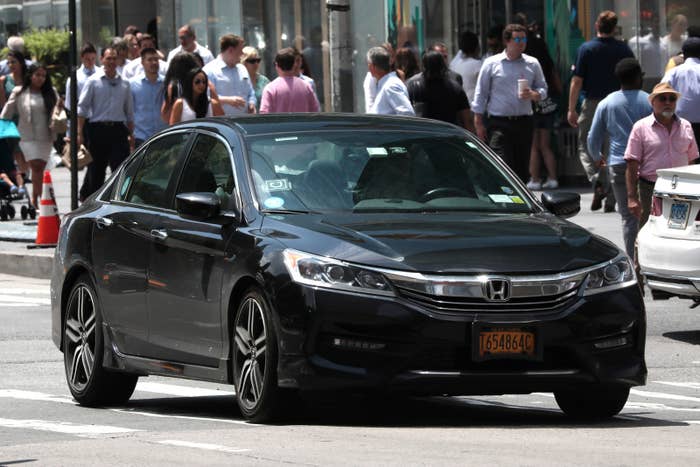 Uber is calling its New York City customers and offering to connect them by phone with members of city council so they can voice their opposition to legislation that would cap the number of drivers in the city.
At least two BuzzFeed News staffers were called Tuesday by people saying they represented Uber. Scores more said on social media they received similar calls.

Uber reps who called customers Tuesday said that the city council was trying to increase fares and wait times for customers — and that Uber could immediately connect the customer on the phone to their city council member's office to register a complaint about the changes.

The New York City Council is currently debating legislation to place a one-year freeze on the amount of for-hire vehicle licenses allowed, meaning it would limit new drivers for all ride-hail apps, including Uber and Lyft.
When this reporter declined to be connected to the city council member, the Uber representative replied: "You want the fares to go higher?"

"All you have to say is 'I support Uber' and hang up," the caller pushed.
Uber is on a publicity blitz against the proposed legislation, also running advertisements, emailing customers, and showing a pop-up in its app arguing riders will have to pay more if the freeze is passed.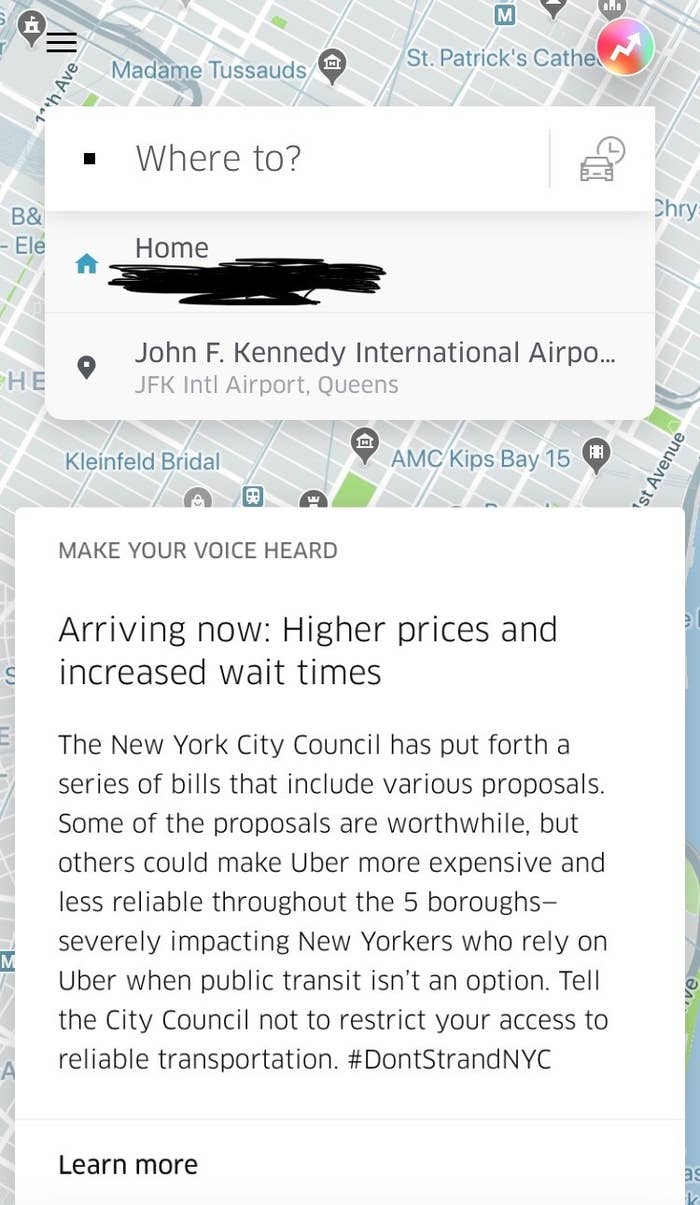 "If the City Council passes these measures, riders could have to pay substantially higher prices, wait times will likely increase throughout the city, and getting an Uber ride outside of Manhattan may become much more difficult," it reads.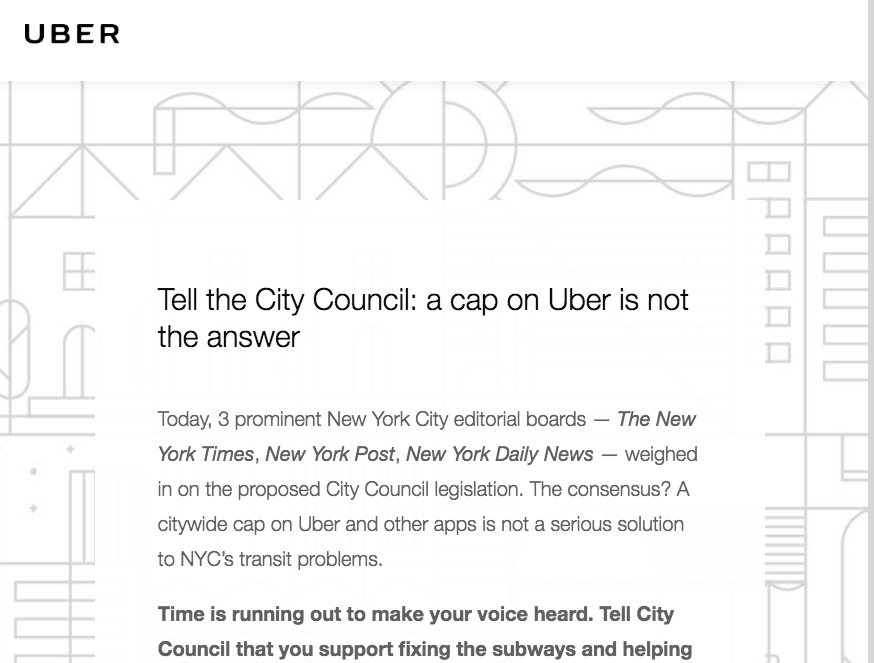 Lyft also emailed customers saying the legislation has "several bad outcomes for the Lyft community."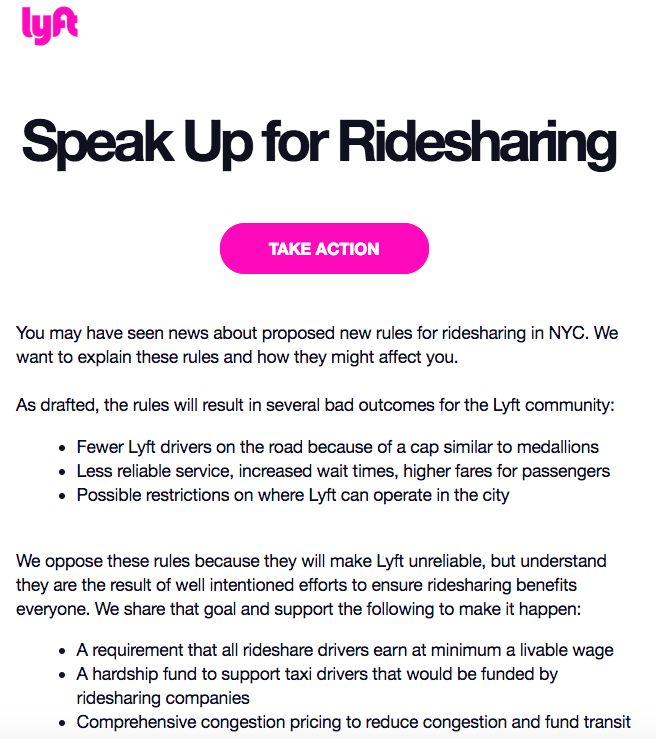 The legislation is partly being implemented to help the city's taxicab medallion owners, who've seen their investments drop by hundreds of thousands of dollars thanks to the ease and proliferation of ride-sharing apps.
In New York, Uber drivers are represented by the Independent Drivers Guild, an Uber-supported coalition of independent contractors. The guild said in a press release that it's been pushing for a driver cap as part of its broader minimum pay goals for two years.
"This has been a long time coming," said executive director Ryan Price regarding the bill. "We are excited to see the city starting to take action."
People are calling out Uber on social media for its phone calls.

"All of our interactions with riders and drivers, including calls to riders in New York, are consistent with our terms and conditions and our Privacy Policy," Uber said in a statement. Uber didn't respond when asked whether it uses customers' "Home" addresses to determine who their council members are.
Calls to the office of City Council Speaker Corey Johnson, who supports the council-legislated policy, started increasing over the weekend and were a mixture of positive and negative responses, according to a spokesperson.

"We spent a lot of time engaging stakeholders and welcome feedback," said Jennifer Fermino, the city council communications director.

The vote on the legislation could come as early as Aug. 8. Back in 2015, Mayor Bill de Blasio also attempted to limit the number of Uber vehicles, but it failed, after a huge advertising campaign from Uber against the policy swamped the council.
In past battles with local regulators in places like Austin, Uber has asked customers to support its policies at the ballot box via text message, a practice for which it was widely criticized.