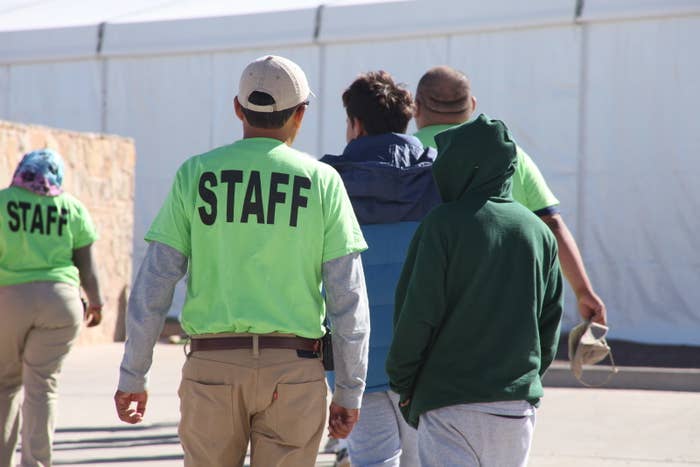 TORNILLO, Texas — Having immigrant teens live in the "tent city" in Tornillo, Texas, was always supposed to be a temporary solution, after the Trump administration's policy of separating immigrant families at the border meant the government didn't have enough beds in the shelter system.

It opened in June, and the contractor running the site had a 30-day contract. At that time, 326 children were being housed there.

But four months after its opening, the shelter 30 miles outside of El Paso has grown into a bustling town. It now holds nearly five times its initial population — roughly 1,500 teens — and its contract has been extended until at least Dec. 31.
The tent city's purpose has changed as well. Officials at the Department of Health and Human Services, the federal agency responsible for the care of unaccompanied child immigrants, say none of the teens currently housed there were detained as a result of family separations. It now holds immigrant children who crossed the border without an adult, in theory as a last stage of their stay in the vast US shelter bureaucracy.
And as the shelter expands, administrative issues have cropped up concerning legal representation and FBI background checks — extending many teens' stays longer than what HHS says is the average.
Tornillo now has a new football field, math and English classes, and more than 100 tent structures. Staffers zipped around in carts between dozens of portable offices offering mental health services, emergency medical care, legal services, and even a barber. A huge emergency tent has been turned into a sleeping hall for 300 teenage girls, decorated with paper chains and lanterns.

BuzzFeed News toured the Tornillo facility for the second time on Friday, as part of a group of reporters. Like the first and only other tour, instructions were strict. No photographs or recording devices were allowed, and reporters were not permitted to use the names of employees or speak with the teens living at the camp — though HHS was more lenient on the last rule during Friday's tour. The only photos were provided by the government.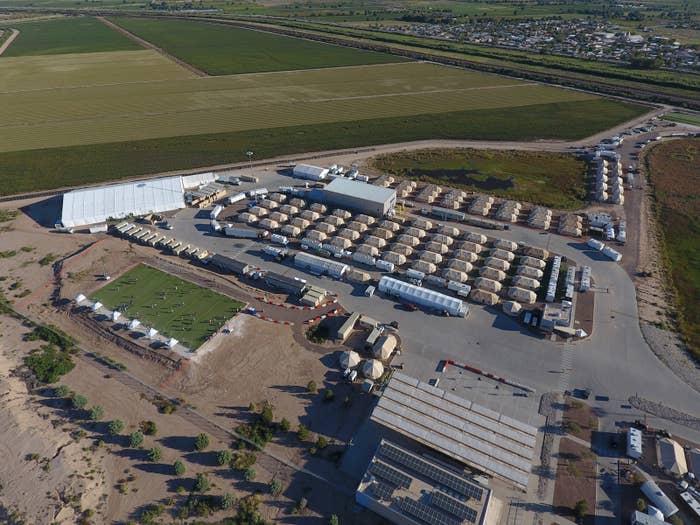 "I frankly thought we were done here in July," the facility's incident commander, who works for the contractor BCFS, told reporters Friday. He spoke from a new command center that is nearly triple the size of the office he occupied in June.

Back then, the same incident commander, who is in charge of running the shelter, called the Trump administration's family separation policy — which created the need for Tornillo — "an incredibly dumb, stupid decision." With the rollback of that policy, he said he expected the camp to shut soon afterward.
"I'm still here, 'cause otherwise, where are these kids going?" the commander said.
Only children between ages 13 and 17 stay at the Tornillo facility, which is now the largest in the HHS's nationwide system. Pregnant teens, and teens requiring behavioral medication, are not allowed — "we're too big, too high-profile," the incident commander explained.
Officials said the average length of time that teens spend at Tornillo is 25 days. Yet many of the teens living at the camp have spent weeks or even months in HHS shelters before arriving at Tornillo. In order to clear out those other facilities, teens are sent to the tent shelter to await final processing before they are released to a sponsor in the US.
"This is a last stop, if you will," said Mark Weber, a spokesperson for HHS.
Ten teens in Tornillo BuzzFeed News encountered had spent between three to five months in government detention — significantly more than the 59 days that HHS says is the average stay for an unaccompanied immigrant minor in its care. That average is up from 48 days in 2017, and around 30 days during the Obama administration.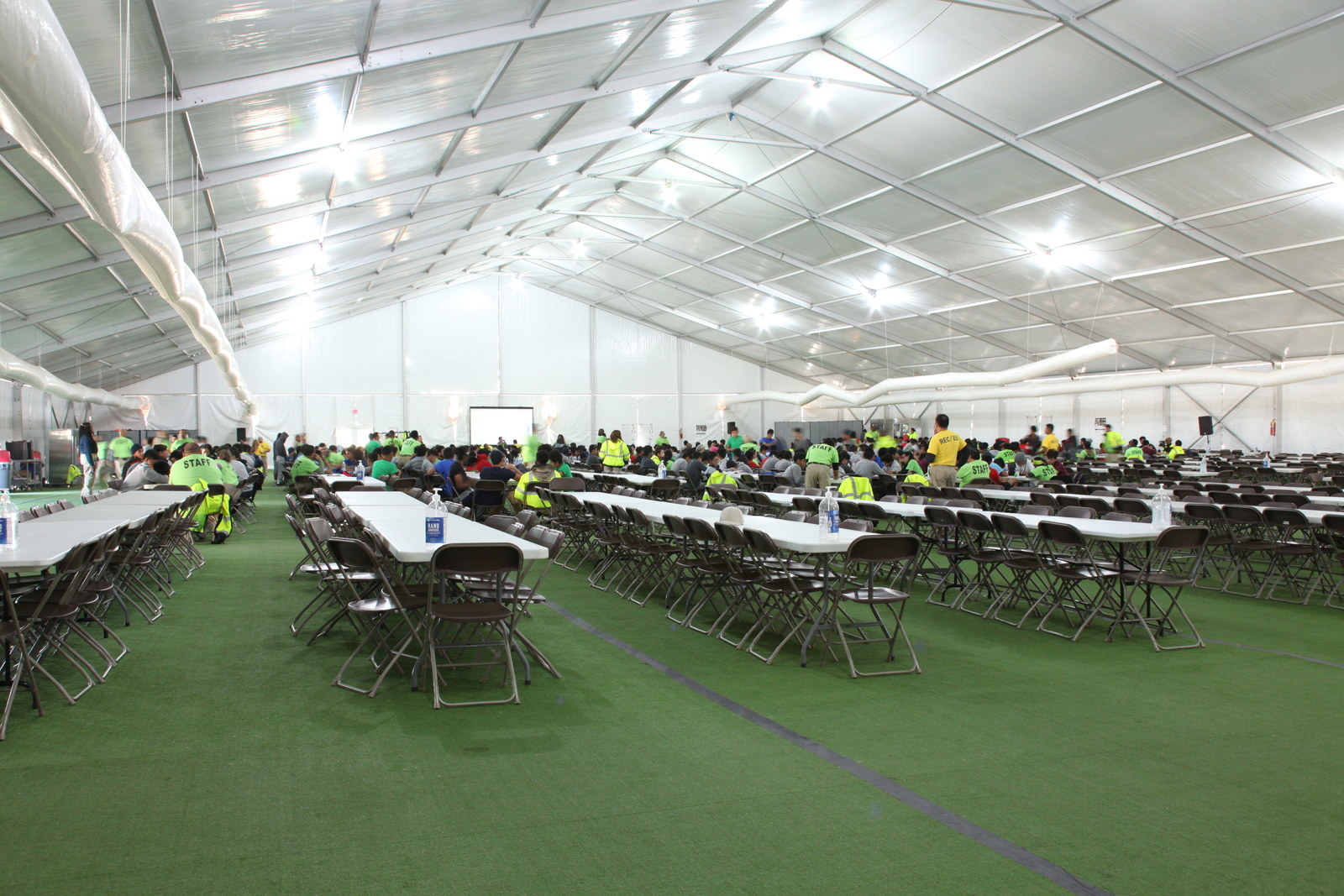 And even after arriving in Tornillo, the young occupants find themselves facing a fresh final set of administrative hurdles that threaten to complicate or delay their stay in the US shelter system.

One of the teens BuzzFeed News spoke with last week, a 16-year-old girl from Guatemala, told reporters that she'd been in Tornillo exactly one month on Saturday. Before being transferred to Texas, she had spent four months in an HHS shelter in Miami, meaning she'd already spent five months in HHS care. She was uncertain how much longer she'd remain there.
Her brother, who lives in Texas and had been in the US for a decade, is trying to sponsor her, which should secure her release. But he is undocumented, and he told her that her caseworker is not sure if he will be able to act as a sponsor.
She didn't want to go back to Guatemala, where her parents are. "I suffered a lot in the journey [to the United States], and what, for nothing?" she said.
Another teenage girl standing next to her told reporters she'd also come to Tornillo from the Miami shelter at the same time, and that she'd crossed the border four months earlier.
The delays stem in part from a new requirement — that the FBI perform a fingerprint background check — imposed by the Trump administration on family members and other adults who wish to sponsor an unaccompanied immigrant minor.

Those changes are delaying how long kids are staying in care, and have created the ongoing need for Tornillo to operate as a temporary shelter to handle the overflow from permanent HHS shelters, said the incident commander. He added that more than half of the children at the Tornillo shelter are there because of FBI delays.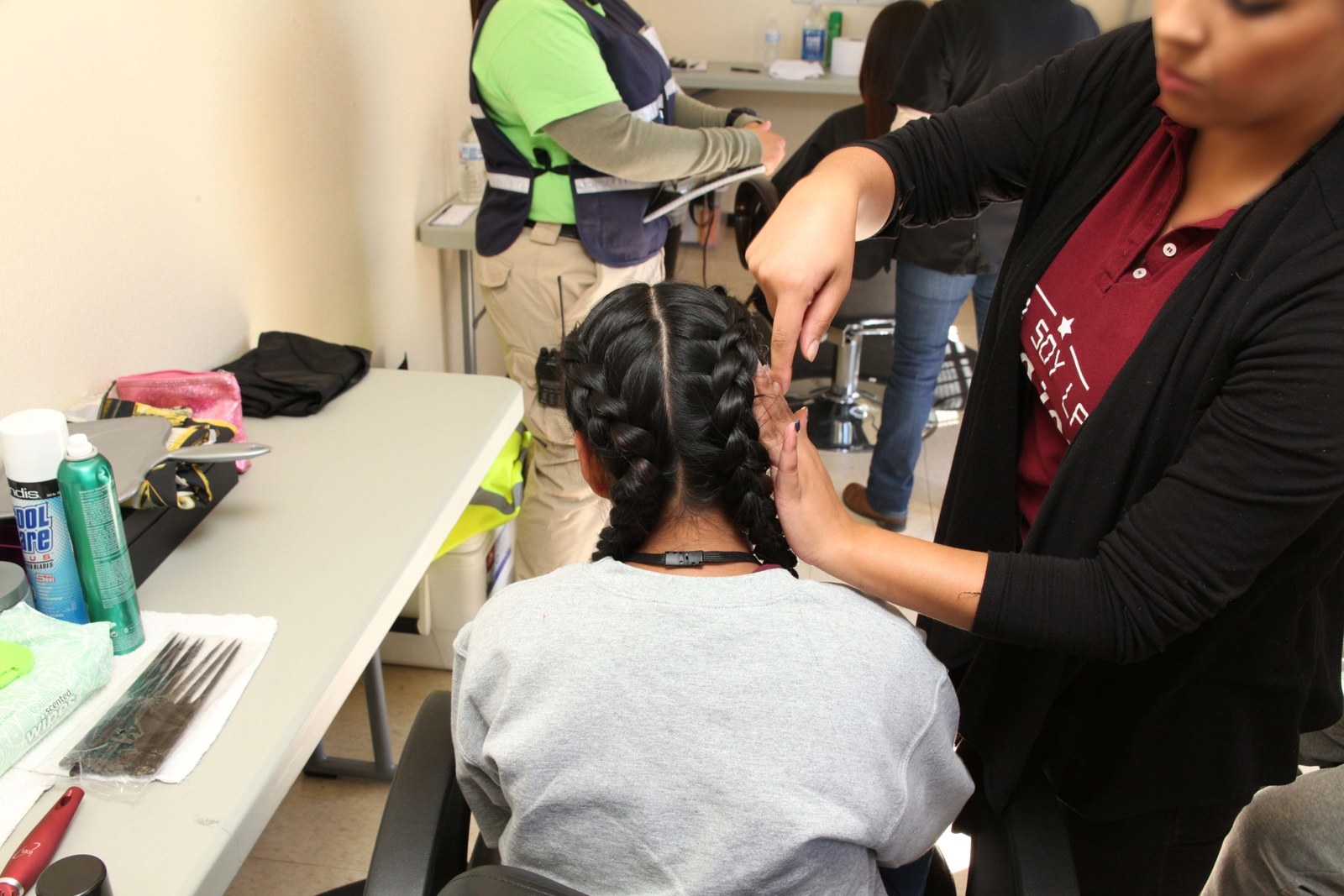 "It is the extra precaution that HHS has put in place for sponsors," said the incident commander on Friday. "That is absolutely what has caused this, without any question whatsoever."
While he applauded the extra care HHS has taken to ensure the safety of unaccompanied minors, the incident commander criticized the length of time the FBI takes to do fingerprint checks. On Friday, 826 of the kids in Tornillo were still awaiting the results of fingerprint checks, the final step needed before they are released, he said.

"I think it should be done quickly," the incident commander said. "I don't understand why it's taking so long. It seems like a system issue. ... That is frustrating to me."

Weber noted that it takes time to do background checks, but said that HHS is "working through the process [with the FBI] and working to speed it up." He did not provide further details.
Asked if the teens who end up in Tornillo spend longer than the average stay in the shelter system, Weber replied: "I don't think that's [true]. ... These kids are very close to being released."

Weber also argued that the need for the Tornillo facility is "driven by the number of kids crossing the border" — which this year, he said, is set to be the third highest on record. Around 50,000 unaccompanied minors are expected to cross the border this year.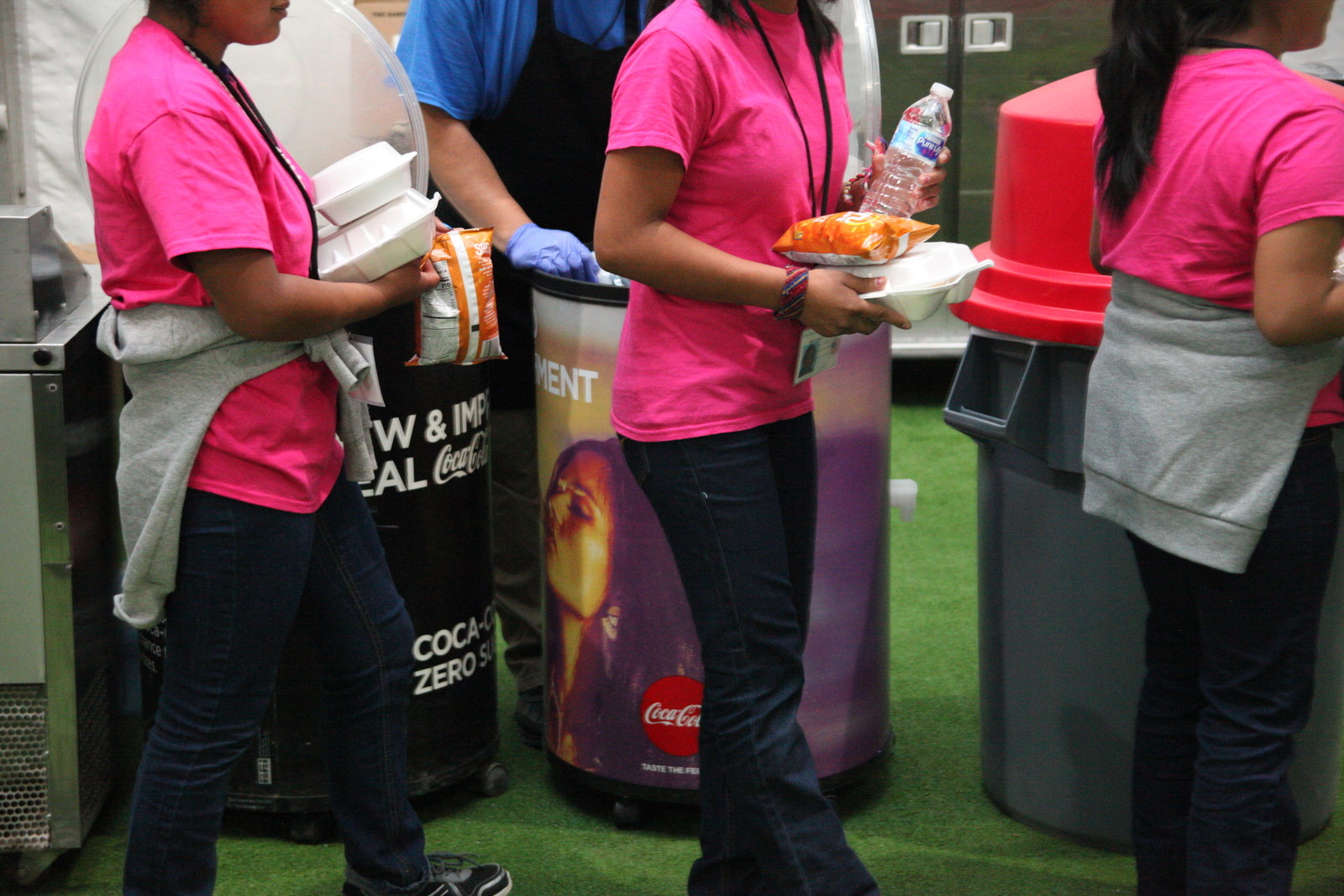 On Thursday, BuzzFeed News visited the juvenile immigration proceedings in downtown El Paso. Eleven teenage boys from the Tornillo facility, aged between 15 and 17, had been given notice to appear in court on that day.

The boys were dressed in new, matching navy and white polo shirts, denim jeans or khakis, and black, braided leather belts. They had fresh haircuts.
The judge asked the boys if they had copies of their Notices to Appear, a charging document issued by US Immigration and Customs Enforcement informing them of removal proceedings, and read the date on which each NTA had been issued. Dates ranged from June 6 until July 1, meaning the teenagers had been in HHS care for a minimum of over three months — longer than the average stay.
None of the boys had legal representation at the court hearing — they were just accompanied to court by a BCFS employee. All of them asked the judge to delay their cases so they could find an immigration lawyer. They were given until late January to do so.
The HHS spokesperson said it's just not his agency's job. "Yes, children are appearing in court, but that is not part of HHS's responsibility," Weber told reporters on Friday. "Those legal options are pursued basically after they are released from us."
Juveniles facing immigration proceedings do not have the right to a government-appointed lawyer. Weber said the children who appeared in court would absolutely have received legal help beforehand.
Everyone in HHS care receives a "Know Your Rights" training, Weber said, and upon arrival to Tornillo, the teenagers are again reminded that they are able to speak with a lawyer. Ten legal representatives — a combination of lawyers and social workers from different legal organizations — are on hand on weekdays in Tornillo to meet with children.
But those lawyers don't formally represent them. They offer advice to the children.
And those representatives only meet with detainees if the teen specifically asks to see a lawyer, the incident commander said. He estimated that of the approximately 3,100 teens who have been housed at Tornillo since it opened, only about 400 had requested and received a meeting with a legal representative.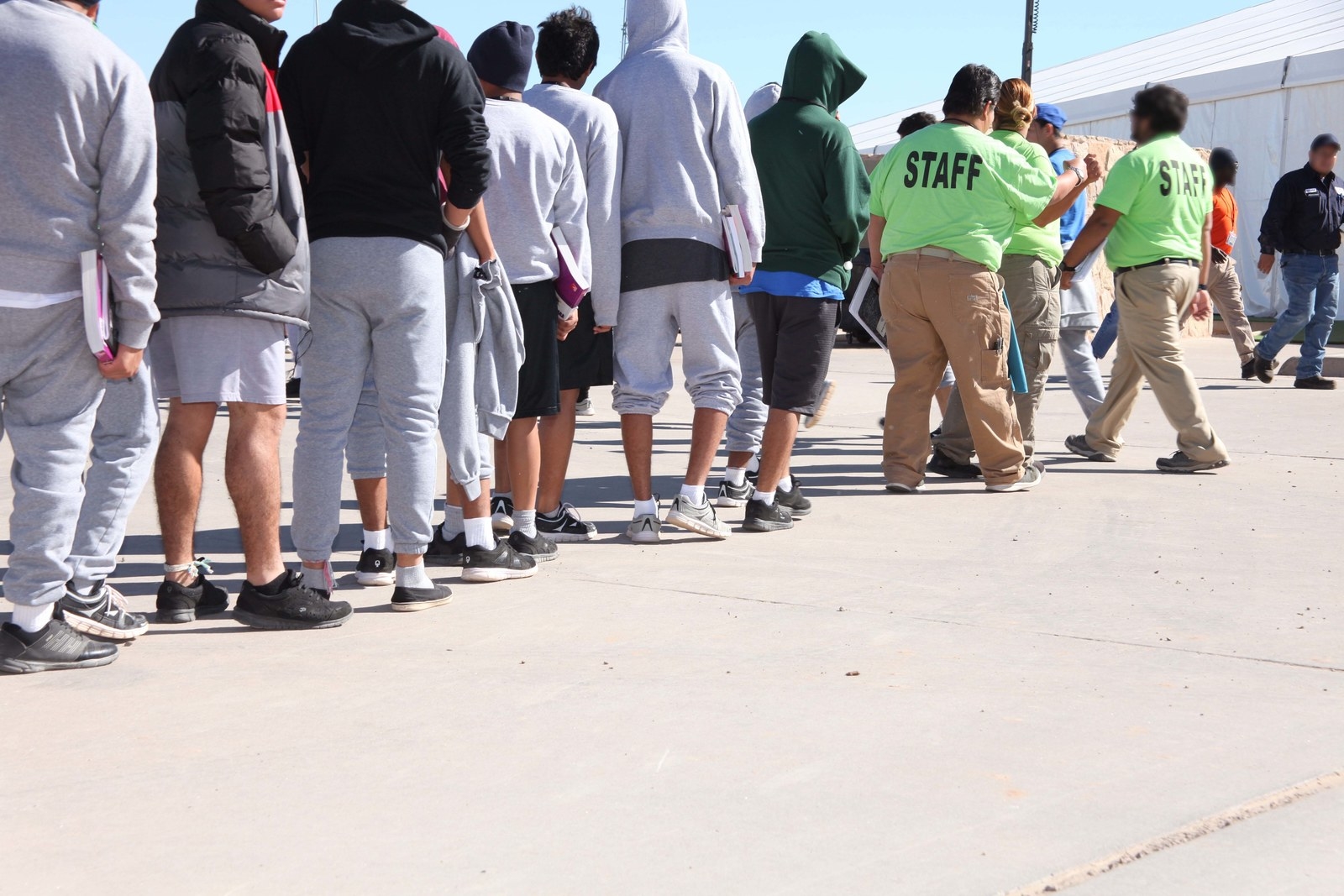 Moreover, to organize a meeting with the lawyers, the children must fill out a form — a difficult task for many of the children at Tornillo. The incident commander said most of the facility's residents are at a fourth-grade learning level.

Asked how children in the care of HHS with very little education were supposed to be able to navigate the legal system alone, or even the process of arranging and interacting with a lawyer, Weber acknowledged that "negotiating the legal system is incredibly difficult."
Although the incident commander is hopeful the facility will close on Dec. 31, Weber didn't commit to that deadline. "It depends how many kids come," he said.

The facility — its population peaked at 1,637 on Sept. 28 — has 1,400 beds on standby in two giant tents. This is in case the Homestead shelter in Florida — another temporary facility that opened during the family separation crisis — needs to evacuate due to a hurricane.
In immigration court Thursday, Judge Robert S. Hough, who oversees all juvenile immigration proceedings in El Paso, asked the BCFS employee assisting the children before him about Tornillo's supposed Dec. 31 closing date.
"Hurry up and wrap it up before you get any bigger," suggested the judge.
CORRECTION
HHS said it is working with the FBI to speed up the background check process. An earlier version of this article attributed that information to the incident commander.